Published on
June 25, 2013
Category
News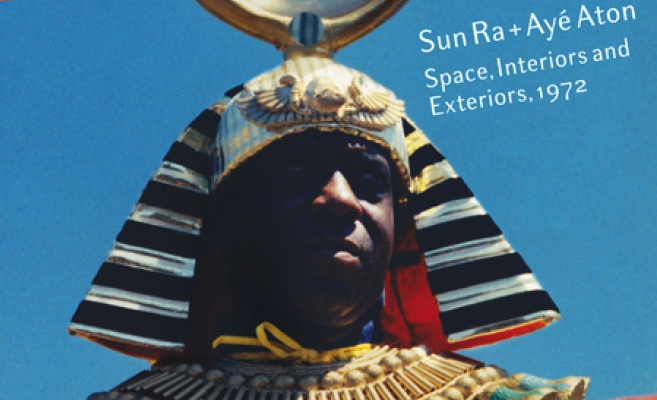 Collection brings together rare photos from Sun Ra's Space Is The Place set, as well as a series of murals by Arkestra drummer Ayé Aton.
Space, Interiors and Exteriors, 1972 is a visual document of a pivotal year in the cosmic wanderings of jazz pianist, composer and bandleader Sun Ra. The concept album that goes some way to define his unique brand of Saturn-based Afrofuturism Space Is The Place had been completed and its subsequent avant-garde visual treatment filmed in Oakland California.
The book collects photos from behind the scenes on the set of the film alongside interpretations of Ra's unique visual aesthetic by Arkestra drummer and percussionist Ayé Aton, who composed a series of murals drawing on Egyptian and cosmic imagery that were combined with black lighting techniques and emblazoned on the interiors of buildings. [via Cool Hunting]
Prefaced by an introductory essay by John Corbett, the book has been published by PictureBox and Corbett vs. Dempsey and is priced at a highly respectable $20 from the Corbett vs. Dempsey website.
One of the most elusive cult music films of all time, you can trip out to Space Is The Place in its entirety below: