Published on
April 24, 2019
Category
News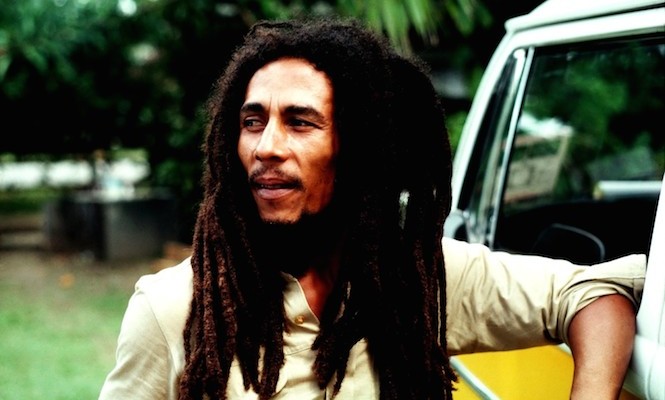 The Lost Masters were discovered in a refuse dump.
Ten lost Bob Marley tapes from the 1970s will be sold at auction this May.
Read next: 14 artists pick their favourite Bob Marley records of all time
Each 2″ 'reel-to-reel' 24-track analogue tape, saved from a London refuse dump, has been digitally restored.
Among the reels are recordings of Bob Marley and The Wailers in London at the Lyceum (1975), the Hammersmith Odeon (1976), the Rainbow (1977), and the Pavilion de Paris (1978) in France.
They were recorded live on the only mobile 24-track studio vehicle available in the UK at the time, loaned to Marley and the Wailers by the Rolling Stones.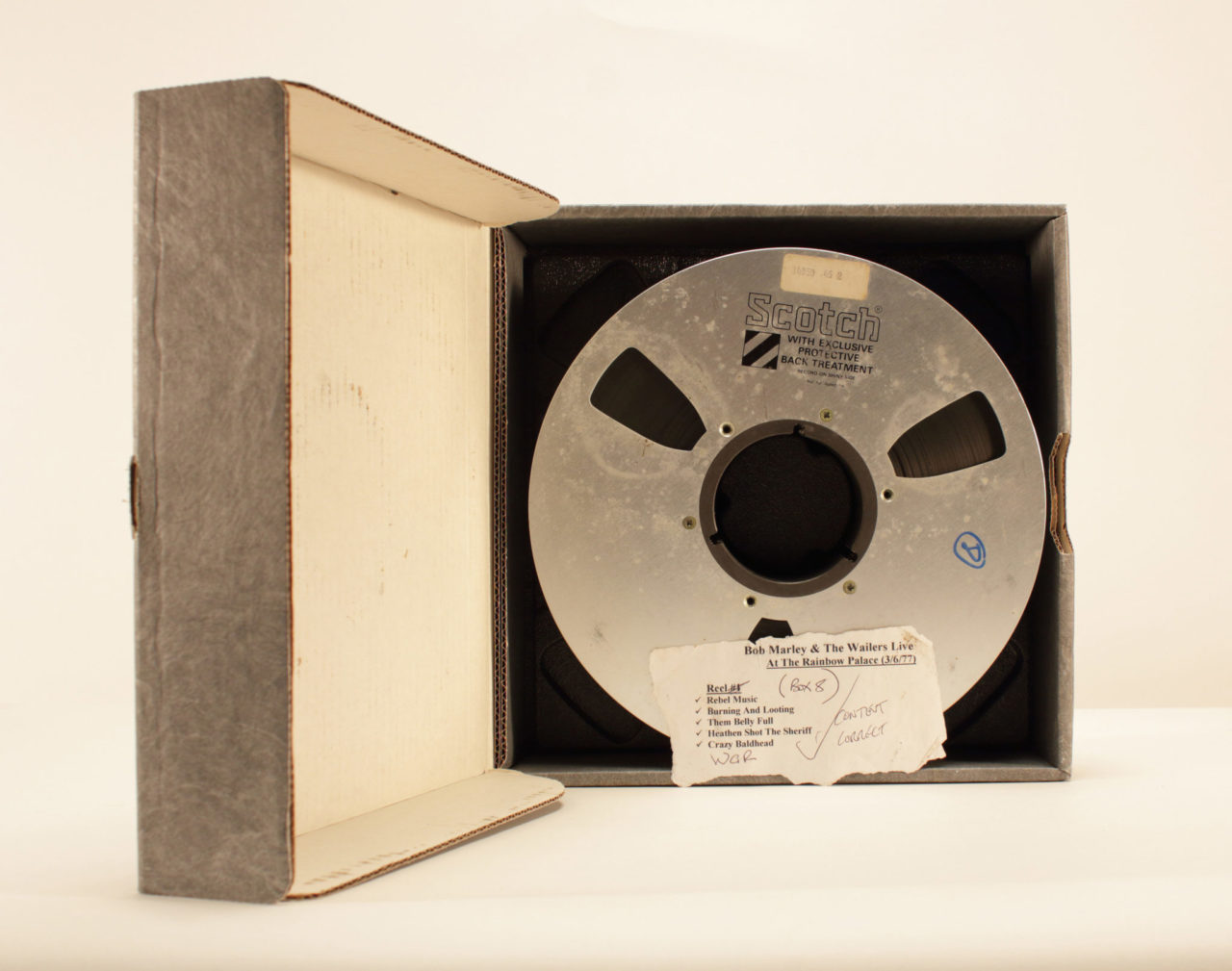 Though 13 tapes were discovered, two were blank and one was too damaged to resurrect.
All tapes will go on auction in three separate lots by Omega Auctions on 21st May 2019.
Head here to read more about the tapes' salvation.