Published on
February 6, 2017
Category
News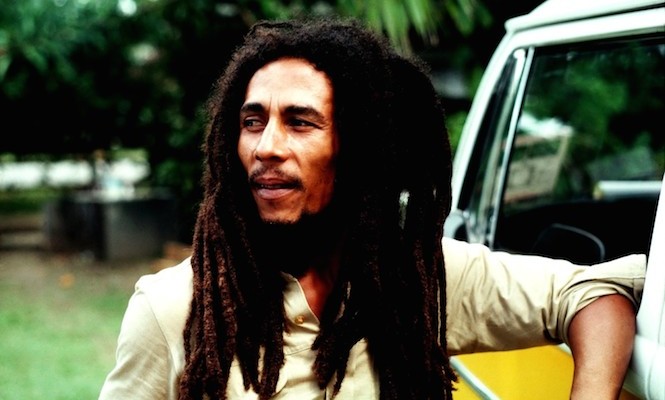 13 reels of water-damaged live recordings brought back to life.
A treasure trove of lost Bob Marley recordings discovered in the cellar of a rundown hotel in West London has been restored.
Read next: 14 artists pick their favourite Bob Marley records of all time
The 13 reel-to-reel analogue master tapes were found in boxes under a hotel where Bob Marley and the Wailers stayed during their European tours in the '70s but were initially believed to be unplayable, largely due to serious water damage.
Now, after 12 months of pain-staking restoration by sound technician specialist Martin Nichols of White House studios in Weston-super-Mare, the tapes have been rescued, and described as able to "send shivers down one's spine".
Among the reels are recordings of Bob Marley and The Wailers in London at the Lyceum (1975), the Hammersmith Odeon (1976), the Rainbow (1977), and the Pavilion de Paris (1978) in France. They were recorded live on the only mobile 24-track studio vehicle available in the UK at the time, loaned to Marley and the Wailers by the Rolling Stones.
As Nichols told The Guardian, "They really were in such an appalling condition they should have been binned, but I spent hours on hours, inch by inch, painstakingly cleaning all the gunge off until they were ready for a process called 'baking', to allow them to be played safely."
Of the 13 tapes discovered, 10 have been restored, two were blank and one of too damaged.