Published on
January 8, 2019
Category
News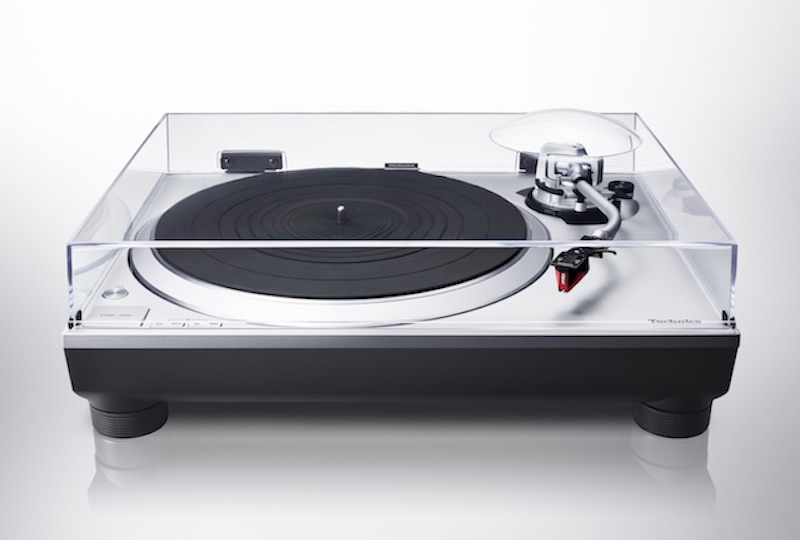 Another classic deck gets an upgrade.
Technics has unveiled another new direct drive deck, the SL-1500C, following the company's announcement of the new SL-1200 MK7 turntable at CES 2019.
Read next: Technics unveils new SL-1200 MK7 turntable
While the MK7 is aimed at the DJ market, the simpler design of the SL-1500C promises to be both more accessible in price and features than recent offerings from the company. An upgrade on the SL-1500, it includes an integrated MM phono amp for easy connectivity, and comes with an Ortofon 2M Red cartridge.
Technics has taken care to isolate the phono EQ power supply from that of the motor and control circuitry in order to reduce inference, while the fitted cartridge gives the SL-1500C an out-of-the-box playability.
The SL-1500C is "designed for a wide range of users, even outside of strictly dedicated audio enthusiasts," shares Technics.
Inheriting much of the design of the SL-1200 range, the SL-1500C sports a coreless direct-drive motor to maintain the smoothest possible rotation, and promises to "achieve high torque performance equaling that of the SL-1200MK5." It features motor control technology nabbed from Panasonic's Blu-Ray developments, keeping the two-layer platter (made of deadening rubber and die-cast aluminium) rotating steadily.
Like the SL-1200 MK7, the chassis is made from a combination of glass fibre and aluminium to reduce vibration and dampen unwanted distortion in playback.
The SL-1500C is available in silver and matte black (including the black tonearm seen on the MK7), but price and availability are yet to be announced. Click here to find out more.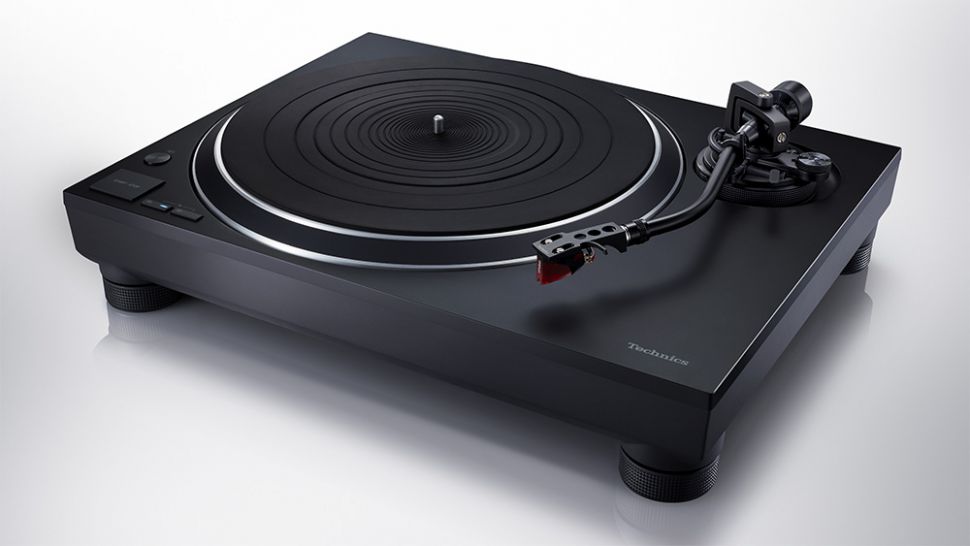 Specifications 
Technology for Rotational Stability
– Coreless Direct Drive Motor
– High-Precision Motor Controller
Construction for Vibration Tolerance
– High-Dumping Turntable Platter
– Rigid Cabinet Construction
– High-Dumping Insulator
High Quality Parts
– High Sensitive Tonearm
– Detachable PHONO Terminal
Technics Definitive Design
– Inherited SL-1200 Series
Turntable Section
– Drive Method: Direct Drive
– Turntable Speeds: 33 1/3, 45rpm
– Starting Torque: 0.18N・m / 1.8kg・cm (1.56 lbs-in)
– Build-up Characteristics: 0.7 s. from standstill to 33 1/3 rpm
– Wow and Flutter: 0.025% W.R.M.S.
– Turntable Platter: Aluminum die-cast
Diameter:332mm (13-5/64″)
Weight:Approx. 2.0kg (4.5 lbs) (Including Turntable sheet)
Tonearm Section
– Type: Universal, Static Balance
– Effective Length: 230mm (9-1/16″)
– Overhang: 15mm (19/32″)
– Tracking Error Angle:
Within 2° 32' (at the outer groove of 30cm(12″) record)
Within 0° 32' (at the inner groove of 30cm(12″) record)
– Offset Angle: 22°
– Arm Height Adjustment Range: 0 – 6mm
– Stylus Pressure Adjustment Range: 0 – 4g (Direct Reading)
– Head Shell Weight: Approx. 7.6g
– Applicable Cartridge Weight Range:
[without auxiliary weight]
5.6 – 12.0g
14.3 -20.7g (including head shell)
[with auxiliary weight]
10.0-16.4g
18.7-25.1g (including head shell)
– Head Shell Terminal Lug: 1.2mmφ 4-pin terminal lug
Terminals
– Audio Output: PHONO (Pin Jack) x 1, EARTH TERMINAL x 1, LINE (Pin Jack) x 1
General
– Power Supply: AC120 V, 60 Hz
– Power Consumption: 8W (Approx. 0.2W (Standby))
– Dimensions (W x H x D): 453 x 169 x 372mm (17-27/32 × 6-21/32 × 14-21/32 inch)
– Weight: Approx. 9.9kg (Approx. 21.9lbs )
Accessories:
Turntable, Turntable sheet, Dust Cover, EP record adaptor, Balance weight, Auxiliary weight, Head shell, Cartridge(ortofon 2M Red), PHONO cable, Phono earth lead, AC power supply cord, Owner's Manual