Published on
January 5, 2017
Category
News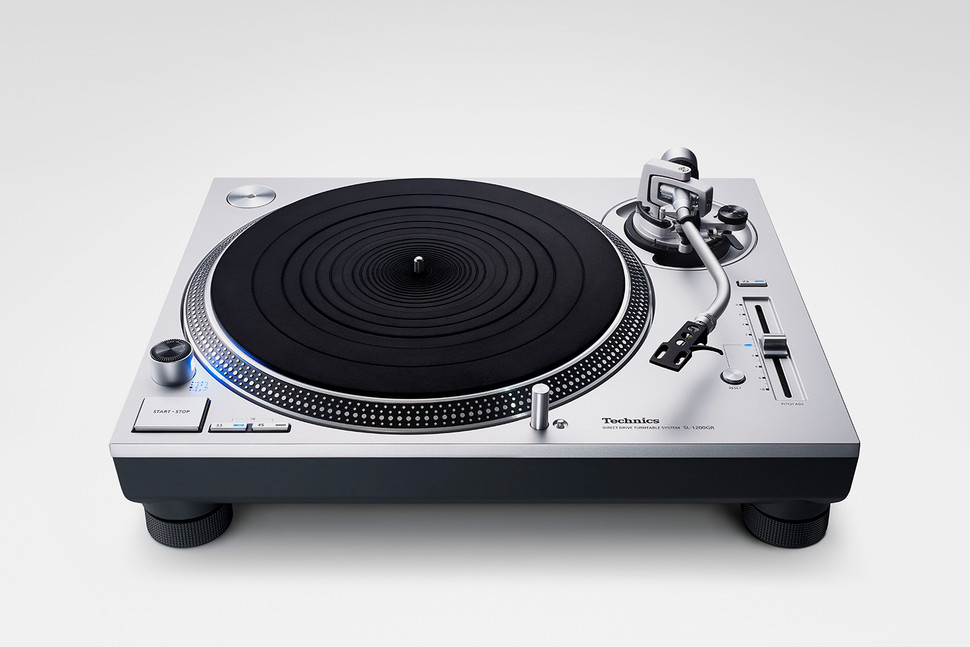 Could this be the cheaper model we've been waiting for?
Technics has unveiled the latest reincarnation of its classic SL-1200 turntable, which it has dubbed the "standard" model in contrast to last year's "reference" deck.
As the Panasonic press release says, the new Grand Class SL-1200GR direct-drive turntable "inherits the technology of the Sl-1200G", with a newly developed "coreless direct-drive motor and precise motor control technology, high-rigidity platter and high-sensitivity tonearm."
It's been almost a year to the day since Technics unveiled the return of the iconic deck at CES 2016, only for the limited edition SL-1200GAE and subsequent SL-1200G to be greeted with a mixture of joy and consternation from devotees balking at its £2999 price tag.
Earlier this week, Technics went further to explain why the revamped model of the classic turntable had turned its back on the DJ community in favour of a home-listening audiophile market.
However, having hinted last year that a cheaper model could be on the way, there's reason to believe the SL-1200GR may appease fans, although an official retail price is yet to be announced.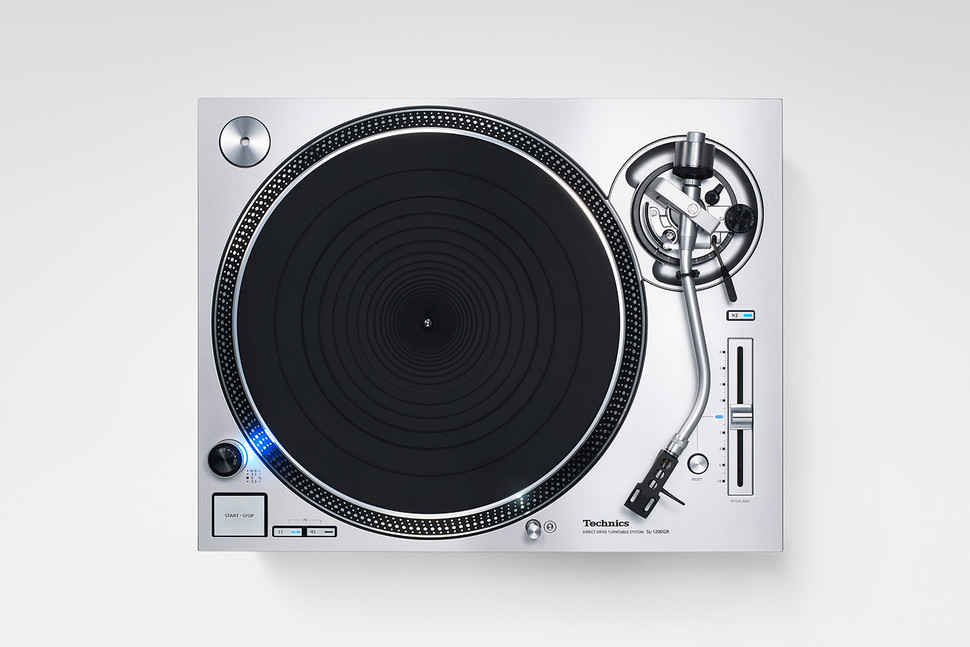 As What Hi-Fi reports, Technics unveiled the SL-1200GR at its CES 2017 press conference on Wednesday (4th Jan).
It sports a "single-rotor, surface-facing coreless direct-drive motor" to minimize cogging (or interference from motor irregularities), has added resonance-deadening rubber on the platter and benefits from upgraded circuitry.
Technics says that these tweaks help make the deck's damping abilities "more than twice as good" as the SL-1200MK5 from 2002.
While these improvements suggest there won't be much variation with the SL-1200G in price, the SL-1200GR is due to come in at roughly 7kg lighter than the "reference" model, weighing 11.2kg rather than 18kg.
As well as the turntable, Technics also unveiled the components to complete a full hi-fi set up – the SL-1200GR-ready Grand Class SU-G700 amplifier, which has a built-in phono stage and a range of analogue and digital inputs and new Grand Class SB-G90 loudspeakers.
We will keep you updated as more details emerge, but in the mean time, dive into the Technics Grand Class SL-1200GR specs below and find out more here.
Specifications:
Technology for Rotational Stability
• Coreless Direct Drive Motor
• High-Precision Motor Controller
Construction for Vibration Tolerance
• High-dampening Turntable Platter
• Rigid Cabinet Construction
• Silicon Rubber Insulator
High Quality Parts
• High Sensitive Tonearm
• Gold–plated Detachable Terminals
Technics Definitive Design
Inherited SL-1200 Series
Turntable Section
• Type: Direct Drive Manual Turntable
• Turntable Speeds: 33 1/3, 45, 78 r/min
• Adjust Range: ±8%, ±16%
• Starting Torque: 2.2 kg・cm (1.91 lb-in)
• Build-up Characteristics: 0.7 s. from standstill to 33 1/3 r/min
• Wow and Flutter: 0.025% W.R.M.S.
• Rumble: 78dB (IEC 98A Weighted)
• Turntable Platter: Aluminum die-cast
Diameter:332mm (13-5/64″)
Weight:Approx. 2.5kg (5.5 lb) (Including rubber sheet)
Tonearm Section
• Type: Universal, Static Balance
• Effective Length: 230mm (9-1/16″)
• Overhang: 15mm (19/32″)
• Tracking Error Angle:
Within 2° 32′ (at the outer groove of 30cm (12″) record)
Within 0° 32′ (at the inner groove of 30cm (12″) record)
• Offset Angle: 22°
• Arm Height Adjustment Range: 0 – 6mm
• Stylus Pressure Adjustment Range: 0 – 4g (Direct Reading)
• Head Shell Weight: Approx. 7.6g
• Applicable Cartridge Weight Range:
[without auxiliary weight] 5.6 – 12.0g (14.3 – 20.7g (including head shell))
[with auxiliary weight] 10.0 – 16.4g (18.7 – 25.1g (including head shell))
• Cartridge Mounting Dimension: JIS 12.7mm, interval
• Head Shell Terminal Lug: 1.2mmφ 4-pin terminal lug
Terminals
• Audio Output: PHONO (Pin Jack) x 1, EARTH TERMINAL x 1
General
• Power Supply: AC120 V, 60 Hz
• Power Consumption: 11 W (Approx. 0.2W (Standby))
• Dimensions (W x H x D): 453 x 173 x 372 mm (17-27/32 × 6-13/16 × 14-21/32 inch)
• Weight: Approx. 11.2kg (Approx. 24.7lbs)