Published on
January 25, 2017
Category
News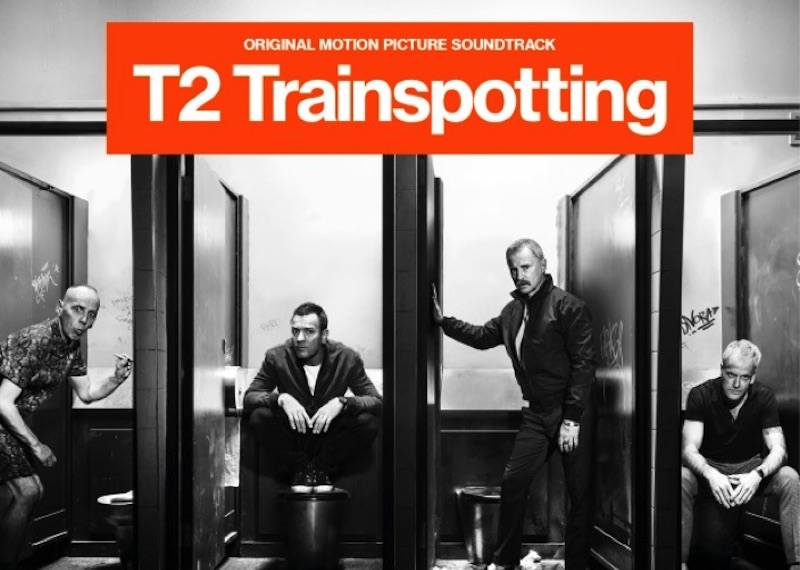 Underworld's 'Born Slippy' remake also set for 12″ release.
The soundtrack to Trainspotting sequel T2: Trainspotting is to be released on vinyl via Polydor in June.
The soundtrack features two of the original's most iconic tracks, reworked for 2017. Iggy Pop's 'Lust for Life' has been given a new lick by The Prodigy, while Underworld's iconic 'Born Slippy' has been reimagined as 'Slow Slippy', set for 12″ release on 21st January. It has been cut at half-speed to be played at 45 RPM, in a die-cut sleeve, with artwork by tomato.
It follows Young Father's 'Only God Knows' to vinyl, the score to the closing credits getting a 7″ pressing via Big Dada in March.
As well as classic acts like Frankie Goes To Hollywood and Blondie, the soundtrack features several tracks by Young Fathers, and contemporaries Wolf Alice and Fat White Family.
Set you digital release on 27th January, there's no pre-order yet for the soundtrack's vinyl release which is due on 5th June. You can, however, get Underworld's 12″ in advance here.
Tracklisting:
01. Iggy Pop – 'Lust for Life' (The Prodigy Remix)
02. High Contrast – 'Shotgun Mouthwash'
03. Wolf Alice – 'Silk'
04. Young Fathers – 'Get Up'
05. Frankie Goes to Hollywood – 'Relax'
06. Underworld /Ewen Bremner – 'Eventually But (Spud's Letter to Gail)'
07. Young Fathers – 'Only God Knows'
08. The Rubberbandits – 'Dad's Best Friend'
09. Blondie – 'Dreaming'
10. Queen – 'Radio Ga Ga'
11. Run D.M.C. vs. Jason Nevis – 'It's Like That'
12. The Clash – '(White Man) In Hammersmith Palais'
13. Young Fathers – 'Rain or Shine'
14. Fat White Family – 'Whitest Boy on the Beach'
15. Underworld – 'Slow Slippy'