Published on
October 18, 2013
Category
News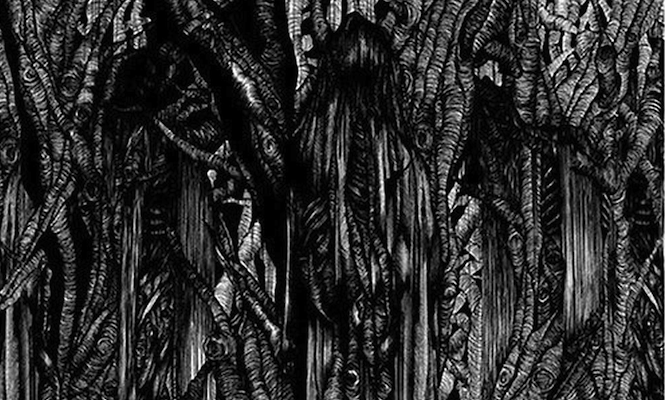 Seattle drone metal duo Sunn O))) oversee deluxe reissue of 5th LP Black One.
Repressed as part of Record Store Day's Back To Black Friday event on 26th November, Black One is one of the outfit's most intense and oppressive works to date, a cloudy amalgamation of dirge-like bass drone, metal reverb and subterranean growls that shines sonic light into the outfit's darkest corners.
Black One also sees Greg Anderson and Stephen O' Malley open the door to a range of collaborators including Australian guitar experimentalist Oren Ambarchi, Wrest (Leviathan, Lurker of Chalice, Twilight), Xasthur founder Malefic and John Weise (Bastard Noise).
The kind of record that should only be listened to on vinyl, the limited edition 1,000 re-run of Black One will be released by the Southern Lord label next month on seprate white and grey pressings – or even more limited silver editions strictly for the European market. [via Exclaim]
Visit the Southern Lord store for pre-order information and click here to see a run down of more special editions planned for Black Friday.