Published on
March 2, 2021
Category
News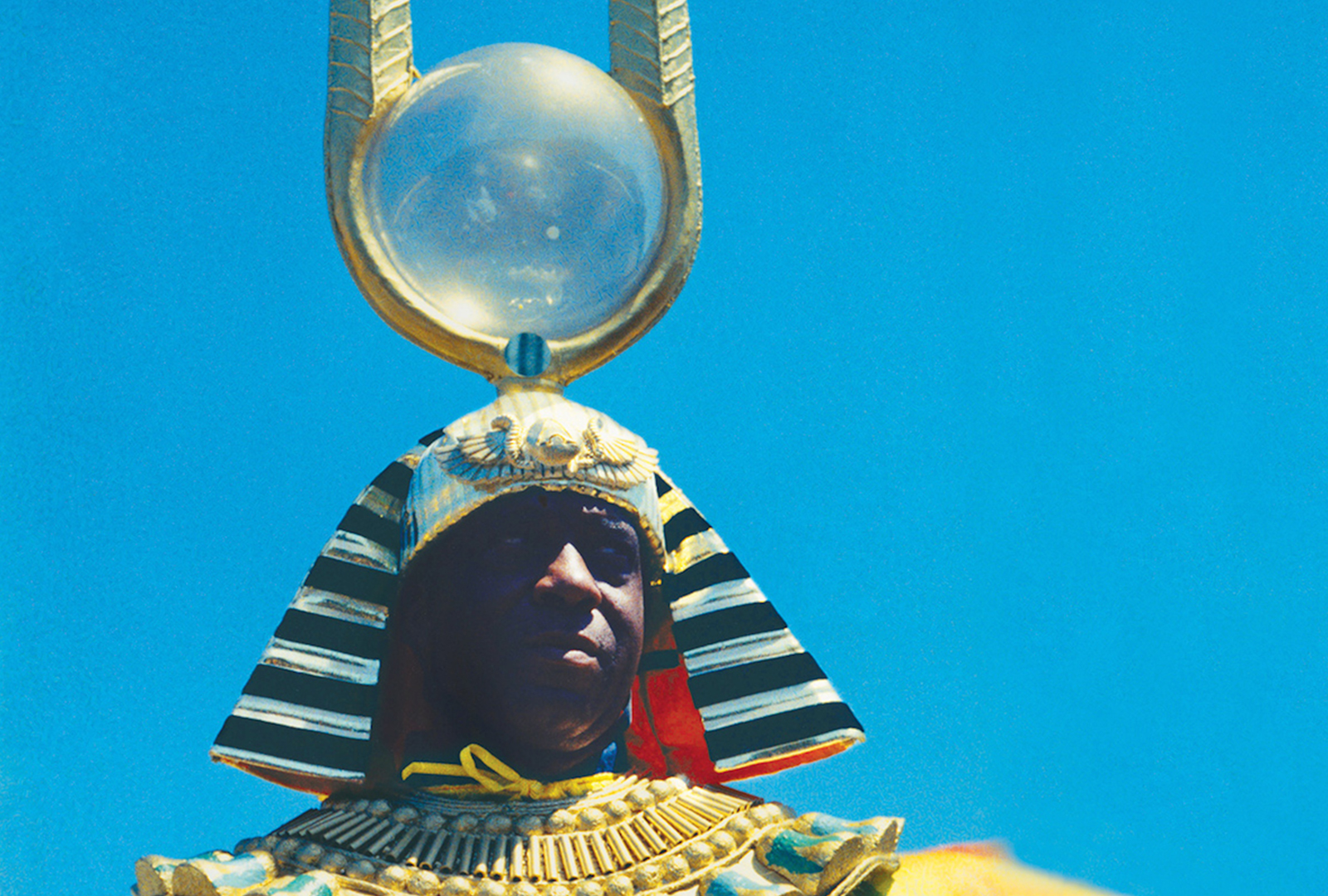 "Considering Sun Ra's poetry on its own terms and in the context of the artist's innovative DIY methods."
Sun Ra's poetry is being collected in a new exhibit, book, and 7" release – all helmed by Chicago-based gallery Corbett vs. Dempsey.
The multi-faceted project was inspired by "considering Sun Ra's poetry on its own terms and in the context of the artist's innovative DIY methods."
Running from 26 March 2021 – 24 April 2021 in Chicago, Sun Ra, The Substitute Words: Poetry, 1957-72 will survey literary objects from his personal collection, alongside archival ephemera.
"Sun Ra is known as one of the great visionary musical figures of the 20th century, but the scope of his project goes much further than jazz and stage performance," shares the gallery.
"An architect of what is now commonly referred to as Afrofuturism, Ra was also active on other fronts, including literature."
Four books will be released alongside the exhibition.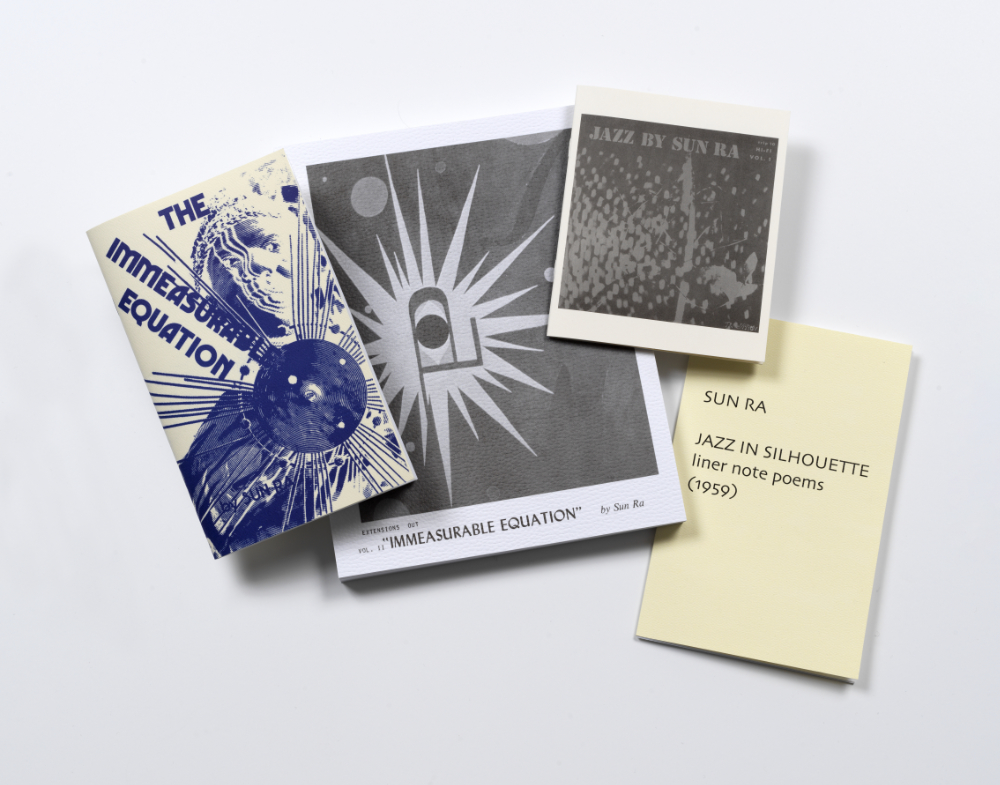 Two of the books originally accompanied vinyl releases – Jazz By Sun Ra (1957) and Jazz In Silhouette (1959). As Corbett v. Dempsey explains: "vinyl record packaging presented Ra with an opportune and unorthodox vehicle for the dissemination of his poetry."
The Immeasurable Equation (1972) and Extensions Out: The Immeasurable Equation Vol. II (1972) were sold by Ra from the stage, following live performances.
In addition, a 7″ by Sun Ra and His Arkestra featuring Ricky Murray, called "I Struck a Match on the Moon/Dreamsville", will also be released at the same time.
Recorded during the 1961 sessions for The Futuristic Sounds of Sun Ra, the tracks feature "Afrofuturist themes of navigating outer space and altered destiny cloaked in sweet songs with tart arrangements."
Head here for more information in advance of the exhibition opening and book/record release dates.