Published on
September 24, 2019
Category
News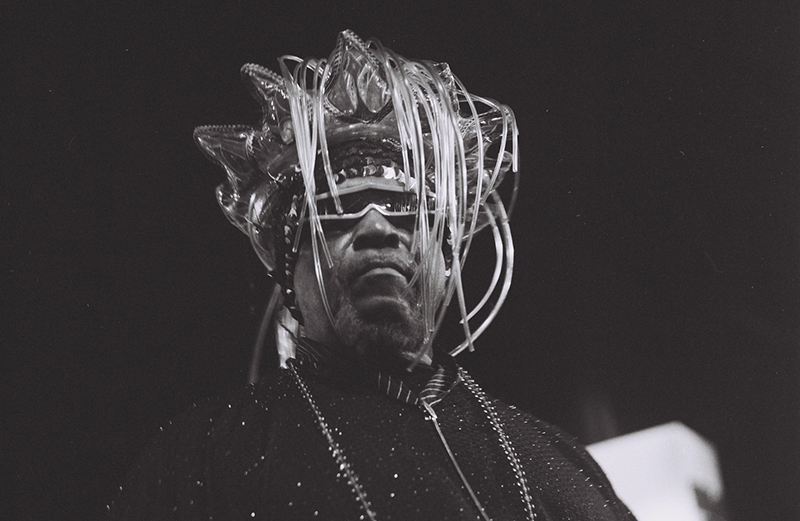 A cosmic performance unearthed.
Sun Ra Arkestra's debut concert in Poland is getting its first vinyl offering, this October via Lanquidity Records.
Read more: Channeling the cosmic imperfections of Sun Ra's record sleeves
Taking place on the 7th of December in 1986 as part of the 13th instalment of the International Jazz Piano festival, the 10-track performance included 'Prelude To A Kiss', 'Children Of The Sun' and 'Mack The Knife'.
Alongside Sun Ra on piano and synthesizer, it featured an 11-member Arkestra, with Danny Ray Thompson on bassoon and sax, Laurdine Kenneth "Pat" Patrick on baritone saxophone, alto saxophone, and Fender bass, Marshall Belford Allen on alto sax, Tyler Mitchell on bass, Ronald Wilson on tenor sax, John Gilmore on tenor sax and clarinet, James Jacson on Bassoon and ancient Egyptian infinity drums, Leroy Taylor on alto sax, alto & bass clarinet,
Tyrone Hill on trombone, Earl "Buster" Smith on drums and Carl LeBlanc on guitar.
Head here for more info in advance of its 26th October release, check out photos from the performance and a tracklist below.
Tracklist:
1. Infinity Drum Intro/Discipline 27-II
2. Children of the Sun
3. Improvised I 05:00
4. Yeah Man!
5. Improvised II
6. Untitled Blues
7. I'll never be the same
8. Prelude to a Kiss
9. Mack the Knife
10. Outro 03:37