Published on
July 15, 2020
Category
News
"Under the direction of the maestro Marshall Allen."
Sun Ra Arkestra are releasing their first studio album in 20 years, Swirling, on Strut Records this October.
Read more: Channeling the cosmic imperfections of Sun Ra's record sleeves
Described by the label as "a full blooded celebration of Sun Ra's legacy", its tracks were recorded at Rittenhouse Soundworks in Philadelphia, "under Marshall Allen's guidance since Sun Ra left the planet in 1993."
The 15-member collective features Allen on alto saxophone and EVI, Knoel Scott on alto saxophone, James Stewart on tenor saxophone and flute, Danny Ray Thompson on baritone saxophone and flute, Michael Ray on trumpet, Cecil Brooks on trumpet, Vincent Chancey on french horn, Dave Davis on trombone and vocals, Farid Barron on piano, Dave Hotep on guitar, Tyler Mitchell on bass, Wayne Anthony Smith, Jr. on drums, Elson Nascimento on surdo drums and percussion. Stanley "Atakatune" Morgan on congas and Tara Middleton on violin and vocals.
Swirling is adorned with artwork by Lewis Heriz.
Pre-order a copy here in advance of its 9th October release, check out the cover and tracklist below.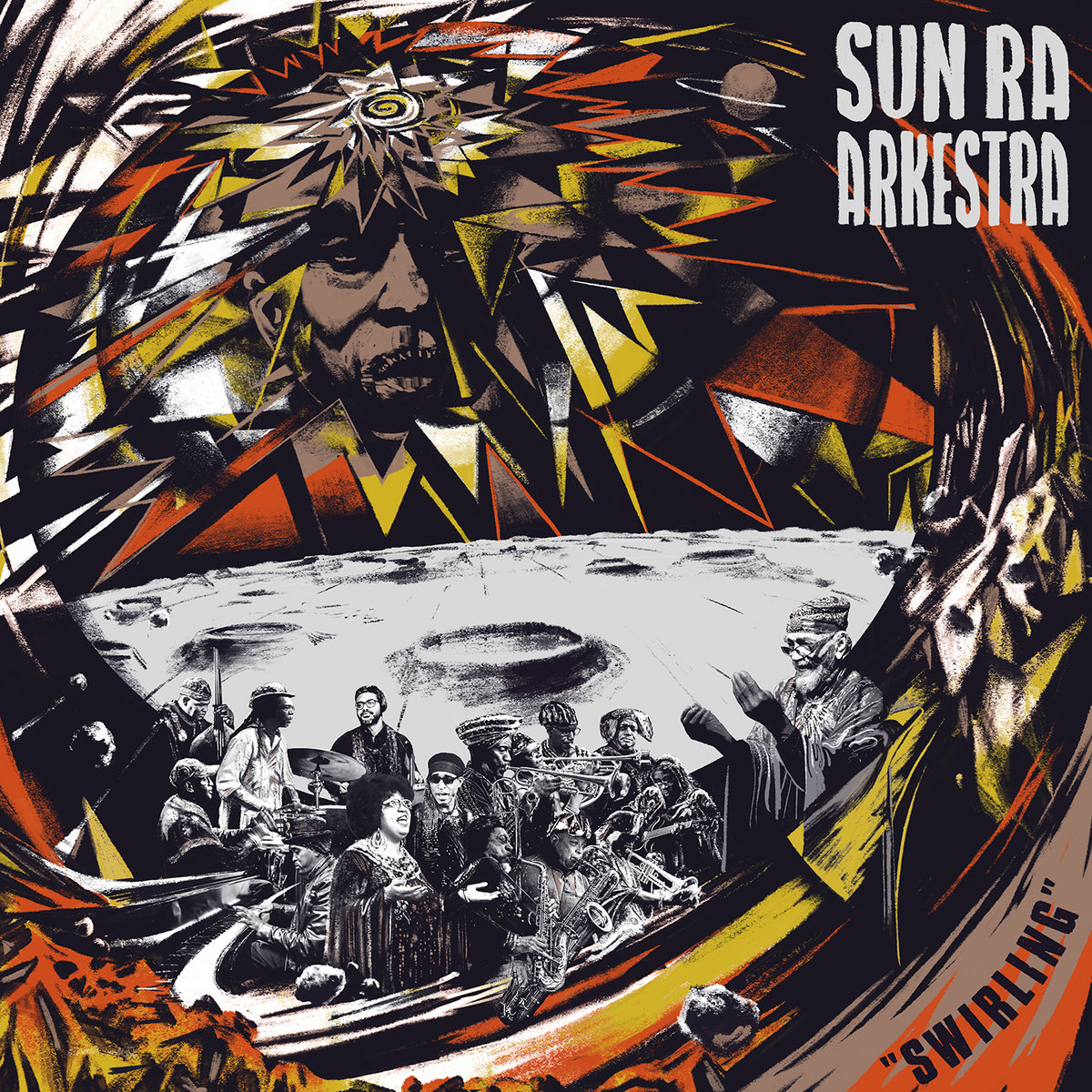 Tracklist:
1. Satellites Are Spinning / Lights on a Satellite
2. Seductive Fantasy 11:49
3. Swirling
4. Angels and Demons at Play 07:05
5. Sky Is a Sea of Darkness / Darkness
6. Rocket No. 9
7. Astro Black
8. Infinity / I'll Wait for You
9. Unmask the Batman
10. Sunology
11. Queer Notions
12. Space Loneliness
13. Door of the Cosmos / Say