Published on
September 18, 2018
Category
News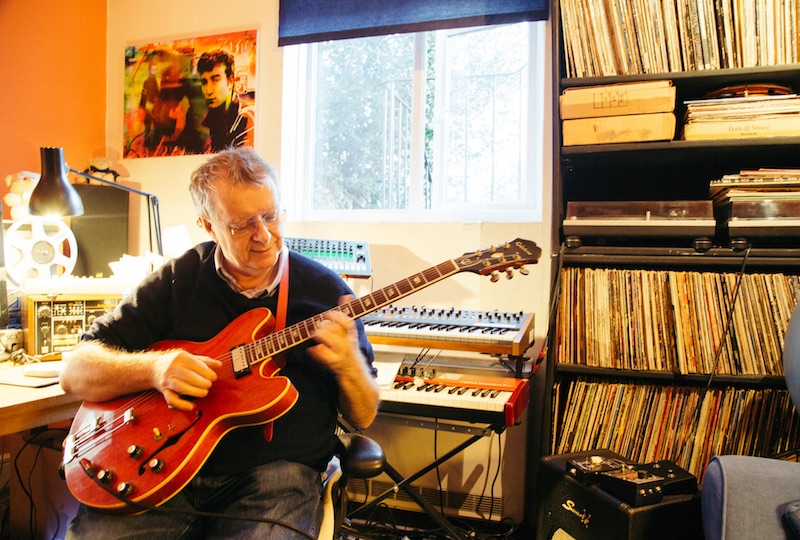 Previously unreleased music from David Mancuso's Loft favourites.
Enigmatic Brit-funk pioneers Sun Palace have opened their archives once more for a new 4-track EP via Parisian label Chuwanaga.
Read next: Mike Collins and Sun Palace: The secret life of a musical polymath
The duo behind accidental Paradise Garage and The Loft classic 'Rude Movements', which was reissued in full via BBE in 2016, much of Sun Palace's hyper-productive early '80s output is yet to see the light of day.
In 2017, MIC Records released Mike Collins' The Lost Tapes 1983-1989, which shone light on the prolific multi-instrumentalist and Sun Palace co-founder's archive of recordings.
This time round, Chuwanaga's collection focusses on music co-written by Collins and Breeze McKrieth, a founding member of Brit-funk bands Light Of The World and Beggar & Co.
Mixing new wave, proto-house, disco and a nascent Brit-funk sound, The Lost Songs 1982-1984 is the next piece in the Sun Palace puzzle.
Sun Palace – The Lost Songs 1982-1984 is out now on Chuwanaga Records. Preorder your copy here and check out the artwork, which references Sun Palace's Winning EP, below.