Published on
May 20, 2020
Category
News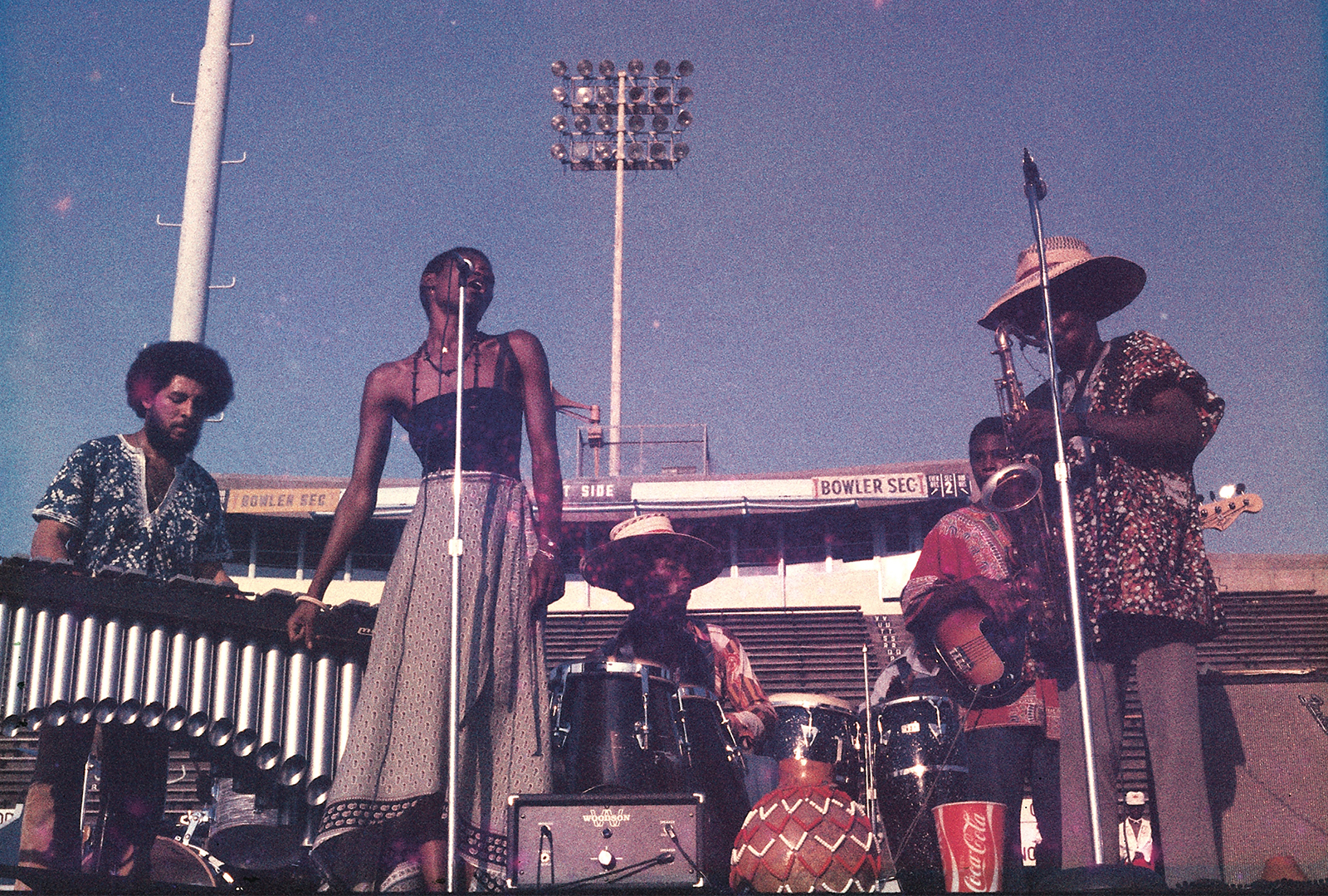 Rare gospel grooves, vibrant jazz and live recordings.
Strut is releasing a new compilation collecting Black Fire records releases between 1975 and 1993 – called Soul Love Now: The Black Fire Records Story 1975-1993 – this August.
Following in the footsteps of influential imprints Strata-East and Tribe, DJ and record producer Jimmy Gray launched Black Fire Records in 1975 with Oneness Of Juju's African Rhythms albums.
Subsequently, the label went on to work with artists including jazz saxophonist/flutist Byard Lancaster, Ghanaian percussionist Okyerema Asante, Southern Energy Ensemble, and music/drama troupe Theatre West.
However, due to a combination of personal and cashflow issues, many of Black Fire's release were ultimately scrapped, before later being released on CD-only during the early '90s.
Soul Love Now gatherers highlights from the label's 1975 to 1993 years, spanning from rare gospel grooves to soul and live performances.
It follows Strut's reissue of Oneness of Juju's African Rhythms 1970-1982.
Head here to pre-order a copy in advance of Soul Love Now: The Black Fire Records Story 1975-1993's14th August release, and check out the tracklist below.
Tracklist:
1. Theatre West – Children of Tomorrow's Dreams 04:08
2. Oneness Of Juju – Soul Love Now
3. Byard Lancaster – Drummers from Ibadan
4. JuJu – Nia (Poem: Complete the Circle)
5. Lon Moshe – Doin' the Carvin' for Thabo
6. Wayne Davis – Look at the People!
7. Southern Energy Ensemble – Third House
8. Oneness of Juju – African Rhythms (Live in Washington DC, 1975)
9. Okyerema Asante – Follow Me
10. Experience Unlimited – People