Published on
August 14, 2018
Category
News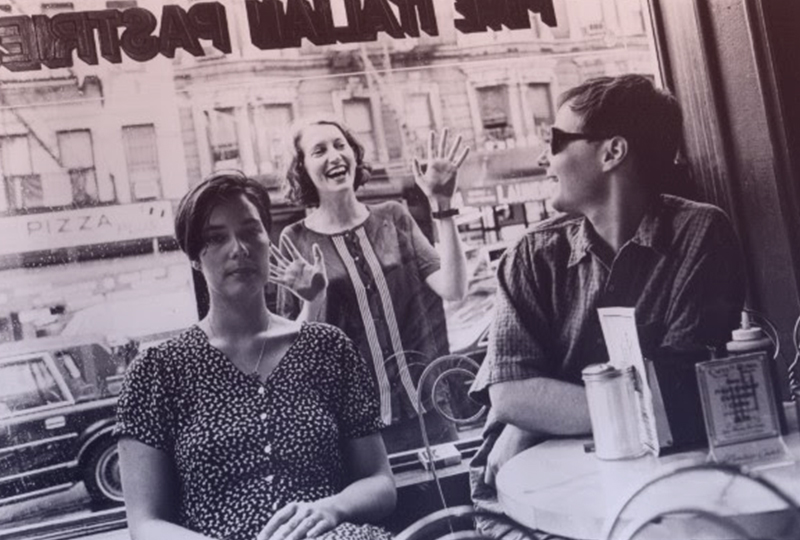 "An entry point to their motorik soundworld."
Stereolab are reissuing Volumes 1-3 of their Switched On compilation on vinyl, this September via Duophonic UHF Disks.
Formed by duo Lætitia Sadier and Tim Gane, the group boasted a line-up which shifted through 15 musicians during its 19-year existence.
1992's Switched On, 1995's Refried Ectoplasm [Switched on Volume 2] and 1998's Aluminum Tunes [Switched on Volume 3] have all been remastered for this new reissue.
The 48-track Volume 1-3 collection will be released on clear vinyl in a 6xLP set, which contains a 24″x24 poster and 6″x6″ sticker sheet; each album will also be available individually.
Head here to pre-order a copy of the 6xLP package ahead of its 27th September release, listen to 'Doubt' and check out the track lists below.
Tracklist
Switched On LP
Side A
A1. Super Electric
A2. Doubt
A3. Au Grand Jour'
A4. The Way Will Be Opening
A5. Brittle
Side B
B1. Contact
B2. Au Grand Jour
B3. High Expectation
B4. The Light That Will Cease To Fail
B5. Changer
Refried Ectoplasm [Switched On Volume 2] LP
Side A
A1. Harmonium
A2. Lo Boob Oscillator
A3. Mountain
A4. Revox
B1. French Disko
B2. Exploding Head Movie
B3. Eloge D'Eros
B4. Tone Burst [Country]
Side C
C1. "Animal Or Vegetable [A Wonderful Wooden Reason…]" [Crumb Duck]
Side D
D1. John Cage Bubblegum
D2. Sadistic
D3. Farfisa
D4. Tempter
ALUMINUM TUNES [SWITCHED ON VOLUME 3] LP
Side A
A1. Pop Quiz
A2. The Extension Trip
A3. How To Play Your Internal Organs Overnight
A4. The Brush Descends The Length
A5. Melochord Seventy-Five
A6. Space Moment
Side B
B1. Iron Man
B2. The Long Hair Of Death
B3. You Used To Call Me Sadness
B4. New Orthophony
Side C
C1. Speedy Car
C2. Golden Atoms
C3. Ulan Bator
C4. One Small Step
Side D
D1. One Note Samba / Surfboard
D2. Cadriopo
D3. Klang Tone
Side E
E1. Get Carter
E2. 1000 Miles An Hour
E3. Percolations
E4. Seeperbold
Side F
F1. Check And Double Check
F2. Munich Madness
F3. Metronomic Underground (Wagon Christ Mix)
F4. The Incredible He Woman