Published on
July 6, 2018
Category
News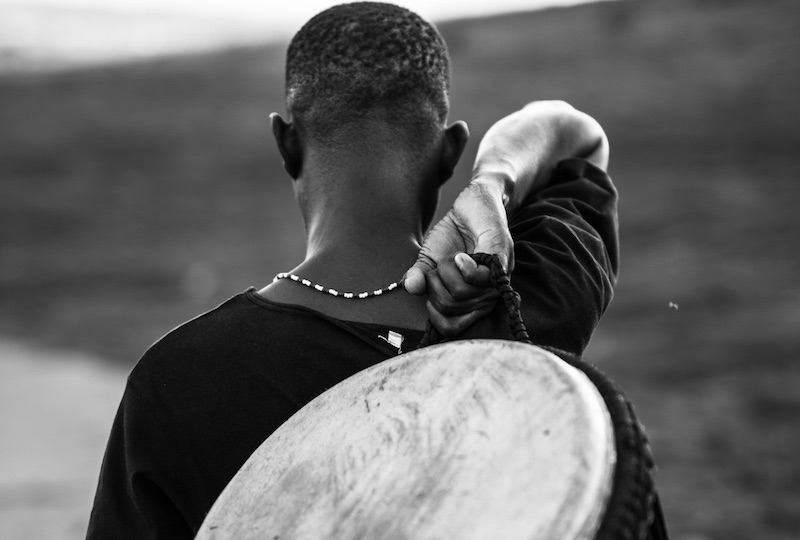 Continuing the rhythmic and spiritual tradition of his father Philip Tabane.
South African percussionist Thabang Tabane has announced the release of new album Matjale on Johannesburg's Mushroom Half Hour, the label behind last year's superb Sibusile Xaba LP Open Letter To Adoniah.
Read next: The story of South Africa's '80s bubblegum pop scene
The son of legendary guitarist Philip Tabane, who is regarded as the architect of South Africa's malombo style, Thabang has released the first track 'Nyanda Yeni' with a video that splices and appropriates apartheid-era cinema clips to challenge and subvert their meaning.
An implicit retort to Euro-centric influences on South African music that flew against the grain of apartheid censorship, Philip Tabane's malombo sound (which means 'spirit' in the Venda language) attracted such international praise he is said to have turned down the opportunity to work with Miles Davis.
Thabang Tabane's Matjale is released on 14th September via Mushroom Half Hour. Get the first track 'Nyanda Yeni' here.