Published on
October 4, 2016
Category
News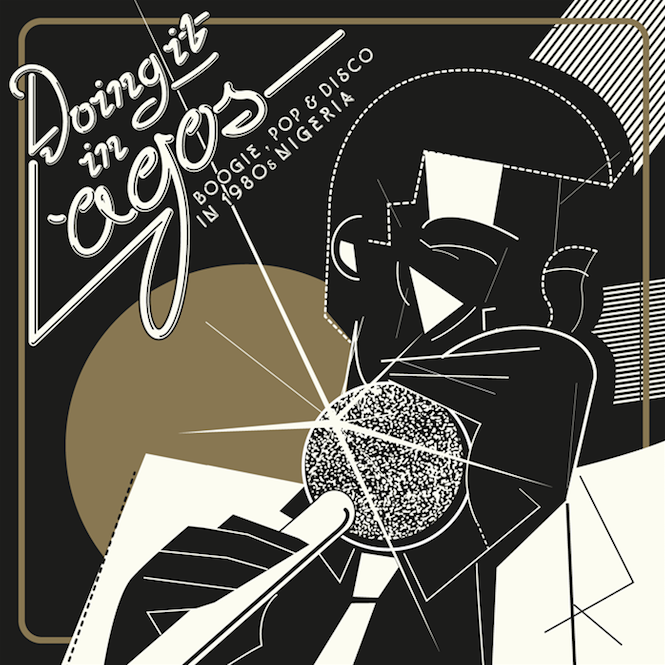 Because disco didn't just happen in America.
Released in December, Soundway's latest compilation hopes to address the Western bias of the disco canon, collecting 21 vibrant, sassy and irresistible boogie, pop and disco tracks from '80s Nigeria in one place.
Just as in the States, the Nigerian disco explosion was ignited when funk and soul hit the dancefloor for a new generation concerned only with getting down.
Flirting with the country's rock and psychedelic roots that emerged during Nigeria's bloody civil war, as well as the raw power of Fela's afro-beat, this new music took inspiration from the sheen of '80s USA, from the jump-suits to the falsetto vocals and slap bass.
A national phenomenon, it was in Lagos that this scene hit its peak, with artists like Jake Sollo, Lemmy Jackson, Tony Essien and Odion Iruoje carving out deep disco cuts that have been sought after by open-minded disco heads around the world for some time. None more so perhaps than Oby Onyioha's 'Enjoy Your Life', which would have surely made our recent rundown of the greatest disco 12″s, had it ever made it off the album.
As Soundway explain: "With a never-ending discussion about what 'World Music' may or may not be and in a time where the influence of African, Latin and Caribbean music is firmly accepted as an instrumental and integral ingredient in the formation of disco and proto-house music, this compilation hopes to make a strong case for the Nigerian chapter of the story.
"This is not music that deserves to be sidelined just because of where it's from." Just don't tell you-know-who.
Doing It In Lagos: Boogie, Pop & Disco In 1980's Nigeria will be released on triple vinyl via Soundway records on 9th December. Click here to pre-order yours.
Tracklist:
Hotline – Fellas Doing It In Lagos
Peter Abdul – Don't You Know
Steve Monite – Only You
Oby Onyioha – Enjoy Your Life
Kio Amachree – Ivory
Livy Ekemezie – Holiday Action
Willy Roy – Don't Give Up
Danny Offia & The Friks – Funk With Me
Rick Asikpo & Afro Fusion – Too Hot
Terry Mackson – Distant Lover
Ofege – Burning Jungle
Odion Iruoje – Indentify With Your Root (CD ONLY)
Mike Umoh – Shake Your Body
Burnis Moleme – Where is the Answer
Sony Enang – Don't Stop that Music
Veno – Groove I like
Godfrey Odili – Let's Do More Music
Toby Foyeh – Ore Mi
Gboyega Adelaja – Colourful Environment
Lexy Mella – On the Air
Nkono Teles – Be My Lady (Mix)