Published on
October 13, 2022
Category
News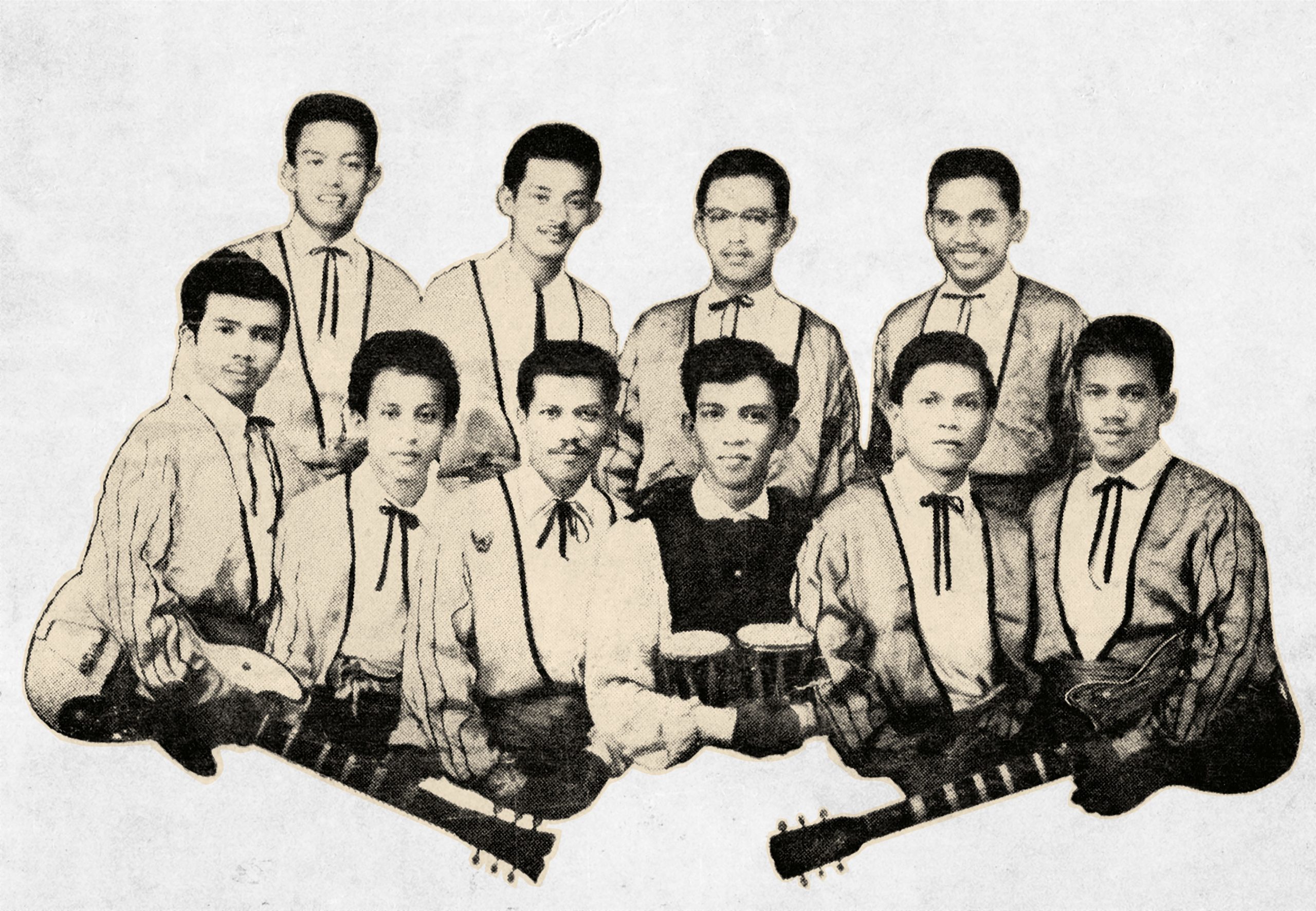 A bumper 27-track compilation.
A new compilation from Soundway Records, Padang Moonrise: The Birth of the Modern Indonesian Recording Industry (1955-69), will tell the first chapter in the story of modern Indonesian music.
Padang Moonrise is a collection of recordings from the '5os and '60s and features regional Indonesian pop music, Islamic Gambus, traditional Padang songs, Javanese and Balinese Gamelan and Kroncong.
A press release for the compilation explains:
"Modern Indonesian music of the 1950s & '60s incorporated sounds from around Southeast Asia but in reality, Indonesia at the time was still a fairly insular place, until in 1965 a huge political upheaval occurred and President Soekarno was overthrown.  Based mostly in the capital city Jakarta, musicians from around the archipelago were adept at assimilating elements of Javanese, Sumatran, Malay, Chinese, Arabic, Hawaiian, American, British, and Indian music, to create cultural hybrids across a variety of local, national, and international genres".
You can pre-order Padang Moonrise now, ahead of its November 25 release date. Check out the artwork and tracklist below.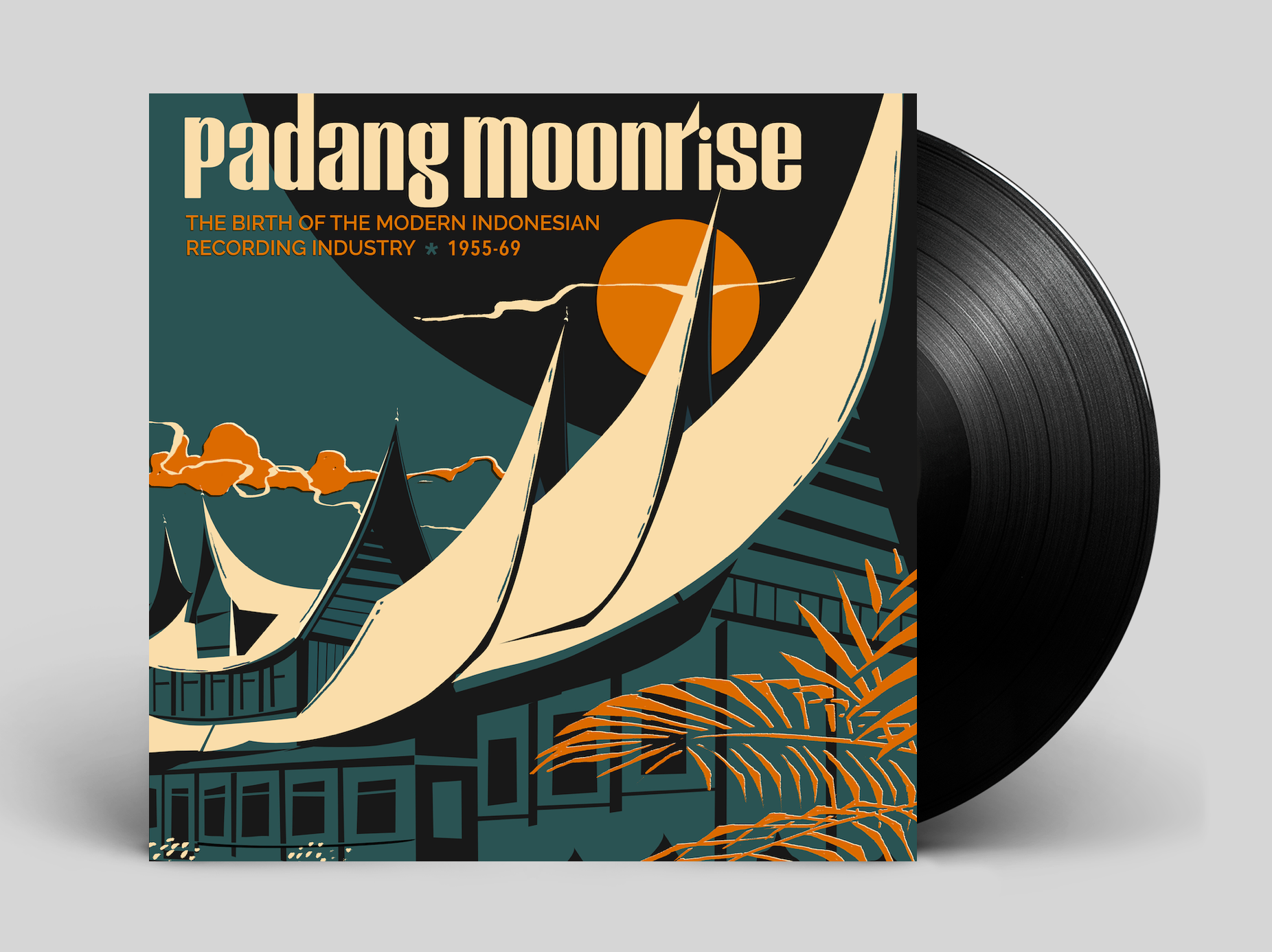 Tracklist:
1. Orkes Teruna Ria – Bulan Dagoan
2. Yanti Bersaudara – Gumbira
3. Orkes Suita Rama – Tepui Tepui
4. Band Nada Kentjana – Djaleuleudja
5. Orkes Lokananta – Nganggo Telek Nang Krikilan
6. Orkes Teruna Ria – Budjang Talalai
7. Orkes Kelana Ria – Ya Mahmud
8. Orkes Teruna Ria – Geleang Sapi
9. Zaenal Combo – Ampat Lima Dalam Djambangan
10. Zaenal Combo – Seruling
11. Orkes Kelana Ria – Sajang
12. Mus D.S. – Neleng Neng Kung
13. Orkes Gumarang – Malin Kundang
14. Orkes Tropicana – Pantjaran Kasih
15. Orkes Teruna Ria – Tak Ton Tong
16. Orkes Lokananta – Tari Bali
17. Orkes Kelana Ria – Emplek Emplek Ketepu
18. Mus D.S. – Ahai Dara
19. Orkes Kelana Ria – Semoga
20. Zaenal Combo – Kaden Sadje
21. Orkes Irama – Gendjer Gendjer
22. Orkes Teruna Ria – Modjang Parahyangan
23. Orkes Sendja Meraju – Bubuj Bulan
24. Mus D. S. – Tautjo Tjiandjur
25. Nada Kantjana – Nelengnengkung
26. Ivo Nilakreshna – Ka Huma 02:33
27. Zaenal Combo – Tandung Tjina