Published on
August 5, 2013
Category
News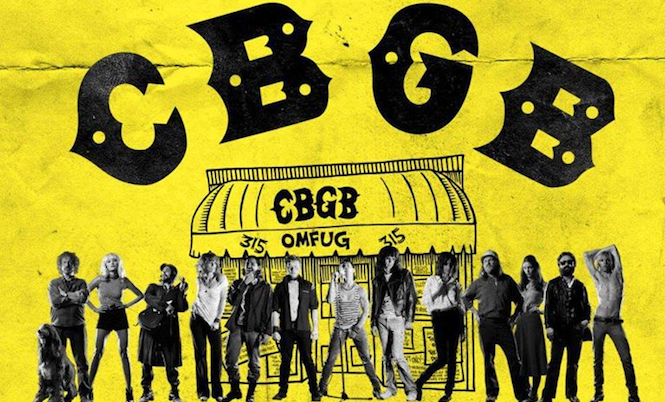 Talking Heads, the Velvet Underground, Joey Ramone and Blondie feature in big-name line-up.
A who's who from the Big Apple's underground music culture from the 70's, the extraordinary tracklist of anti-heroes collected on the soundtrack for the forthcoming homage to CBGB's just about speaks for itself.
Founded by Hilly Kristal, CBGB & OMFUG, or to give the NYC punk institution its full name, "Country Bluegrass Blues and Other Music For Uplifting Gormandizers" has been described by film maker Jody Savin as "an old-fashioned salon in an awful part of New York where people could fail while they worked to find their voice", and with the film charting just two years from the club's golden era between '74 and '76, the cast of bands who did just that is all the more extraordinary.
The 20-song soundtrack set for release on 2LP translucent pink vinyl via Omnivore Recordings alongside the film on 8th October features Talking Heads, the Velvet Underground, New York Dolls, and the Stooges as well as a re-recorded version of Blondie's "Sunday Girl" and Joey Ramone's rendition of "I Got Knocked Down (But I'll get Up)". [via Exclaim]
Last week, Talking Heads' 1979 LP Fear of Music, featuring "Life During Wartime" was also slated for reissue on green vinyl.
CBGB: Original Motion Picture Soundtrack:
1. Talking Heads "Life During Wartime"

2. MC5 "Kick Out the Jams (Uncensored Version)"

3. New York Dolls "Chatterbox"

4. Television "Careful"

5. Richard Hell & The Voidoids "Blank Generation"

6. Flamin' Groovies "Slow Death"

7. The Velvet Underground "I Can't Stand It"

8. Wayne County & The Electric Chairs "Out of Control"

9. The Count Five "Psychotic Reaction"

10. Tuff Darts "All For the Love of Rock 'n' Roll" (Live)

11. Johnny Thunders & The Heartbreakers "All By Myself"

12. The Dictators "California Sun" (Original Demo)

13. Dead Boys "Caught With the Meat in Your Mouth"

14. Joey Ramone "I Got Knocked Down (But I'll Get Up)"

15. The Laughing Dogs "Get Outta My Way"

16. Blondie "Sunday Girl" (2013 Version)

17. The Stooges "I Wanna Be Your Dog"

18. Dead Boys "Sonic Reducer"

19. The Police "Roxanne"

20. Hilly Kristal "Birds and the Bees"