Published on
September 2, 2016
Category
News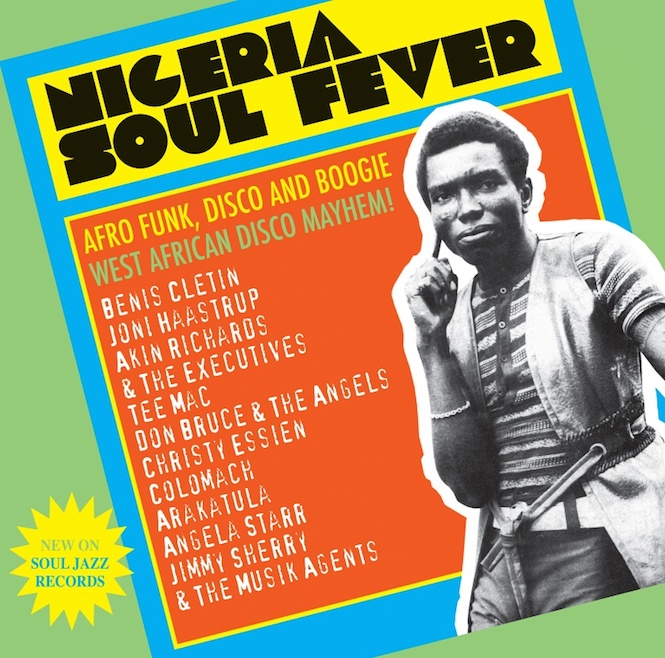 Triple LP of disco mayhem.
London's Soul Jazz Records has announced Nigeria Soul Fever, its first release to immortalise the '70s West African scene.
The sixteen-track compilation includes tracks by Joni Haastrup, Tee Mac and Christy Essien but also claims to bring together a wealth of artists that are virtually unknown outside of Nigeria. These include: Don Bruce & The Angels, Akin Richards & The Executives, Angela Starr, Jimmy Sherry & The Music Agents.
"These recordings were made at a time when Nigeria's trade restrictions banned imported records," reads the press notes. "Whilst new musical trends (such as American soul, funk, disco etc) entered and influenced the country, the local music scene remained just that – local. Consequently, these recordings remain practically unknown to anyone outside of the country."
Released as triple-vinyl (as well as double-CD and download), Nigeria Soul Fever includes introductory sleevenotes by Bill Brewster. Order your copy from SOTU.
The release follows the recent comp Nigeria Freedom Sounds! and will be followed by a reissue of 1980 Nigerian boogie album Night Illusion by Tee Mac.