Published on
September 14, 2020
Category
News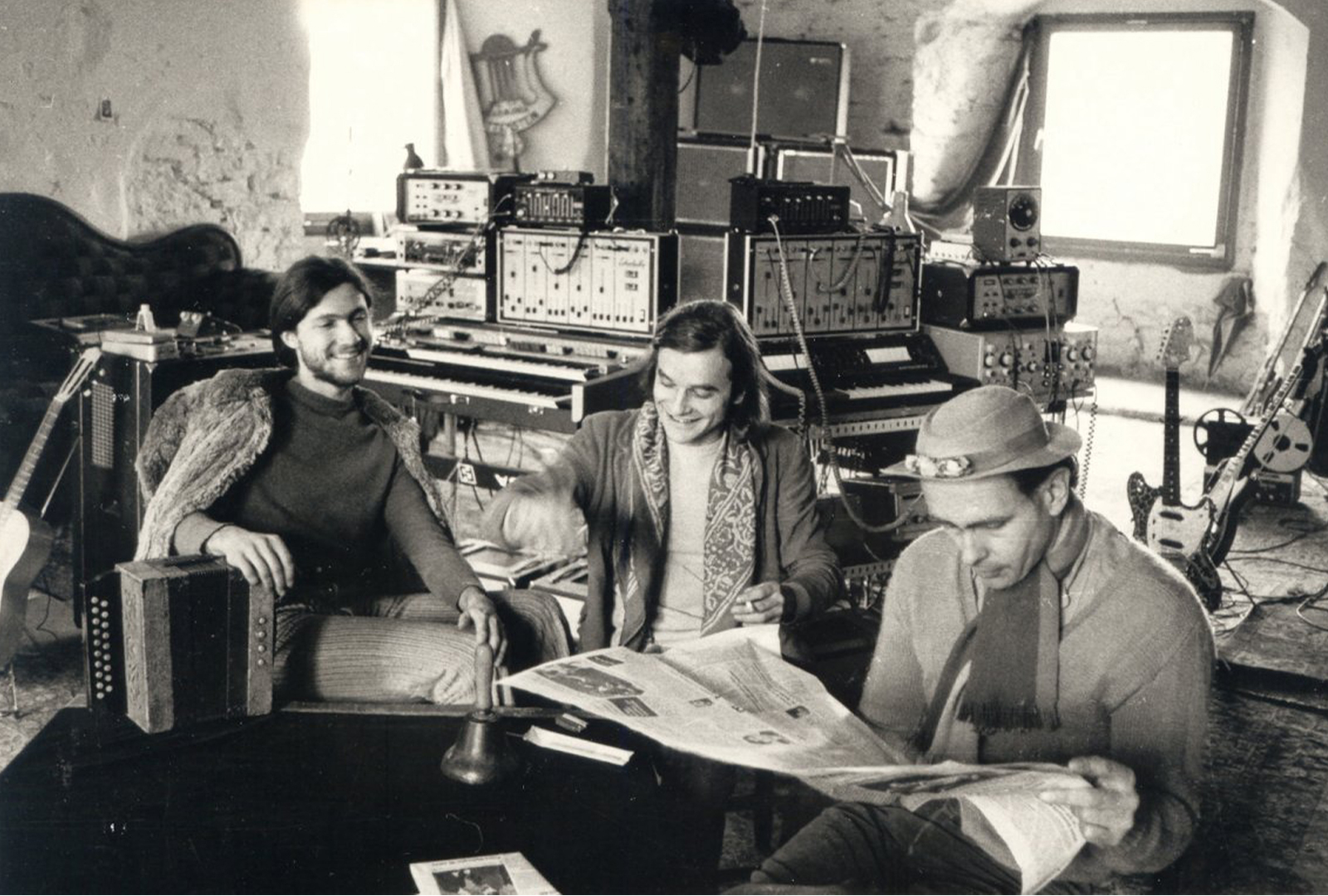 Featuring Can, Harmonia, Conrad Schnitzler and more.
Soul Jazz is releasing the fourth instalment in its Deutsche Elektronische Musik series focusing on German krautrock and experimental electronics, on 3xLP this October.
Read more: Can in 10 essential records
Spanning works produced between 1971-1983, the 19-track compilation features artists including Can, Conrad Schnitzler, Roedelius, Dzyan, Harmonia, Klauss Weiss, Günter Schickert, Amon Düül II and more.
The compilation is released by a quote from Hazrat Inayat Khan, which reads as follows: "When I open my eyes to the outer world I feel myself as a drop in the sea. But when I close my eyes and look within, I see the whole universe as a bubble raised in the ocean of my heart."
Deutsche Elektronische Musik 4 follows Soul Jazz' release of a 5×7" box set of Brazil funk and soul, called Brazil Funk Power: Brazilian Funk & Samba Soul, in August.
Head here to pre-order a copy in advance of Deutsche Elektronische Musik 4's 16th October release, check out the tracklist and artwork below.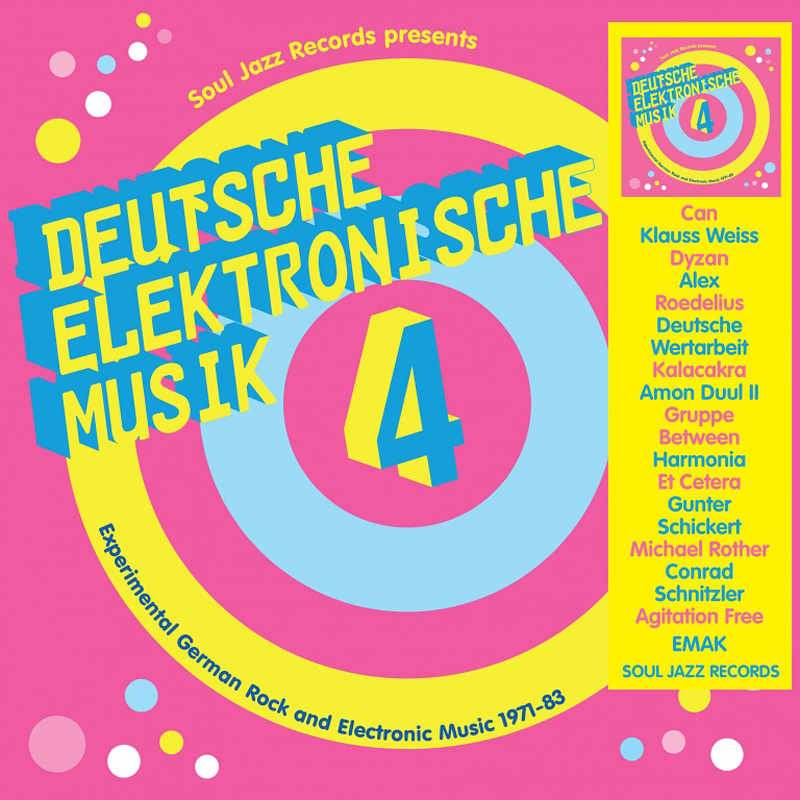 1. Alex – Patella Black
2. Klaus Weiss – Driving Sequences
3. Can – I'm So Green
4. Agitation Free – Laila, Part II
5. Deutsche Wertarbeit – Guten Abend, Leute
6. Amon Düül II – Wolf City
7. Michael Rother – Flammende Herzen
8. Klaus Weiss – Pink Sails
9. Virus – My Strand-Eyed Girl
10. Conrad Schnitzler – Ballet Statique
11. Kalacakra – Nearby Shiras
12. EMAK – Tanz In Den Himmel
13. Et Cetera – Mellodrama 2a
14. Between – Triumphzug Kaiser Maximilian I
15. Roedelius – Halmharfe
16. Dzyan – Dragonsong
17. Harmonia – Deluxe (Immer Wieder)
18. Günter Schickert – Suleika
19. Witthüser & Westrupp – Schöpfung (1. Mose 1)