Published on
August 29, 2014
Category
Features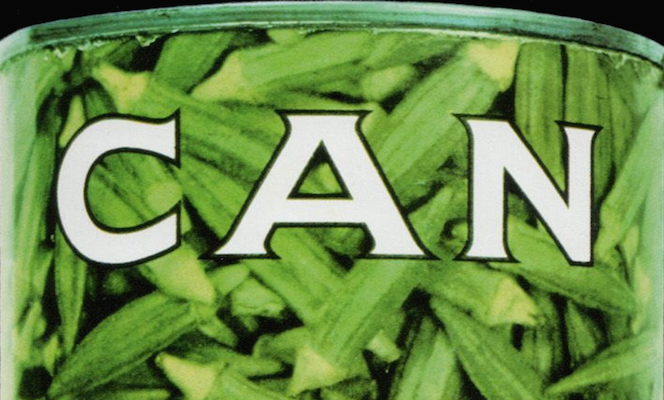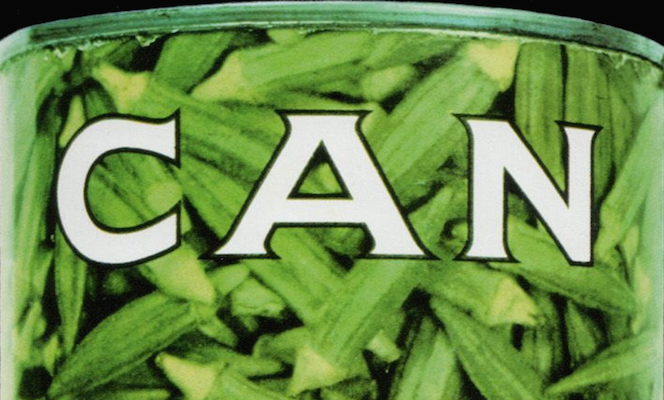 Having dealt in depth with krautrock – see our interview with David Stubbs earlier this month – and following the recent reissue of the entire Can back catalogue, it's time for a closer look at the musical output of Can. The Vinyl Factory's Theo Leanse introduces 10 career-defining Can records to help you navigate their discography.
---
Words: Theo Leanse
---
Can are a canonised German band, instrumental in the development of both experimental rock and electronic minimalism across the world. They formed in Cologne in the late 1960s: Irmin Schmidt on keyboards, music teacher and Stockhausen favourite Holger Czukay on bass, guitar by Michael Karoli (19 years old and Czukay's pupil), and drums by Jaki Liebezeit.
You can listen to all ten records in this playlist as you read, or click on the links below to hear each track individually.
---
Monster Movie
(Music Factory GmbH 1969)
Monster Movie was the first expression of four young men energized by psychedelia, Karlheinz Stockhausen's avant-garde composition, and the new wave of art and music in New York (Irmin Schmit was radicalised by Warhol's Chelsea Hotel cohort during an innocuous international classical conducting competition in NYC). They were fronted by ex-pat American sculptor Malcolm Mooney, whose lyrics (for example: "the plastic turns to rotten rays and smells while pointing to the deathly beautiful") skid over the bedding of proggy jazz, psych and garage rock that characterises their debut.
Listen HERE.
---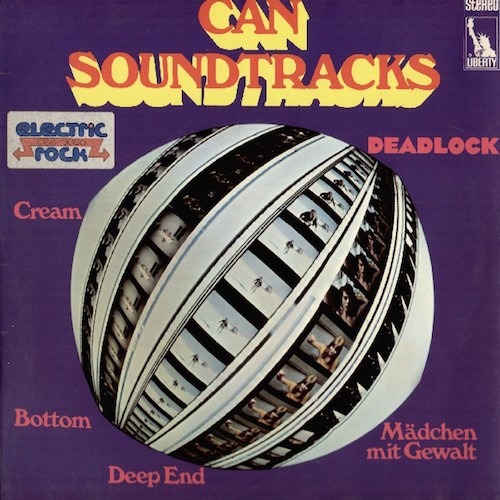 Soundtracks
(Liberty 1970)
Mooney had returned to the States by the end of the 60s after suffering a breakdown. One night, before a gig in Munich, the band picked up a Japanese busker – Kenji "Damo" Suzuki – who stuck with them. In 1970 they released a set of their soundtrack work for film – recorded with both Mooney and Suzuki – including the score for German spaghetti western Deadlock and the wonderful Deep End, which features 'Mother Sky', a driving trip hinting at the developments taking shape in the band's sound.
Listen HERE.
---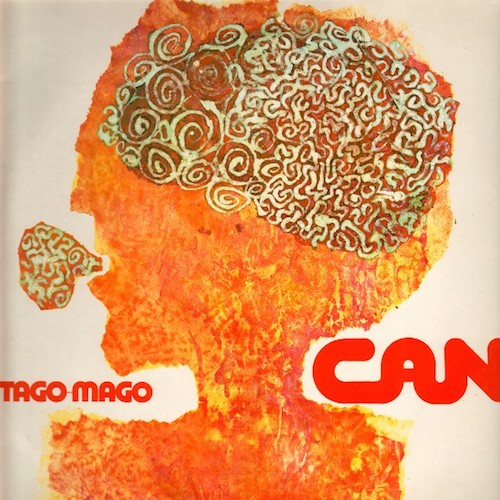 Tago Mago
(United Artists Records 1971)
Can's golden period began with Tago Mago, their second album proper, their first with Damo, and a statement of intent confidently extended to double-album format, immediately erecting a landmark of modern music. It was recorded in a castle, spliced together from both regular sessions and informal jams secretly recorded by Czukay, and it edges darkly onto some seriously avant-garde material drawing deeply from Crowley's occultism. From the opener, Paperhouse, you can feel the shift away from the psych-rock sound of the Mooney era towards epic runs of rhythm, as prog mixes with world music and becomes dotted with the sonic outcomes of their dedicated experimentalism, forming the archetypal Can sound: urgent, intense, spooked, and hypnotic – a sound summed up most dramatically on the side-long Halleluwah.
Listen HERE.
---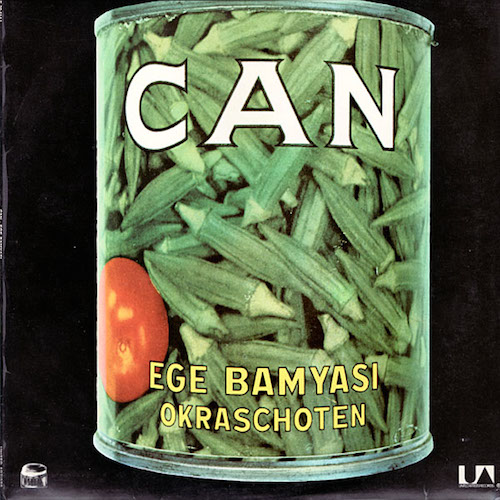 Ege Bamyasi
(United Artists Records 1972)
Funded by the proceeds from a successful single, 'Spoon' — released in 1972 and popularised as the theme to Das Messer, a German cop show — Can moved into their notorious homebase: the Inner Space studio, a former cinema in Weilerswist which became their live-work unit. Here they experimented with drugs, spectated at long chess sessions between Damo and Irmin, and recorded what might be their best-loved record: Ege Bamyasi (translation: Aegean Okra). Less shadowy and more accessible than Tago Mago, it featured the loopy hit 'Vitamin C', as well as 'Spoon', and packed weight into the foundations of Can's monumental critical and popular success.
Listen HERE.
---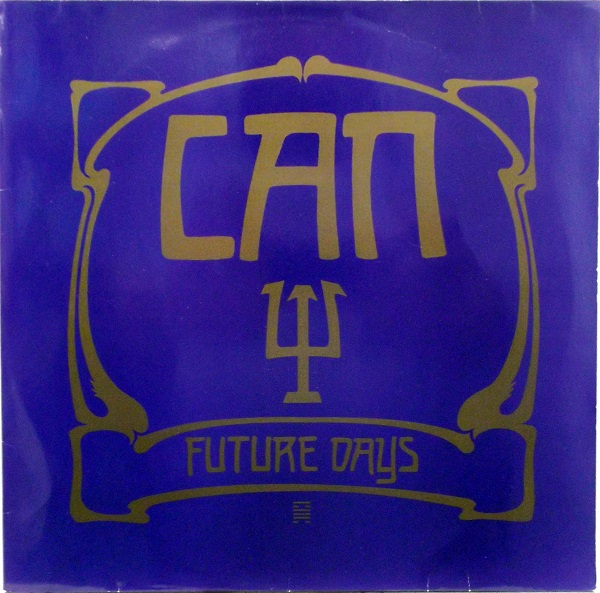 Future Days
(United Artists Records 1973)
The final instalment in the trilogy of central Can albums, and the last album recorded with their iconic line-up, Future Days is Can seeking adventure in an ambient dream world, culminating with the majestic 20-min long 'Bel Air'. Electronic sound effects spiral in liquidized groove, Damo's vocals are at their very sweetest and hallucinatory, and the band are experimenting most fully with ambient sound and chance sonic happenings. Brian Eno's ambient material owes a lot to Can — witness his mini-doc tribute to the band.
Listen HERE.
---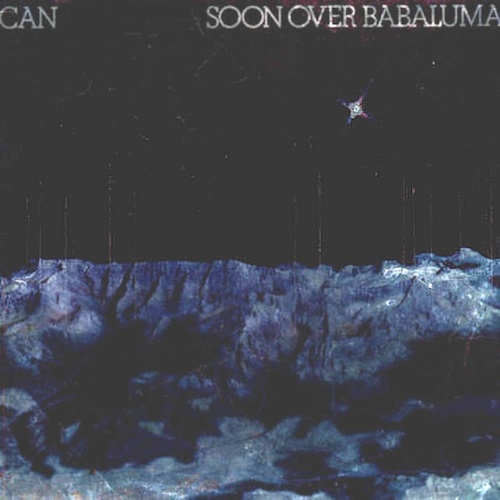 Soon Over Babaluma
(United Artists Records 1974)
After Future Days, Damo Suzuki left Can to become a Jehovah's witness, and Can shifted their line-up to accommodate. Holger Czukay edges out of the tight rhythm section that defined Can to experiment more with his beloved electronics, live tape manipulation, effects chains, and chance radio broadcasts. His replacement – Rosko Gee from the band Traffic – provides some of Can's super funky moments, for example this live performance of 'Dizzy Dizzy'. Over the next 5 years the band put out 5 albums of varying note on EMI and Harverst records, producing a disco hit in the form of 'I Want More' – but their golden period is over.
Listen HERE.
---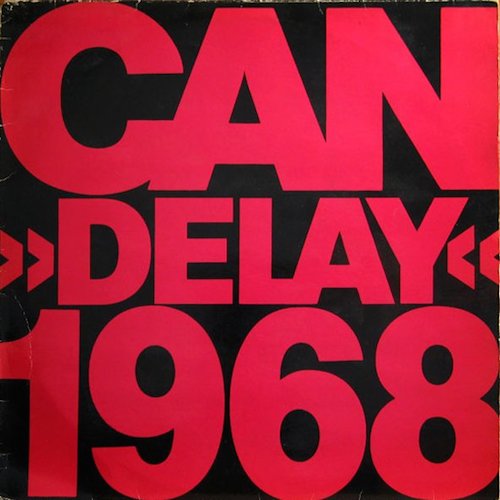 Delay 1968
(Spoon 1981)
Since the 80s, using their record label Spoon, Can have been repressing their own records and digging albums up from the material in their archives. This collection of unreleased material from the 1960s pre-Damo period features some of Malcolm Mooney's greatest and most obtuse moments with the band – see for example the wicked rock track 'Little Star of Bethlehem', 'The Thief' (as covered by one of Can greatest flatterers, Radiohead) and the spooky 'Butterfly'.
Listen HERE.
---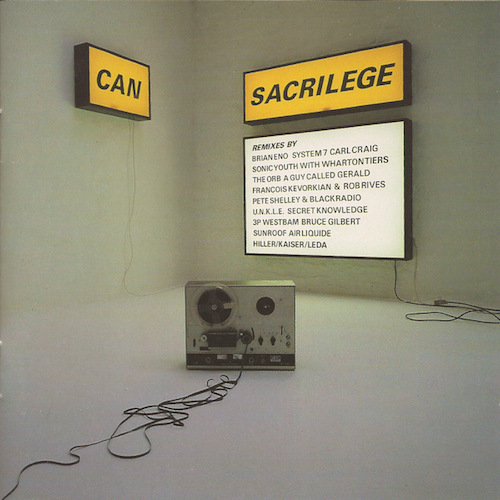 Sacrilege
(Mute 1997)
Can's music – especially with Holger's tape experiments and the underpinning of Jaki Liebezeit's drums' trademark industrial grooves – has long provided a central influence for electronic producers. With a remix album that enlisted Sonic Youth, Carl Craig, Brian Eno and Francois Kevorkian, Sacrilege packaged up this particular aspect of Can's legacy, making explicit the forward-reaching nature of their progressive, driving music, and spawning some pretty radical new tracks too.
Listen HERE.
---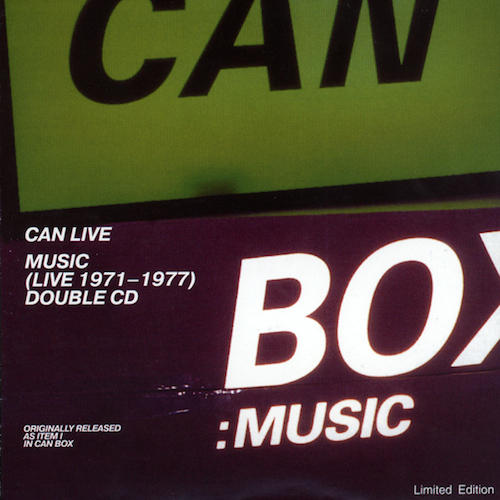 Music (Live 1971-1977)
(Spoon 1999)
Can's albums were often produced from material recorded live in sprawling takes and chopped up and mixed by Czukay. This live collection, released in 1999, provides a window into the celebrated, hazy interlock of the band's members taking place in real time – a glimpse of the processes of a group where personhood was conceptualised as something to be overcome, and who used music as a tool to become united in rhythm.
Listen HERE.
---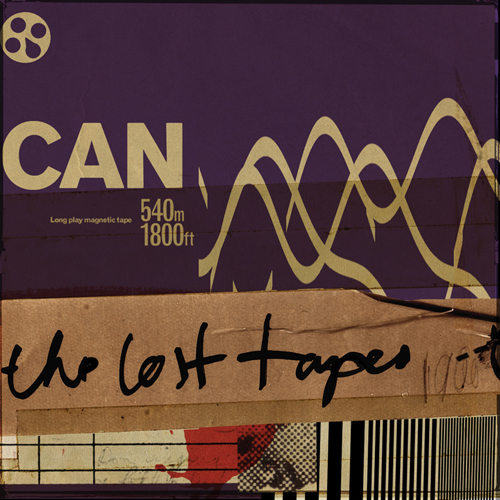 The Lost Tapes
(Spoon 2012)
A product of Can's generously sprawling recording processes, this pretty hardcore Can collection comprises of five LPs worth of material cut from the spools of takes laid down during the long sessions that would eventually be refined by Czukay into albums. It's something magical, daunting, heavy and intense, with some truly great moments – a precious treat for the diehard and inexhaustible Can fan, locked away until 2012.
Listen HERE.