Published on
January 30, 2021
Category
News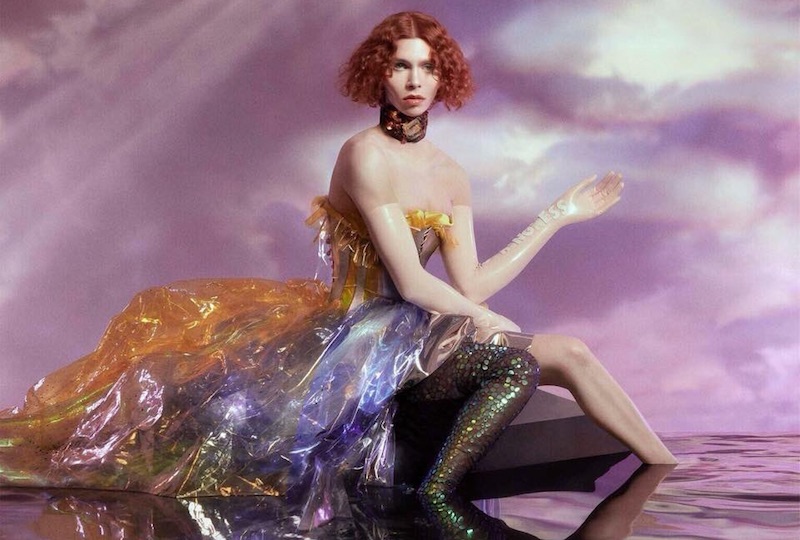 RIP to the electronic visionary.
Scottish producer and singer SOPHIE has died, aged 34.
According to Transgressive, the accident early on Saturday 30th January:
"Tragically our beautiful Sophie passed away this morning after a terrible accident. True to her spirituality she had climbed up to watch the full moon and accidentally slipped and fell. She will always be here with us. The family thank everyone for their love and support and request privacy at this devastating time."
"SOPHIE was a pioneer of a new sound, one of the most influential artists in the last decade. Not only for ingenious production and creativity but also for the message and visibility that was achieved. An icon of liberation."
Active since the early 2000s, this was most strikingly realised on her stunning debut album, OIL OF EVERY PEARL"S UN–INSIDES::
"In 2018, the fundamental idea that you should be able to identify as whatever gender you please, and love whomever you please, was challenged on an often horrifying scale. Though the fight for trans rights has arguably become more visible than ever, to be "non-binary" also meant facing a daily, nonsensical vitriol."
"SOPHIE has crafted exquisite, experimental pop music from the shadows since the early '00s, choosing not to divulge her identity or her own voice. For an artist so concealed and considered, it was particularly poignant that this was the cultural climate she chose to finally reveal herself in. As such, Oil Of Every Pearl's Un-Insides – a title that sounds like 'I Love Every Person's Insides' when said aloud – was the most viscerally affecting album we heard all year, equal parts staggering and uncomfortable."
This month, SOPHIE released a remix by Autechre, who put their own version on 'BIPP', alongside a new track by SOPHIE.