Published on
October 10, 2017
Category
News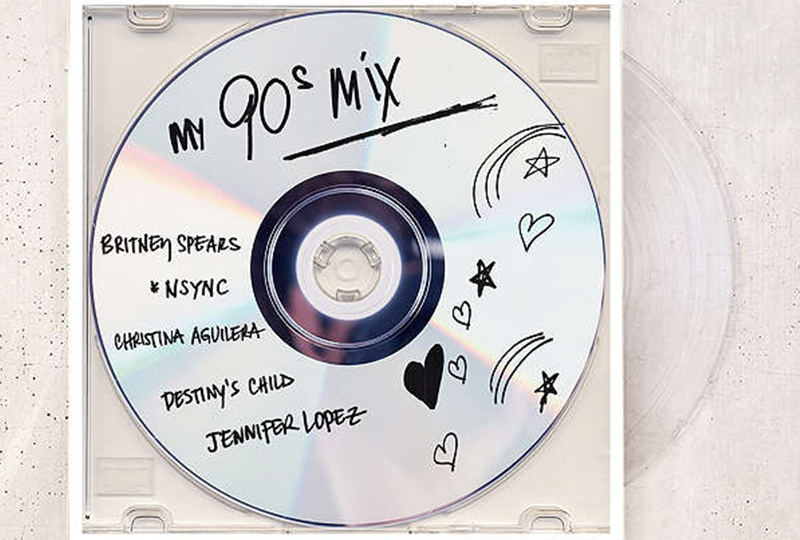 ¯\_(ツ)_/¯
Sony has announced a new "exclusive" compilation – My '90s Mixtape – on translucent vinyl available this November.
The 12-track album, limited to 'just' 3000 copies worldwide, features songs from Destiny's Child, Ginuwine, Backstreet Boys, TLC and more.
Though it's an admittedly bizarre offering that's executed in a cringe-inducing fashion, the LP does include some particular jams.
Head here for more info ahead of its 17th November 2017 release, watch the flawless music video for 'Bug A Boo (H-town Screwed Mix)' and check out the track list below.
Tracklist
1. Britney Spears – …Baby One More Time
2. Rickey Martin – Livin' la Vida Loca
3. Backstreet Boys – I Want It That Way
4. Ginuwine – Pony (Radio Edit)
5. Destiny's Child – Bug A Boo (H-Town Screwed Mix) (#1 Edit)
6. Big Pun featuring Joe – Still Not a Player
7. TLC – No Scrubs
8. *NSYNC – Tearin' up My Heart (Radio Edit)
9. Jennifer Lopez – If You Had My Love (Radio Edit)
10. SWV – Right Here (Human Nature Radio Mix)
11. Christina Aguilera – Genie in a Bottle
12. Outkast – Ms. Jackson (Radio Mix)