Published on
January 12, 2021
Category
News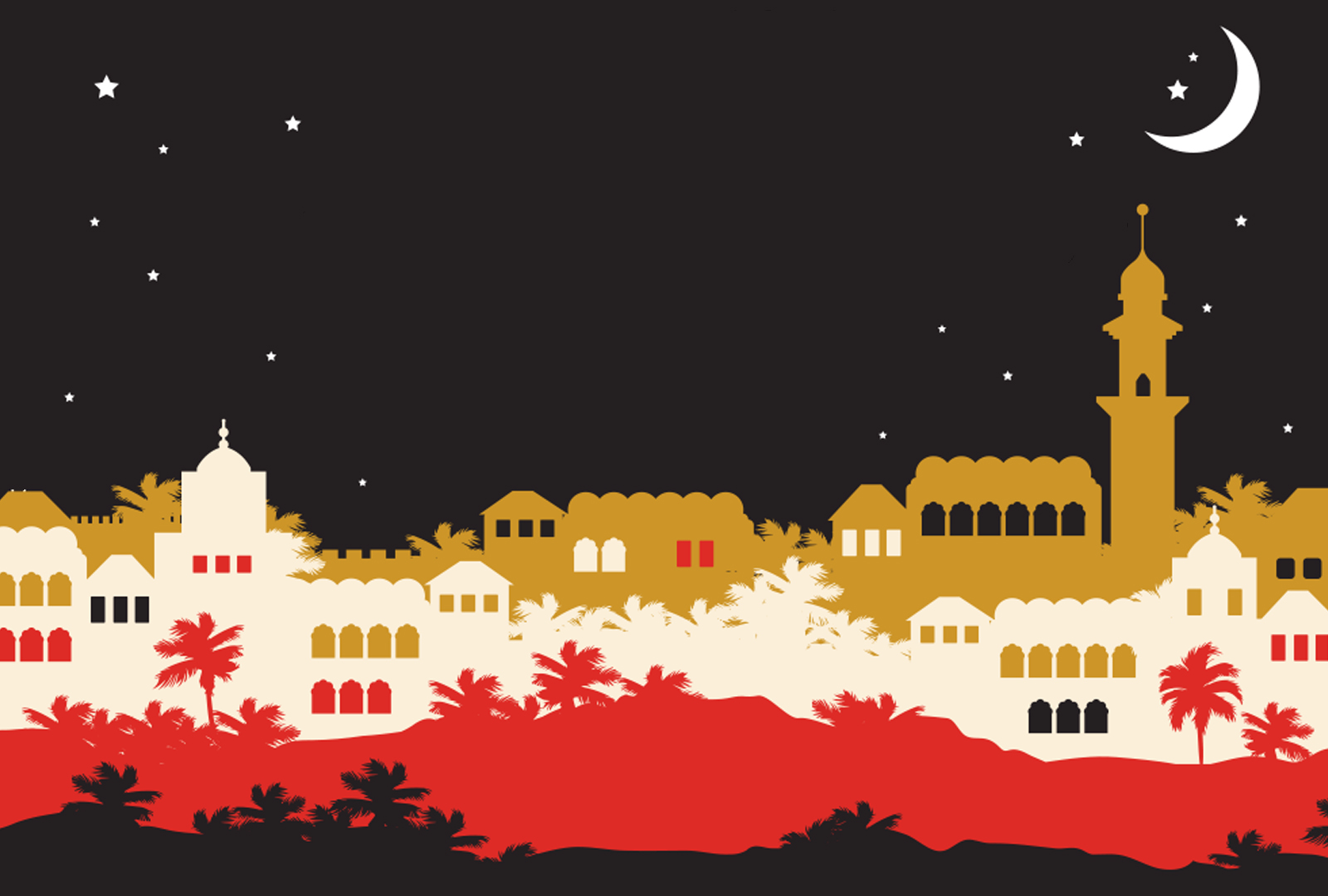 "Somali music at its sassy, soulful, synthesized best."
A new compilation of music by Somali group 4 Mars, called Super Somali Sounds from the Gulf of Tadjoura, is being released on Ostinato's Djibouti Archives series, this February.
Featuring a 40-person ensemble of singers, dancers, musicians, actors, and percussionists, 4 Mars took its name from the founding date of The People's Rally for Progress (4th March 1997).
The People's Rally for Progress became Djibouti's ruling political party since the country gained independence – uniting it with East Africa, particularly Somalia and Ethiopia.
The group served as The People's Rally for Progress' house band, with politicians using music as a way to unite, and create a sense of togetherness.
"As the major transit point connecting Africa, Asia, and the Mediterranean, goods, ideas, peoples, and culture were briskly exchanged," explains Ostinato. "Egyptian, Turkish, Arab, Persian, Indian, and Chinese traders and tastemakers dropped anchor inDjibouti's Gulf of Tadjoura, each arrival deliciously peppering a deeply layered sound.
As such, 4 Mars' music incorporated Egyptian and Yemeni rhythms, Sudanese music structures, Turkish synthesizers, reggae-esque Somali Dhaanto rhythms, horns by master saxophonist Mohamed Abdi Alto, Chinese and Mongolian flute patterns, and Somali singers' vocals inspired by Bollywood.
However, with such a large number of members, only the wealthy could afford to take 4 Mars on tour, and the group never achieved global international recognition.
During 2019 Ostinato, gained access to the Archives of Radiodiffusion-Télévision de Djibouti (RTD) – an archive holding thousands of master reels and cassettes from artists and bands across Africa; it is from within this vault that the label discovered the sounds of 4 Mars.
Super Somali Sounds from the Gulf of Tadjoura features both studio recordings and live performances recorded at the Djibouti national theatre between 1977 and 1994.
It follows Ostinato's release of Groupe RTD's The Dancing Devils of Djibouti album – one of our favourite records from 2020.
Pre-order Super Somali Sounds from the Gulf of Tadjoura here in advance of its 19th February release, check out the artwork and tracklist below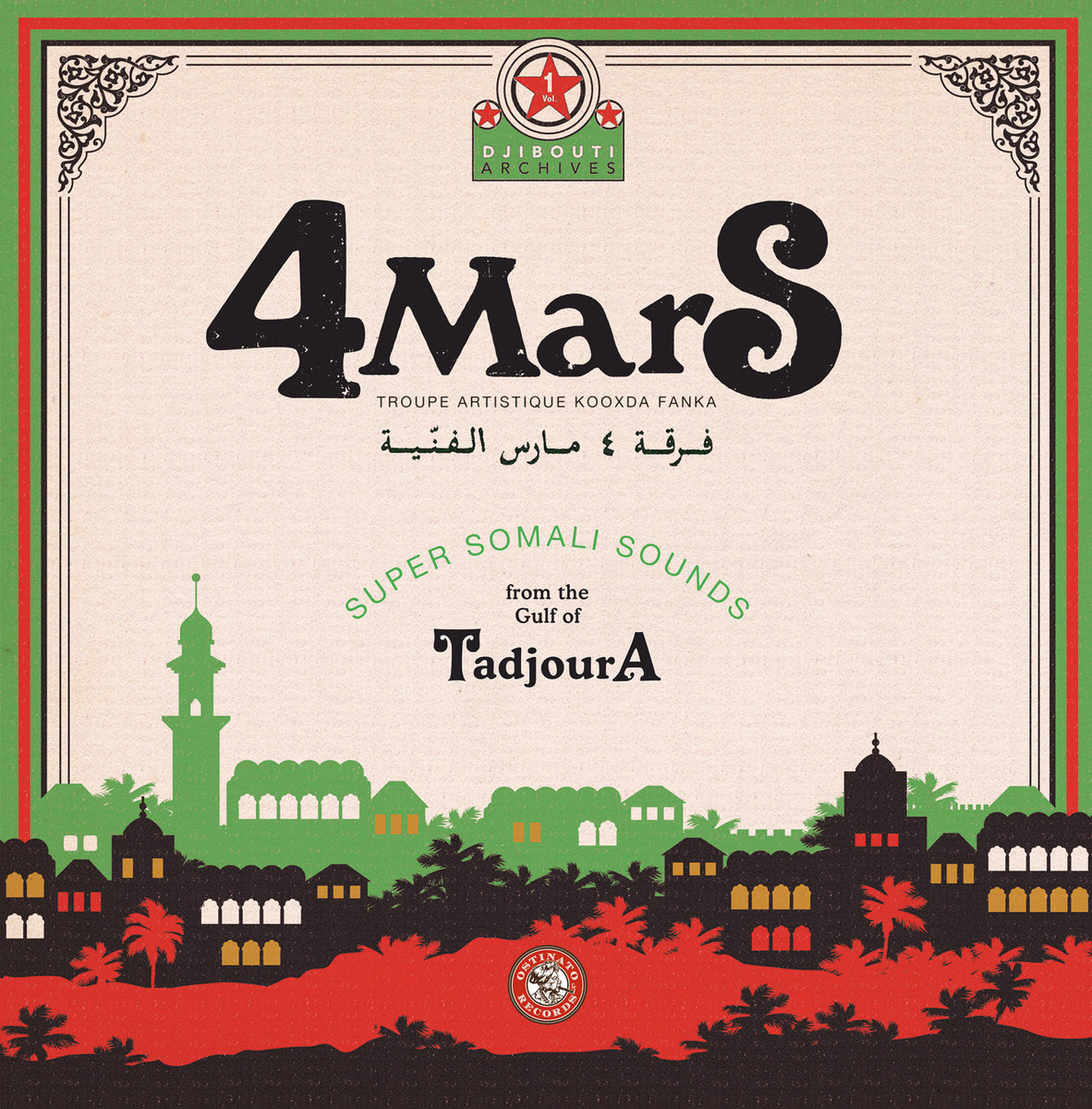 Tracklist:
1. Natesha (Compassion)
2. Hobalayeey Nabadu! (Hello Peace!)
3. Dhulka Hooyo (Motherland)
4. Tamarta (Power)
5. Daroor (The Rain Didn't Come)
6. Bulsha Yahay Haddadau
7. Baxsanow Ismaacil
8. Lama Rabeen Karo (It Cannot Be Desired)
9. Aabo Usha Noohaay (Father Hold the Stick for Us)
10. Tilman Baa Lagu Socdaa (Follow the Rules)
11. Inkaar Waalid (The Elders' Curse)
12. Abaal (Gratitude)
13. Gabadha Soo Galbiya (Song to escort newlyweds)
14. Maalkii Runta Ahaa Anigaa Ka Rooree (I Turned Away a True Treasure)
Photo courtesy of Djibouti's Le Palais du Peuple: The Palace of the People