Published on
September 12, 2018
Category
News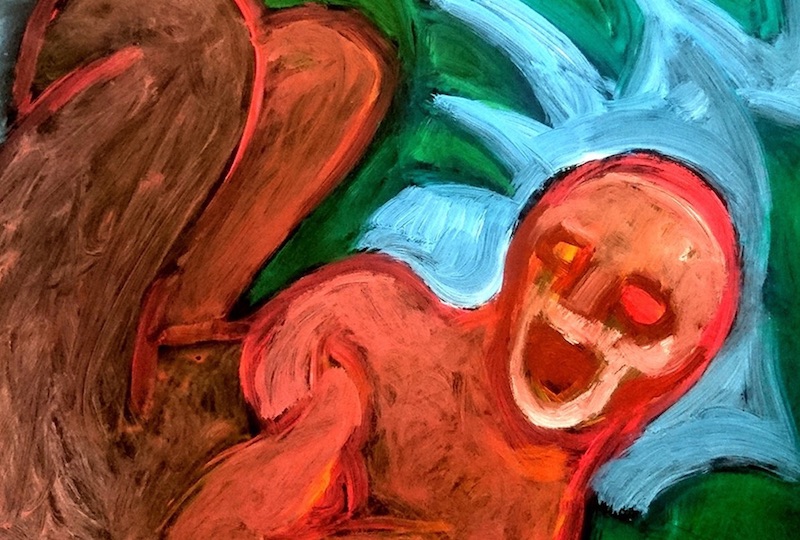 Featuring a 20-minute improvised synth jam.
Back in 2015, enigmatic duo Thool released a three-track 12″ on Bullion's DEEK label. Taking several left turns on a journey through balearic soundscapes and acid basslines, it sets the tone for the duo's latest release Total Nobrum – a mixtape (with 12″ on the way) out now via Don't Delay.
Operating out of a home-made flight-case packed with synths, pedals, mixers and a Roland TR-707 drum machine, and playing live guitars and keys, the duo squeezed into the Soho Radio studio to lay down a wiggy 20-minute live improvisation.
Listen to the show, with VF Editor Anton Spice playing through a selection of the music that's moved us in the VF office this month, including Yussef Dayes, Farao, Ouri and Thom Yorke, and check out Thool's session from c.39 minutes below.
---
Tracklist:
Yussef Dayes x Alfa Mist ft. Mansur Brown – Love Is the Message (Self-released)
Thabang Tabane – Richard (Mushroom Hour Half Hour)
Dengue Dengue Dengue – Semillero ft. Mikongo (On The Corner)
Farao – The Ghost Ship (Western Vinyl)
Greentea Peng – Medicine (Self-released)
Ouri – Escape (Ghostly International & Make It Rain)
Les Choc Stars Du Zaire – Nakombe Nga (Rush Hour)
Thool – The Dome (DEEK)
Thool – Live session
Thool – Roddy (Remembering) (Don't Delay)
Marti Caine – Love The Way You Love Me (Be With)
Charles Bradley – I Feel A Change (Durham Records)
Joseph Shabason – Forest Run (Western Vinyl)
Thom Yorke – Suspirium (XL Recordings)
Brandon Coleman – Giant Feelings (Brainfeeder)
Amaro Freitas – Mantra (Far Out)
The Scorpians & Saif Abu Bakr – Forssa Saeeda (Habibi Funk)
Dizzy K. – Excuse Me Baby (Sticky Buttons)
Charles Mingus – Track A Solo Dancer (Impulse!)
Foster Sylvers – Misdemeanor (Mr Bongo)