Published on
September 5, 2016
Category
News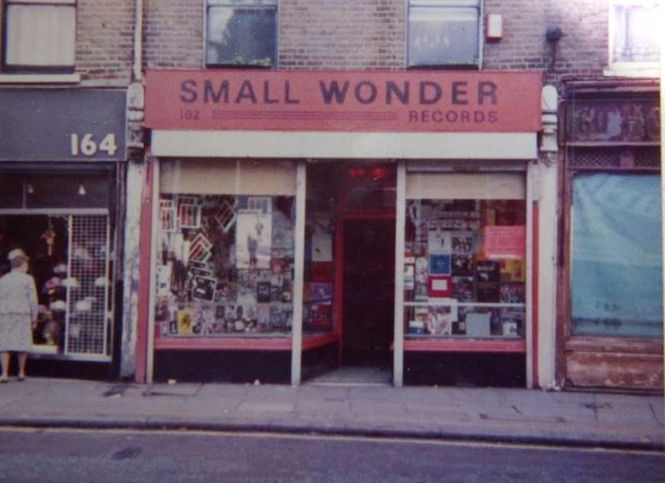 One of London's seminal punk institutes.
A new exhibition has opened in London's Walthamstow neighbourhood to tell the story of local shop and label Small Wonder and its role in the punk explosion.
Featuring interviews with founder Pete Stennett and members of affiliated bands like Bauhaus and Crass, as well as a dusty selection of artefacts and memorabilia, Small Wonder Records – The Exhibition runs from 5-25 September.
The exhibition takes place just metres from the original store location and will tour the borough throughout October and November.
The Small Wonder label was responsible for a number of influential titles including the first single from The Cure, Bauhaus''Bela Lugosi's Dead' by Bauhaus, and Crass's anarcho-punk staple 'The Feeding of the 5000'. Meanwhile, the record store was an essential stop on the punk circuit.
Small Wonder Records – The Exhibition takes place at Hoe Street Central, 3 Central Parade, Hoe Street, E17 4RT. Stay tuned on Facebook.
Read Next: Proto-punk – 10 records that paved the way for '76