Published on
June 12, 2015
Category
News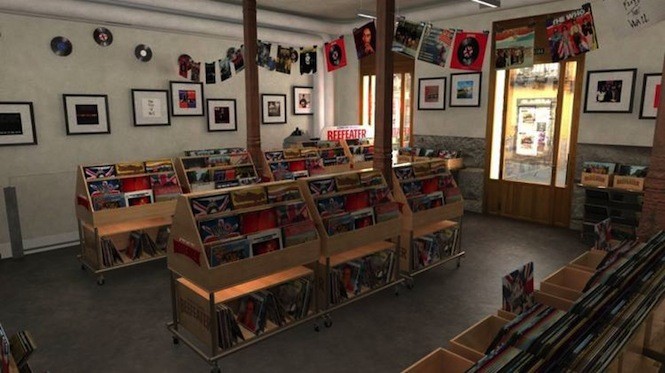 Soho record shop institution pitches up in the Spanish capital.
Sister Ray have opened a pop up record shop in Madrid's vibrant Malasaña district. Hauling five thousand vinilos across Europe, the custom built record shop opened last weekend stocking everything from new releases and cut-price second-hand records to a first edition pressing of Pink Floyd's Dark Side Of The Moon available for a modest €750.
Describing the stock to Spanish paper El Pais, Sister Ray's Phil Barton said the selection includes "metal, blues, jazz, rock'n'roll… everything from Arctic Monkeys to Frank Zappa".
Sponsored by Beefeater Gin – yes you can drink gin and dig for records at the same time – Sister Ray's pop-up is open on Valverde 14, Malasaña, Madrid until Sunday 12th June. [via El Pais]
Last year Sister Ray expanded from Soho to Shoreditch to open a second store in London, contributing to the fact that there are now more independent record shops in the UK than ever before. So many in fact that HMV are getting in on the act too.