Published on
July 14, 2023
Category
News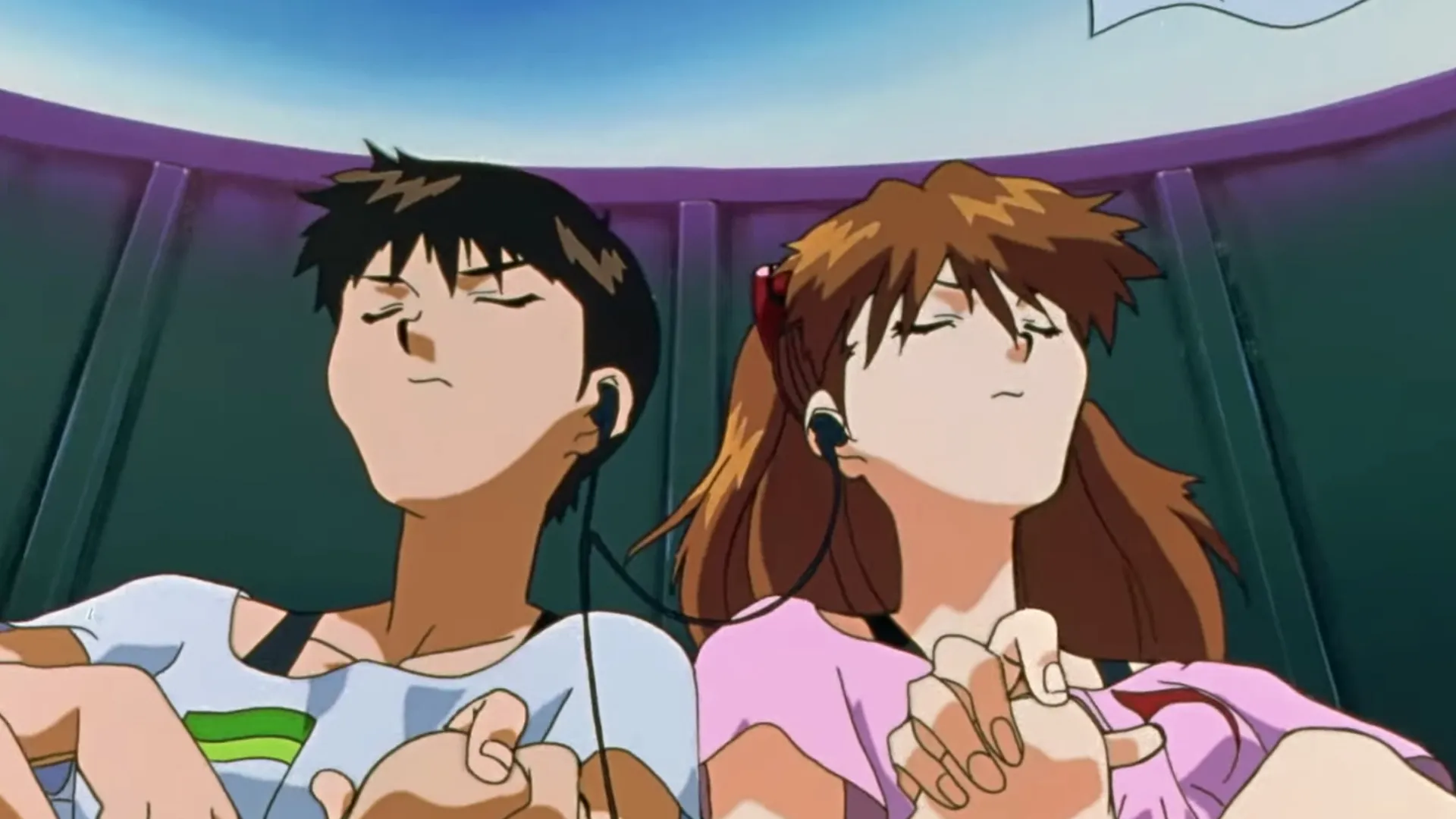 Taken from the classic '90s anime.
Shiro Sagisu's original soundtrack for Neon Genesis Evangelion is set for vinyl.
Read more: The inexorable rise of vinyl soundtrack releases
Releasing via Milan Records late this summer, Shiro Sagisu's Neon Genesis Evangelion is the soundtrack to the mecha anime series of the same name.
Directed by Hideaki Anno and animated by Tatsunoko, Neon Genesis Evangelion follows a teenage boy called Shinji Ikari as he pilots a bio-machine robot into combat.
The package will have a pair of 140g translucent blue and black smoke vinyl housed in a gatefold jacket. It features illustrations of the series and a credit insert with information about the music.
You can pre-order Neon Genesis Evangelion now ahead of its August 25 release date.
Tracklist:
Side A
1. The Cruel Angel's Thesis (Director's Edit Version)
2. Angel Attack
3. Rei I
4. Hedgehog's Dilemma
5. Barefoot In the Park
Side B
1. Ritsuko
2. Misato
3. Asuka Strikes!
4. Nerv
5. Tokyo-3
Side C
1. I. Shinji
2. EVA-01
3. A Step Forward Into Terror
4. EVA-02
5. Decisive Battle
6. EVA-00
Side D
1. The Beast
2. Marking Time, Waiting For Death
3. Rei II
4. Fly Me to the Moon (Instrumental Version)
5. Next Episode
6. Fly Me to the Moon (Yoko Takahashi Acid Bossa Version)