Published on
January 7, 2016
Category
News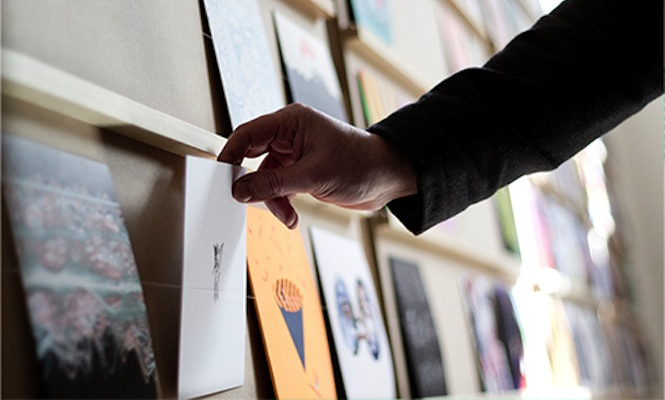 Seven tracks by seven artists, pressed to 7″ vinyl.
Back for a fifth year, Secret 7″ have unveiled a star-studded line-up for 2016, with John Lennon's 'Imagine', Etta James' 'At Last', and Tame Impala's 'The Less I Know The Better' among the seven tracks to be pressed to 7″ vinyl 100 times each. See the full list below:
CHVRCHES – Clearest Blue
Etta James – At Last
Jack Garratt – Worry
The Jam – Art School
John Lennon – Imagine
Max Richter – Dream 3
Tame Impala – The Less I Know The Better
As in previous years, Secret 7″ will invite 700 artists, both established and amateur, to create a single original sleeve design each, which will house the 700 records. Exhibited at the Sonos Studio in London this April, all 700 records will then be sold for a flat rate of £50 each on 2nd May, with all proceeds going to human rights charity Amnesty International UK.
While major artists to contribute in the past have included Gilbert & George, Ai Wei Wei and Sir Antony Gormley, any budding artists or graphic designers out there have between now and March to contribute a sleeve of their own.
Secret 7" 2016 – Cover Our Tracks

INTRODUCING OUR TRACKS FOR 2016!CHVRCHES – Clearest BlueEtta James – At LastJack Garratt – WorryThe Jam – Art SchoolJohn Lennon – ImagineMax Richter – Dream 3Tame Impala – The Less I Know The Better700 unique sleeves will be exhibited during April at Sonos Studio London, before being sold on 2 May in aid of our 2016 charity partner Amnesty International UK.Discover how you can create a sleeve – www.secret-7.com

Posted by Secret 7'' on Thursday, 7 January 2016
See the exhibition at Sonos Studio from 8th April – 1st May and look out for further announcements about sleeve making workshops and special events. Visit the Secret 7″ website for more details.