Published on
June 15, 2017
Category
News
Featuring The Starman's final three recordings.
Earlier this year, it was announced that David Bowie's final three recordings would be released on limited edition "made-to-order" EP No Plan. Not totally sure where the limit for those orders was, Bowie fans scrambled for their credit cards, putting down payments on an EP that wouldn't start dropping through the letterbox for several months. Until now.
Given how laden with secret messages – intended or otherwise – the original Blackstar LP was we thought it was only natural to give this one a bit of a once over too.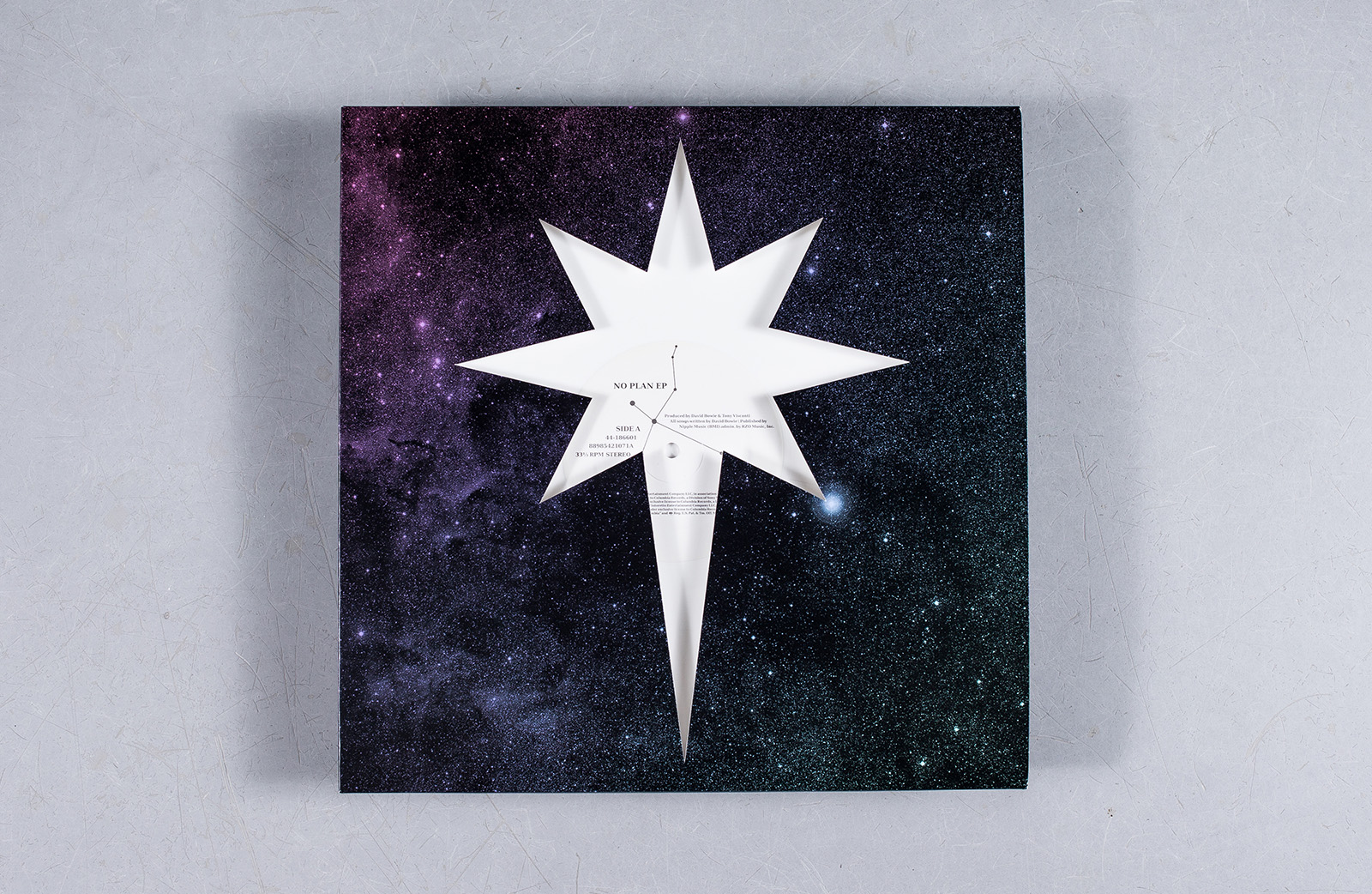 As with the LP, the artwork for No Plan has been created by Jonathan Barnbrook, who has been coy about revealing any potential secrets.
Could the first secret lie in the star-shaped die-cut on the front cover, a motif first seen in the Blackstar booklet and sourced from the cryptically named Digitized Sky Survey (DSS) or in the spider-like constellation pressed onto the centre-label, a nod to the constellations each track was given in the original artwork?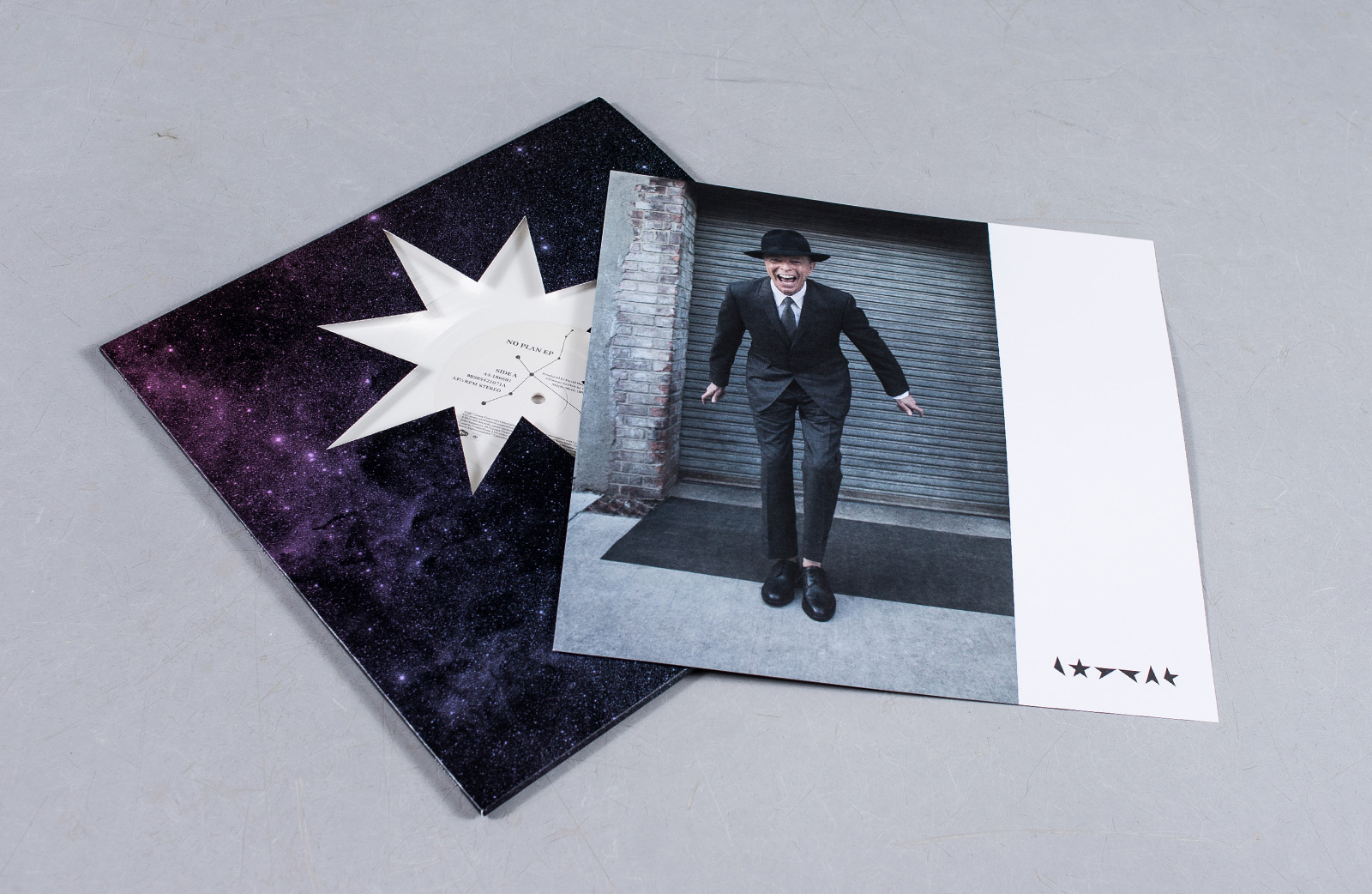 On the flip of the single-sided record is the etched design that originally appeared spot-varnished to the cover of Blackstar – where Bowie's very own star-alphabet spells out his surname in broken shards. Could there be something in the run-out groove? A close inspection has yielded little so far.
And then there's the printed insert – featuring the now iconic shot of a suited Bowie laughing, triumphant into the camera at the viewer, as if we've missed the most obvious point of all.
If you've got a copy, do take a look and let us know if you find anything. If you don't then you'll have to make do with these pictures…