Published on
January 17, 2017
Category
News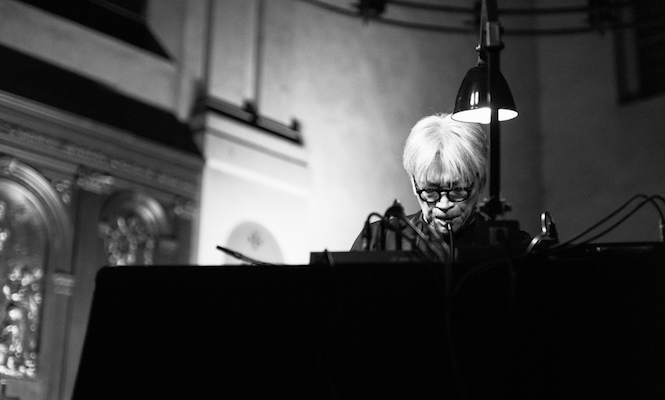 Happy birthday, Mr. Sakamoto.
Celebrating his 65th birthday today (17th January), Ryuichi Sakamoto looks set to release a new album in 2017. The Yellow Magic Orchestra co-founder and experimental electronic music pioneer has set a countdown running on his website, which, as RA reports, could point to the release date of a new record – 29th March in Japan 28th April in the rest of the world.
Read next: The many faces of Ryuichi Sakamoto
The countdown is accompanied by the message "SN/M比50%," with 比 roughly translating as 'ratio'. The record also looks set to be released via Milan records, the soundtrack label that released Sakamoto, Alva Noto and Bryce Dressner's score to Alejandro González Iñárritu's The Revenant last year.
The label also reissued Sakamoto's soundtrack to the David Bowie-starring film Merry Christmas, Mr. Lawrence in 2016. Both scores made our pick of the year's best.
As with most of Milan Records' releases, we expect this to also be available on vinyl.
In 2015, The Vinyl Factory released a superb live album of Sakamoto's St John Session collaboration with Taylor Deupree, which you can order here.