Published on
July 23, 2018
Category
News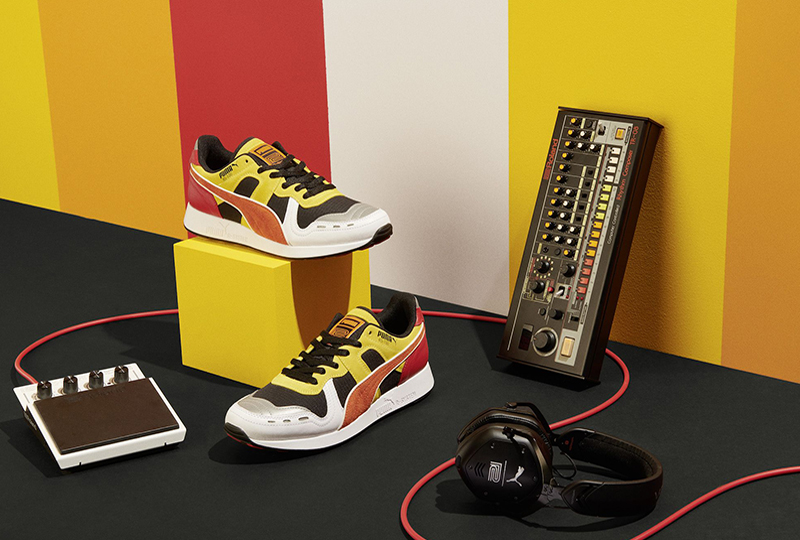 Kick Drum (machine).
Iconic Japanese company Roland has once again teamed up with German sportswear brand Puma for a sneaker inspired by Roland's 808 drum machine.
Having rebooted its Running System line earlier this year with a shoe called the RS-0 Roland that was inspired by the legendary drum machine, Puma has announced a second, gear-inspired shoe called the RS-100 Roland.
Whilst the RS-0 is "a complete reboot of PUMA's classic '80s R-System line of running sneakers," the RS-100 "retains a more retro look, but decked in modern materials."
Both shoes will be released globally on 808 day, the 8th of August.