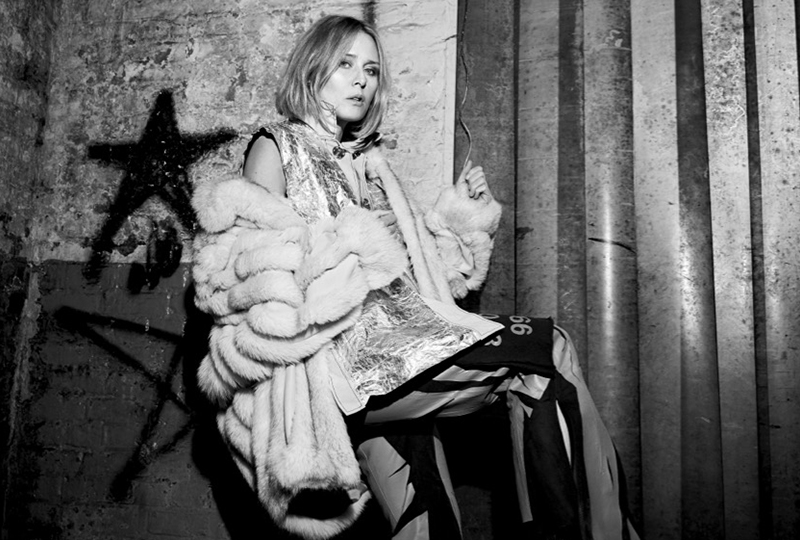 Published on
May 18, 2018
Category
Music Videos
"We made a rave with a purpose."
Earlier this month Róisín Murphy announced her latest project, a series of four 12″s produced by Maurice Fulton and released through The Vinyl Factory. Today, Murphy has released the first video from the project, a hedonistic visual accompaniment to the first single, 'All My Dreams'.
Read more: Róisín Murphy collaborates with house pioneer Maurice Fulton on new 4×12″ series
Filmed at London's The Store X at 180 The Strand as part of a two-day residency, Murphy called on "dancers, choreographers, actors, dreamers" to collaborate with her on a series of videos – directed by Murphy herself – that will span the whole project.
"We made a rave with a purpose," Murphy says. "In the run-up I had made several funny little adverts asking people to come and join us. A sort of 'shout going out' across my social media platforms, I was astonished by the response."
"I have just begun an intense editing process. Incredible people came to the shoot and gave it their all for two days solid, total dedication. A most humbling experience and one of the best of my entire creative life, regardless of the outcome."
'All My Dreams' is available now on 12″ from The Vinyl Factory store together with B-side 'Innocence'. You can also stream the single on Spotify or buy it digitally from iTunes. Look out for the rest of the 12″s over the next few months.
Photo by Nicole Nodland.