Published on
October 9, 2018
Category
News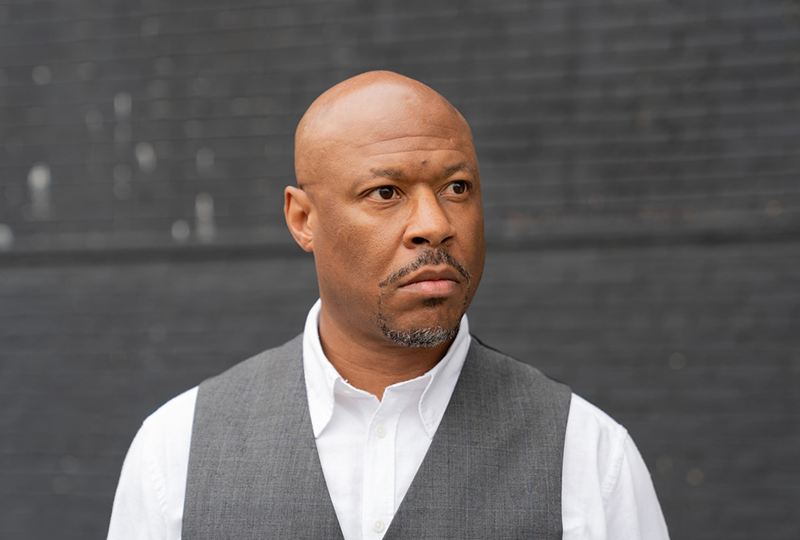 Featuring four new offerings from Hood.
Underground Resistance founding member Robert Hood is curating the latest edition of !K7's DJ-Kicks series, out this November on double vinyl.
The 22-track mix includes new reworks and tracks by Hood, with eight of these tracks included on the 2×12″ sampler.
Pre-order a copy of the album here ahead of its 16th November release, listen to Truncate's 'Terminal 5' and check out the mix and vinyl track lists below.
Mix Tracklist
1. Connected (Intro)
2. Robert Hood – Focus (DJ-Kicks)
3. Truncate – Terminal 5
4. Slam – Remain
5. Robert Hood – Clocks
6. Marcel Fengler – Thwack
7. Mark Broom – King (Gary Beck Remix)
8. Robert Hood – Greytype I
9. Robert Hood – Mirror Man
10. Stare5 – We Will Not
11. Gary Beck – Video Siren
12. Mark Reeve – Dice
13. Robert Hood – Bond Solid
Robert Hood – Solid Thought
Robert Hood – The Bond We Formed
14. Landside – Signs of Change (Robert Hood Remix)
15. Adrian Hour – Make You Feel Good
16. Ben Long & Tom Hades – The Knight Rider
17. Clouds – Chained to A Dead Camel
18. Hans Bouffmyere & Kyle Geiger – Inwards
19. Robert Hood – Machineform
Robert Hood – Red Machine
Robert Hood – Form
20. Robert Hood – Hall of Mirrors
21. Oliver Deutschmann – Confuzed
22. Matrixxman – Protocol
2×12″ Tracklist
Side A
A1. Robert Hood – Focus (DJ-Kicks)
A2. Truncate – Terminal 5
Side B
B1. Slam – Remain
B2. Stare5 – We Will Not
Side C
C1. Gary Beck – Video Siren
C2. Mark Reeve – Dice
Side D
D1. Landside – Signs of Change (Robert Hood Remix)
D2. Ben Long – The Knight Rider