Published on
September 1, 2016
Category
News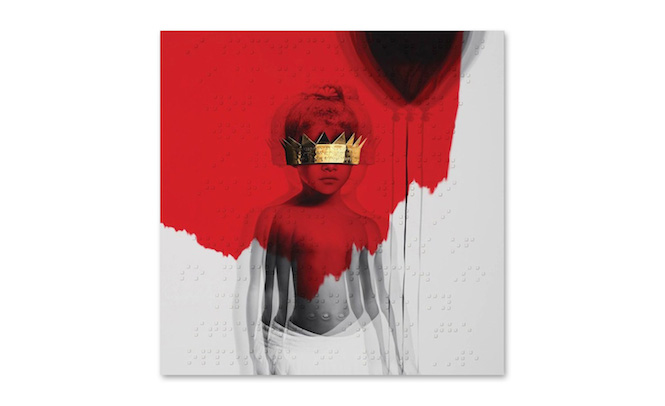 9 months late but with all the trimmings.
Released at the start of this year, Rihanna's eight studio album Anti will finally receive an official vinyl this month, Modern Vinyl reports.
The album was initially a Tidal exclusive before being released across streaming platforms, digital download and CD. In March, a bootleg on red and yellow vinyl surfaced from an unknown German label.
This official one is a double LP set with ambitious packaging – including a six-panel 3 pocket jacket and five lithos – that we hope will bring the brilliant cover art to life.
On top of the hit single 'Work', starring Drake, Anti has a cover of Tame Impala's 'New Person, Same Old Mistakes' and a collaboration with SZA.
Due on 30 September, pre-order Anti on vinyl here.
Update: Post amended 5th September 2016