Published on
June 14, 2021
Category
News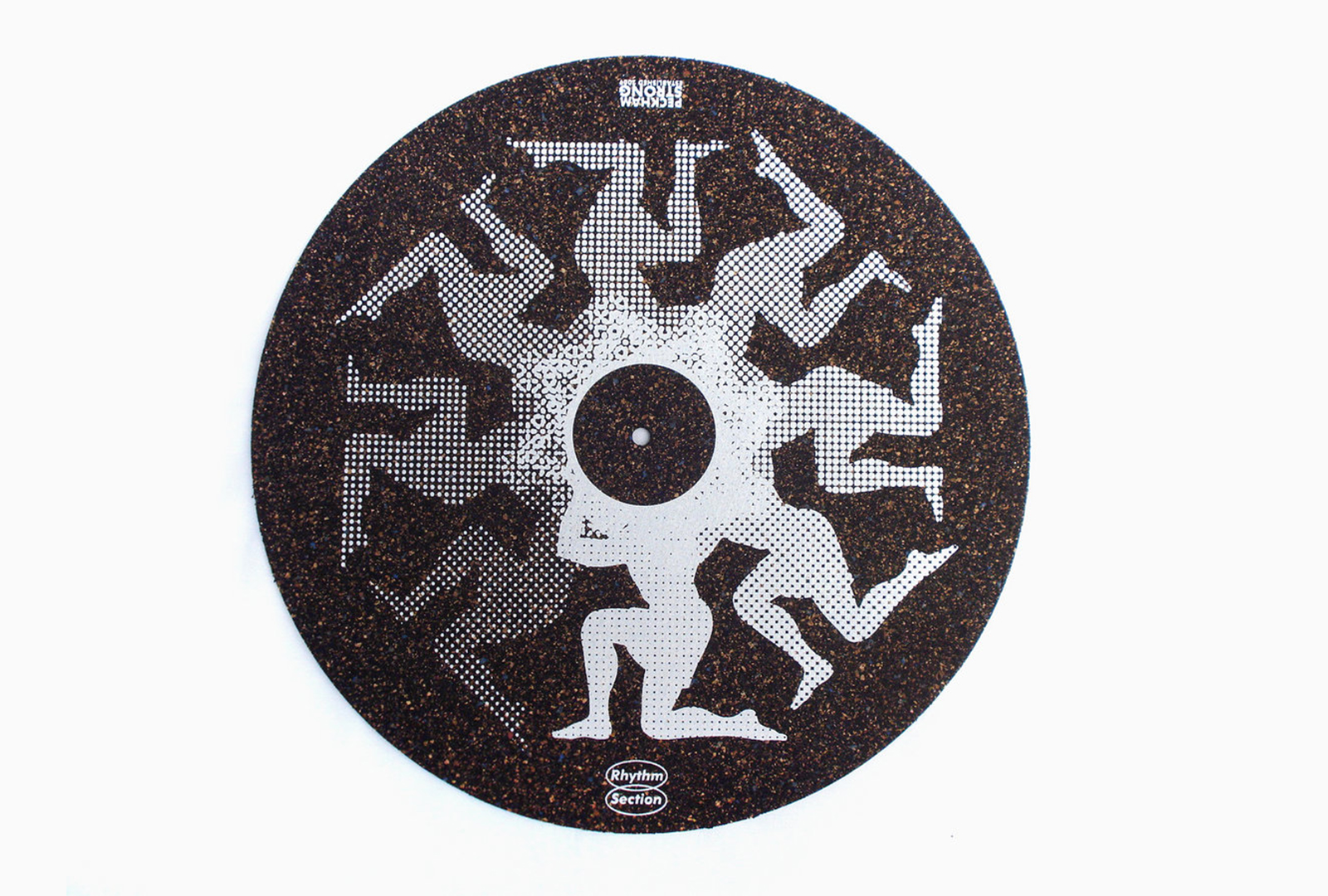 "This product represents one of the cheapest ways to get the most out of your turntables, without taking out a bank loan."
London's Rhythm Section has released a new, limited edition 'audiophile slipmat' – created from cork and rubber composite.
"With this product we wanted to dip our toes into the audiophile world," shares RS. "This product represents one of the cheapest ways to get the most out of your turntables, without taking out a bank loan."
"In the future, we hope to offer more audiophile gear to help you on your quest for the perfect sound."
Composed of two natural materials – antistatic cork and rubber granules, the slipmats certified sustainable by Portuguese Forest Management, with a diameter of 29.5 cm, thickness of 3.0mm, and weight of 155g.
Via constrained layer-dampening, during vibration distortion the mat flexes to minimise these elements and decrease audio interference.
Head here for more info.