Published on
July 31, 2023
Category
News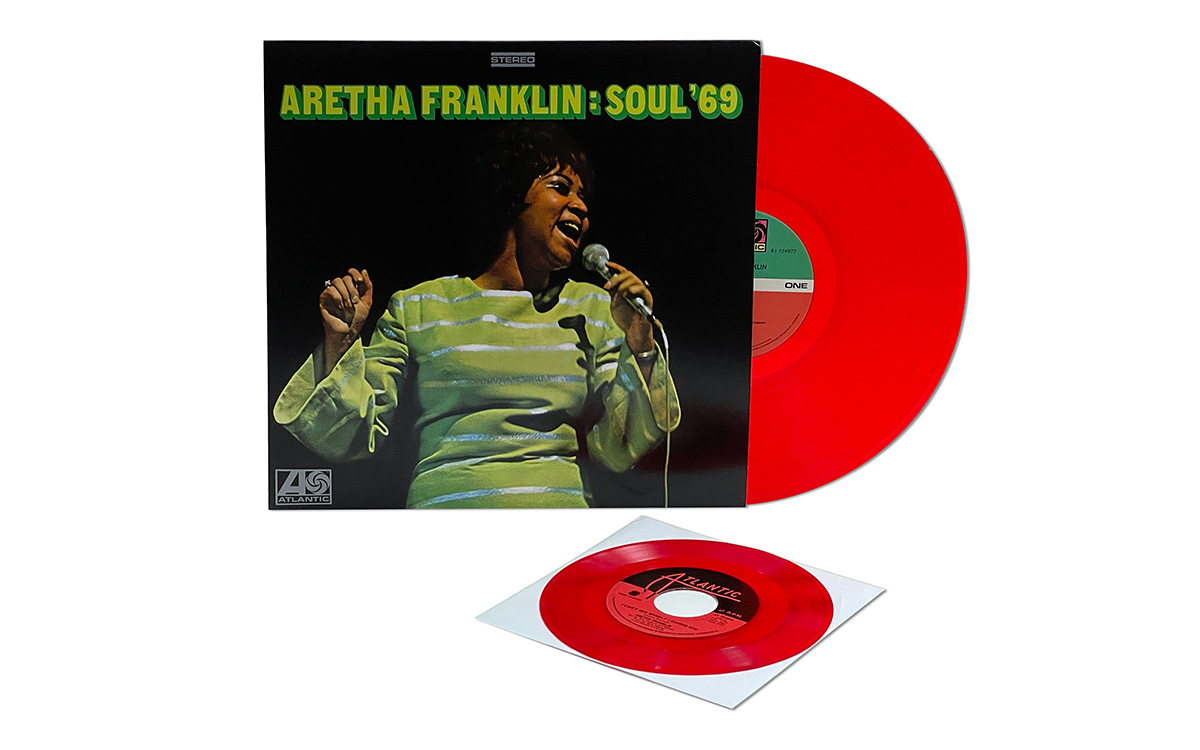 Featuring Aretha Franklin, The Doors, B-52's and more.
To celebrate their 45th anniversary, Rhino Records are launching 'Rhino Red', a series of limited-edition reissues.
The series will include classic albums from the 60s, 70s and 80s that feature in Rhino's music archive. Each release will be pressed on Rhino Red vinyl and come with a bonus 7″ single.
Rhino are kicking off the series with releases from Aretha Franklin, Otis Redding, The Doors and Love, with additional reissues planned throughout August and September with B-52's, Ramones, Doobie Brothers and more.
"What better way to honour Rhino's 45th anniversary than with a series of limited-edition 'Rhino Red' vinyl and 45s that spotlights our rich legacy of artists over the decades and highlights our continuing commitment to delivering unique releases for audiophiles," said Mark Pinkus, President of Rhino.
The Rhino Red series is available to purchase as a bundle here, or separately here.
Upcoming releases:
Available now
Aretha Franklin – Soul '69 (with bonus 7″)
Otis Redding – Love Man (with Promo EP)
The Doors – Golden Album (with bonus 7″)
Love – Da Capo (with bonus 7″)
Available August 25
Doobie Brothers – Minute By Minute (with bonus 7″)
Ramones – Ramones (with bonus 7″)
Todd Rundgren – Runt (with bonus 7″)
Chicago – Chicago (with bonus 7″)
Available September 22
Foreigner – Agent Pro (with bonus 7″)
B-52's – Bouncing Off The Satellites (with bonus 7″)
Zapp – Zapp (with bonus 7″)
Starship – Knee Deep In The Hoopla (with bonus 7″)