Published on
April 16, 2018
Category
News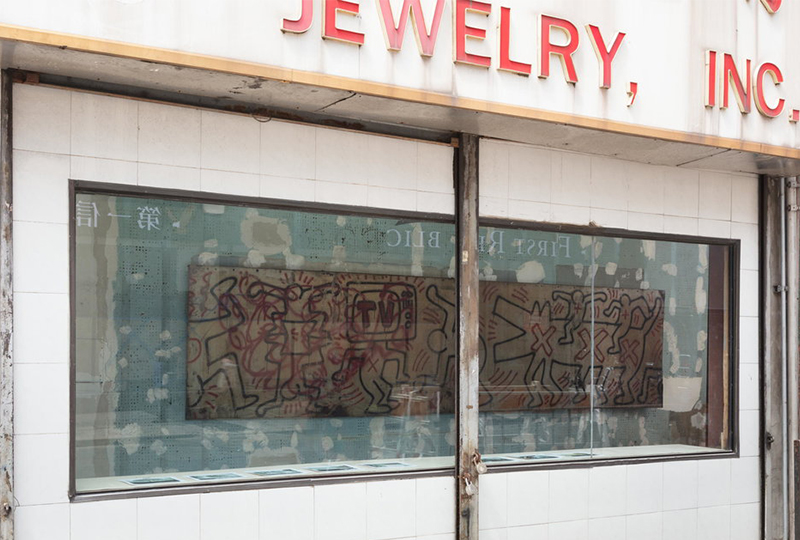 Featuring his iconic breakdancers.
Two panels from a mural that artist Keith Haring painted during the eighties have been installed in a Chinatown storefront, reports Its Nice That.
Read more: Turntable Lab releases limited edition Keith Haring t-shirts and slip-mats
Haring originally created the 30 panelled, 300 foot mural along the FDR highway in 1984.
The artwork features Haring's famous dancing figures, barking dogs, and TV set heads.
"In keeping with Haring's desire to make art available to everyone, rather than in a gallery, we are presenting two of these steel panels that once lined the FDR Drive in a storefront in Chinatown, a neighbourhood Haring frequented from his nearby studio on Broadway." shares 99 Cents Fine Art.
Untitled (FDR NY) #3 & #4 will be on display through the 30th April at 99 Cents Fine Art's temporary location at 167 Canal Street. Head here for more info.
(Keith Haring mural photographs by Eric Kroll. // Grace Jones photographs by Robert Mapplethorpe.)