Published on
August 21, 2017
Category
News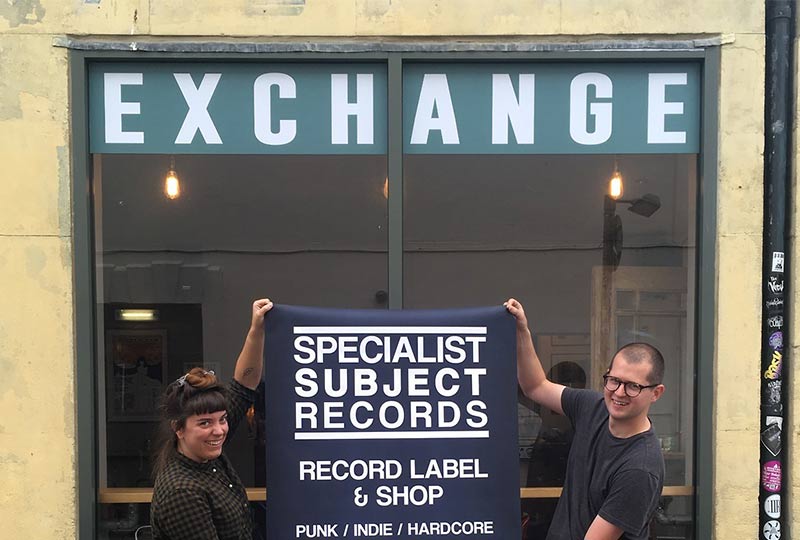 Focussed on punk, indie and hardcore.
Specialist Subject Records, previously based in Exeter, is opening a record store inside the first floor of The Exchange this weekend.
"(It will be) run as will be ran as a proper punk / hardcore / indie / 'guitar music' record shop as well as somewhere for us to carry out the day to day label stuff," says Specialist Subject Records.
The opening follows news earlier in month that Rise Music store will be turned into a Rough Trade at the end of the summer.
The store is hosting an opening party Saturday 26th August with live performances from WOAHNOWS, Austeros (solo) and special guests to celebrate their launch.
Head here for more info.