Published on
September 11, 2018
Category
News
"Constructed from 34 trashed decks."
Sustainable design company Focused has unveiled a new record stand called the DecKube made out of recycled skateboards.
Read more: Alternative ways to store your records
The DecKube is the latest in Focused's Rip&Recycle product range, which repurposes damaged skateboarding decks and transforms them into furniture.
According to the company, "it is based on the belief that no matter how old a skateboard deck is, the seven veneers of that deck are still full of life and should not be lost. Together with skateshops and parks we collect old skateboards and skateboard waste and give it a new destination."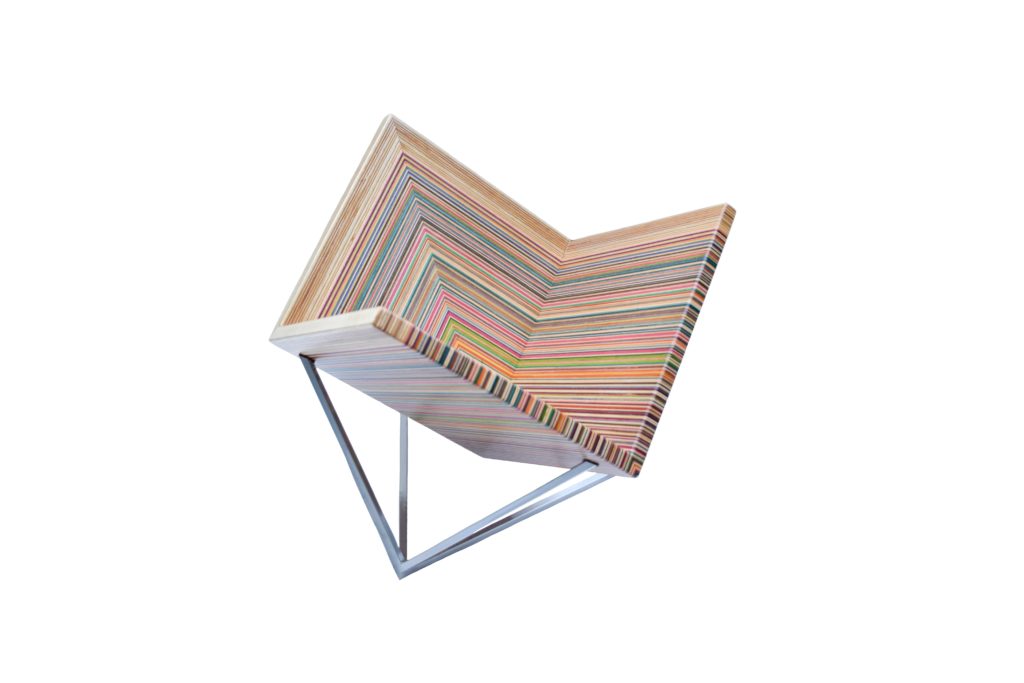 Each uniquely crafted DecKube is made from 34 Canadian sevenply maple wood skateboards, with a stainless steel frame.
DecKube can hold up to 70 LPs, measures 50x50x40cm, and retails for €1,399.
Head here for more info.