Published on
November 22, 2018
Category
News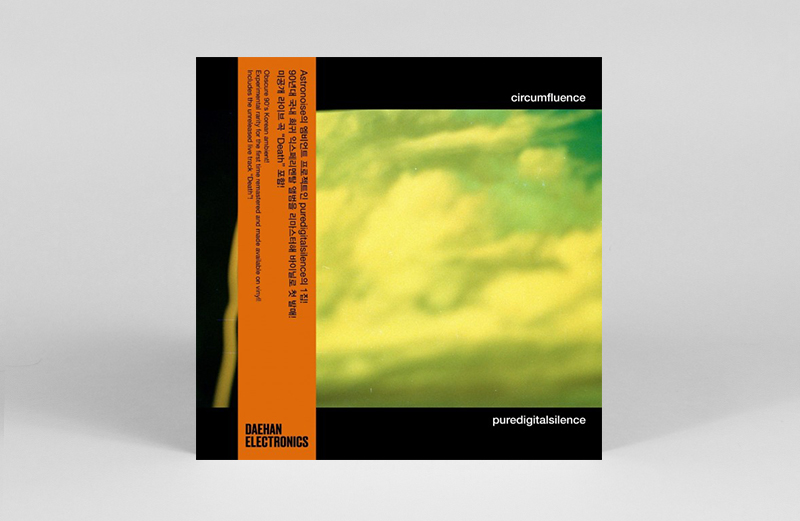 "Some of the most mental, druggy music to ever see life in the country."
A little-known 1998 record by Seoul group Puredigitalsilence, called Circumfluence, is being released on vinyl for the first time, via Daehan Electronics this December.
Puredigitalsilence formed in Seoul's Hongdae area, initially taking inspiration from bands like My Bloody Valentine and Spaceman 3, before merging into experimental, drone and ambient sounds.
Originally available on a 1000-copy run as a CD-only release, Circumfluence's 7-tracks range from the cacophonous exultations of opener 'Oceanview' to the moody wind tunnel echoes of 'Almost there' to the catchily serene hook of 'Image Eidétique feat. Daytripper'.
The album has been remastered for this first vinyl release on 2xLP, and marks the third reissue by new imprint Daehan Electronics, a label self-described as "dedicated to tracing the history of Korean electronic and experimental music."
Earlier this year, Daehan reissued Kim Byoung Duk's Experiment No. X as well as Dennis Young's Quest.
Pre-order a copy of Circumfluence here and check out the track list below.
Tracklist
1. Oceanview
2. See you through your eyes
3. Almost there
4. Seeweed
5. Image Eidétique feat. Daytripper
6. The thaw
7. Death (live at Ssamzie Space, 2001.3.24)