Published on
April 5, 2013
Category
News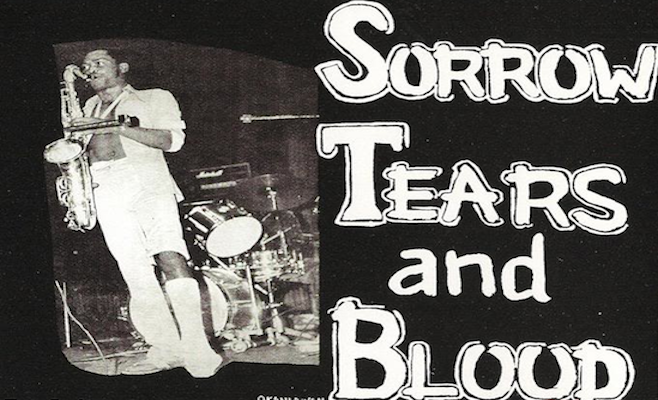 One of the most powerful protest songs ever recorded, Fela Kuti and Afrika 70's "Sorrow Tears and Blood" will be reproduced in extended form following the discovery of a previously discarded six minute instrumental section.
Originally released in 1977 by the Nigerian saxophonist, founder of afrobeat and social activist, "Sorrow Tears and Blood" vocalised the oppression and violence suffered by many political demonstrators at the hands of the police and army. Himself a constant target, "Sorrow Tears and Blood" was one of the first recordings to emerge following the destruction of Fela's own Kalakuta Republic commune, which was seen as a symbol of defiance against the oppressive state.
The 12″ release will include the "title track restored to its original, complete running time, following the recent rediscovery of [a] six-minute instrumental section preceding the entrance of Fela's vocals", accompanied by the rare "Perambulator" which has been unavailable for decades on the B-side. The release has been produced exclusively for Record Store Day 2013, and will be available from participating independent record shops from April 20th.
"Sorrow Tears and Blood" also comes hot on the heels of Knitting Factory Records' Fela Kuti retrospective The Best Of The Black President 2 released earlier this year.
Listen to "Sorrow Tears and Blood" (without the added 6-minute intro) below: