Published on
February 13, 2014
Category
News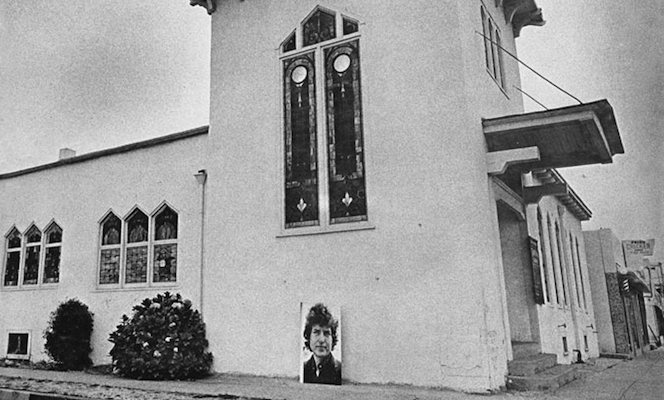 Light In The Attic resurrect The Brothers & Sisters' Dylan's Gospel for first vinyl release since 1969.
A collection of lung-busting cover versions of Bob Dylan's most iconic tracks by Californian gospel choir The Brothers & Sisters is set to be rescued from obscurity by American reissue label Light In The Attic. Recorded over two days in the summer of 1969, Dylan's Gospel re-imagined the likes of "Lay Lady Lay", "All Along The Watchtower", "My Back Pages" and "Just Like A Woman" as rollicking secular hymns for rarified release on Lou Adler's Ode Records.
Masterminded and ultimately produced by the industry figurehead, Dylan's Gospel showcased Adler's vision of a choir comprised of LA's best session singers, whose roots were almost exclusively in church and gospel music. Among the cast of 27 were the likes of Ruby Johnson, Shirley Matthews, Clydie King, Patrice Holloway, Julia Tillman and Edna Wright and although largely unknown at the time, many went on to great success, with Merry Clayton joining Mick Jagger on Rolling Stones' 'Gimme Shelter' and Gloria Jones, who recorded the first version of 'Tainted Love' in 1965.
Speaking about the inspiration for the project in the liner notes, Adler writes: "Listening to Dylan's songs, I felt there was a gospel-like feel to them, both spiritually and lyrically. So those two ideas, to work with these singers and to explore that side of Dylan – came together."
Released on vinyl for the first time since 1969, Dylan's Gospel includes interviews with Lou Adler, Merry Clayton and Edna Wright and is due out on 1st April 2014. Click here for more info. Watch a short film about the release below: