Published on
June 14, 2022
Category
News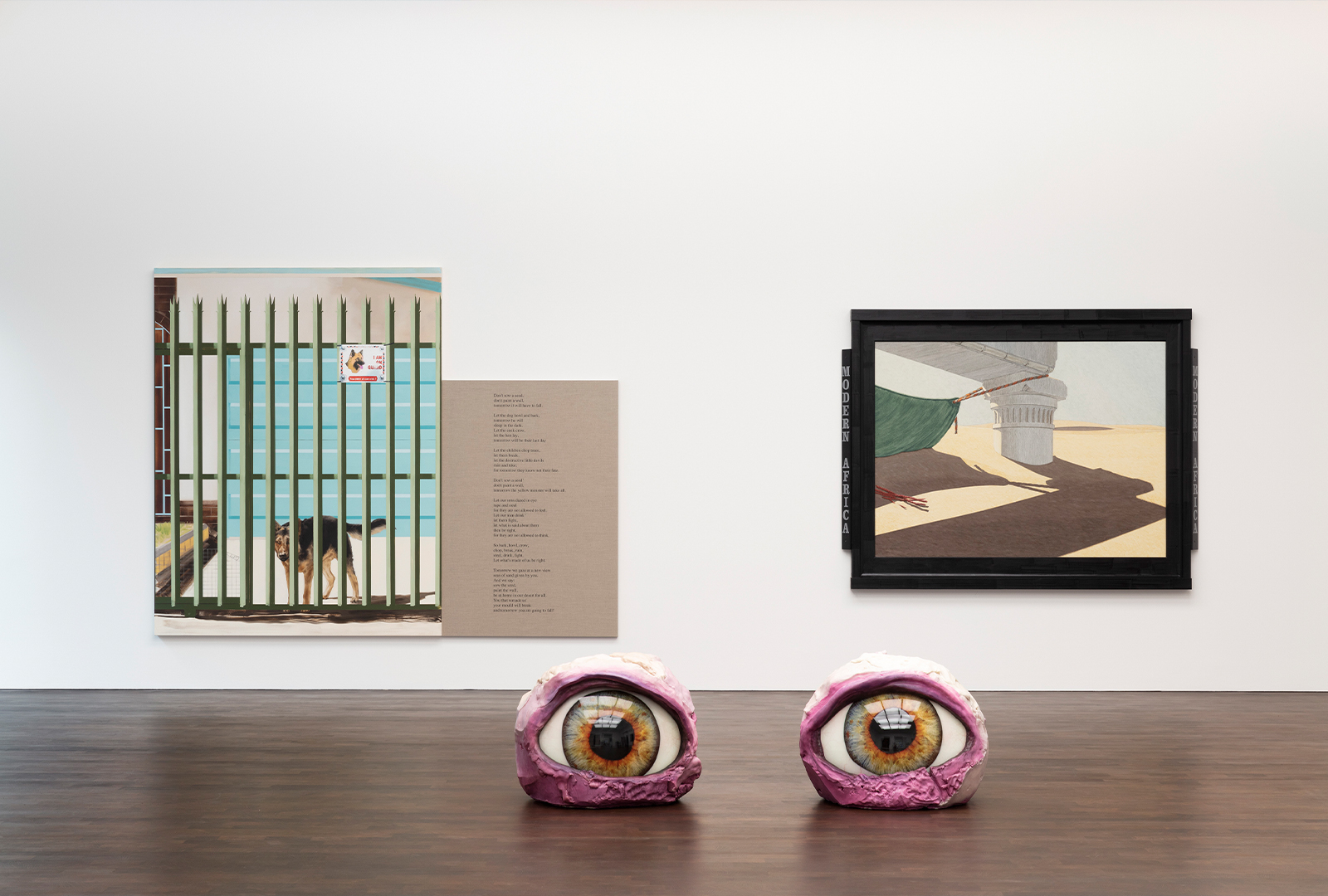 Examining ideas raised by the late Mark Fisher.
Gagosian has opened a new group show, titled Haunted Realism, at its Grosvenor Hill outpost.
The exhibition takes it title from Jacques Derrida's concept of hauntology, which he described in his 1993 book Specters of Marx as the tendency of Marxism to "haunt Western society from beyond the grave."
The idea was also notably explored by Mark Fisher, whose work often touched on ideas of hauntology and lost futures.
As Fisher wrote: "What haunts the digital cul-de-sacs of the twenty-first century is not so much the past as all the lost futures that the twentieth century taught us to anticipate."
Responding to these ideas, Haunted Realism's "specific focus is a sense that the aspirations of modernity are now "lost futures" — perceptible only as ghostlike traces of their original formulations."
The group show brings together the work of over 30 artists, including Urs Fischer, Andreas Gursky, Ewa Juszkiewicz, Mike Kelley, Nam June Paik, Rammellzee, Gerhard Richter, Ed Ruscha, Jenny Saville and Rachel Whiteread.
Haunted Realism will run at Gagosian Grosvenor Hill until the 26th August.
Head to the Gagosian site for more info and opening times.
---
Image credit: Haunted Realism, installation view, 2022, © Urs Fischer; © Meleko Mokgosi; © Neil Jenney, Photo: Lucy Dawkins; Jim Shaw, The Birth of Melpomene, 2022, Acrylic and oil on muslin and mixed media, 60 x 60 x 10 3/4 in; Tetsuya Ishida, Untitled , 2003, Acrylic and oil on canvas, 35 13/16 x 28 5/8 in; Ed Ruscha;  Spied Upon Scene, 2019, Acrylic on museum board, 40 1/8 x 60 in; Adam McEwen, Untitled, 2020, Flashe and spray paint on paper, 11 1/4 x 15 3/4 in; Chris Burden, Project for Warsaw Ujazdowski Castle (Capitalism and Communism), 1992, Ink on paper, 8 x 11 in.