Published on
October 4, 2017
Category
News
Including an intro from Thom Yorke and loads of Kid A 'angry bear' swag.
Radiohead "art director" Stanley Donwood has curated a special box set, to coincide with his editorial takeover of Monster Children magazine's latest issue.
Read next: The 10 most collectable Radiohead vinyl editions
Donwood has been collaborating with the band since 1995, when frontman Thom Yorke asked him to help create the cover art for The Bends.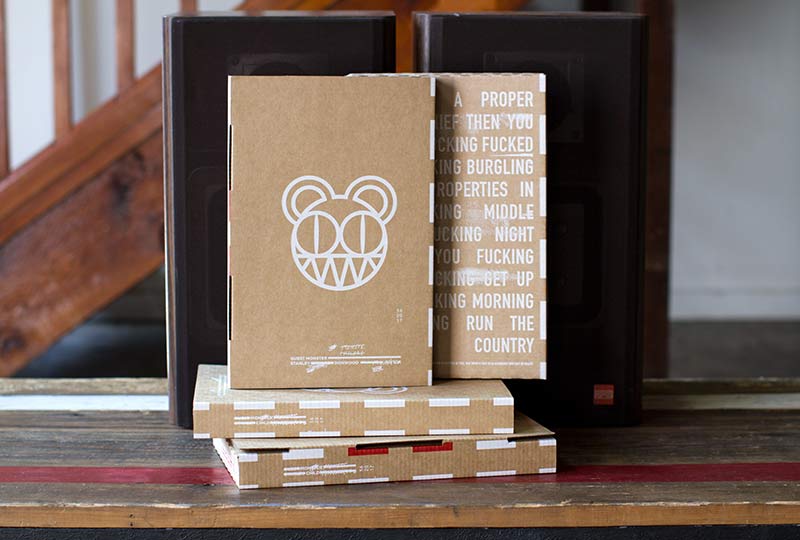 Limited to 500 worldwide, the set includes a copy of Donwood's issue of Monster Children, which contains a special Radiohead: The Album Covers feature, as well as an interview with the man who created Radiohead's stop-motion animated video for 'Burn the Witch'.
The package also includes a 7" Holloway vinyl record of a field recording from the English countryside, Hollyway book, and items featuring Radiohead's famous Kid A 'angry bear'.
Order a copy here, and watch Donwood unpack the issue and box set below.