Published on
June 13, 2018
Category
News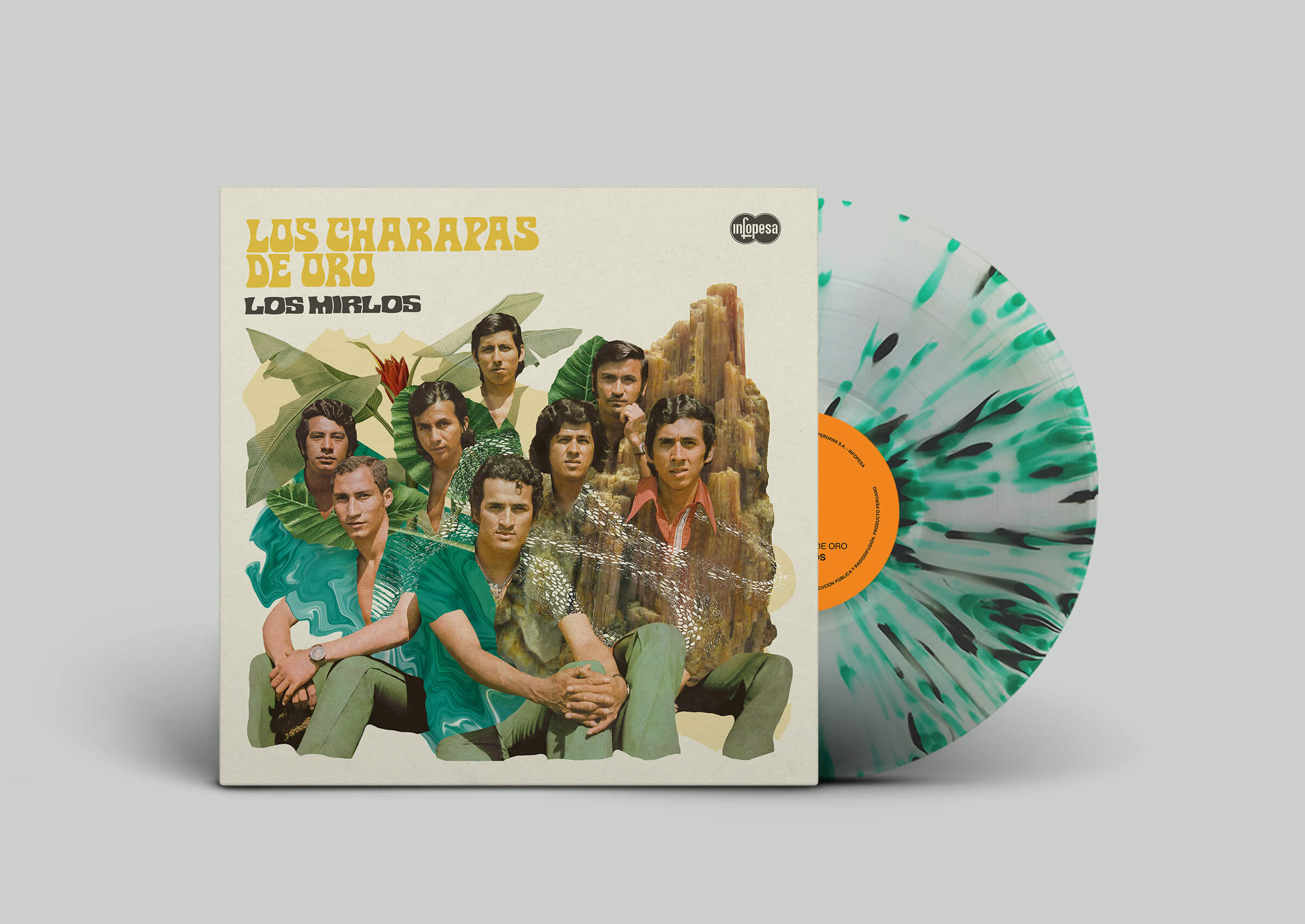 Los Mirlos's Los Charapas de Oro is one of the country's most important records.
Peruvian cumbia legends Los Mirlos will reissue their 1975 classic Los Charapas de Oro via Peru's long-standing record company Infopesa.
Read next: Incredible photos from inside Infopesa's Peruvian vinyl factory in the '70s
Signed by Infopesa in 1972 as the infectious "Cumbia Amazónica" movement was sweeping the country, Los Mirlos went on to cut nine albums with the label. Of these, Los Charapas de Oro was the most popular, pioneering a heady and hypnotic electric guitar driven sound on tracks like 'Sonido Amazónico', 'La Danza del Petrolero', and 'Cabalgando Con Ella', which you can hear below.
One of the most sought after and collected cumbia records, the limited edition vinyl release was remastered from the original analogue tapes at Infopesa's studio by Aldo Montalvo under the direction of Juan Ricardo and Alberto Maraví, who produced and oversaw the original in 1975.
The striking original artwork has been reimagined by Peruvian collage artist Yerko Zlatar and is pressed onto green and black splatter vinyl. Click here for info and to purchase a copy.
For more psychedelic cumbia, check out our list of 20 incredible cumbia records here.