Published on
April 2, 2018
Category
Features
A beginner's guide to the quintessential Latin American dance music.
Cumbia passed from being the sound of campesinos (farm workers) on Colombia's Caribbean coast to becoming one of the most popular rhythms ever to come out of Latin America. With its simple driving rhythm and 'chick-chicka-chick-chicka-chick' percussive heartbeat, it has shown itself to be a style that simply loves to travel.
With a truly Latin American DNA made up of indigenous, African and European ancestry, it was originally played by accordion or flute with drum backing to get people dancing on the coast (something it still does), but it saw its popularity blossom as it moved to the ballrooms of the cooler cities of Colombia's interior where it refashioned itself as a big band style with hints of mambo and jazz.
This style would travel the world in the '50s and '60s as its transformation continued, gaining many new fans along the way. As the '70s arrived though it changed again, slimming down to being played by smaller combos with electric guitar and keyboard at the fore, with Mexico, Peru and Argentina all picking up their own variations of cumbia along the way. These days, its success continues with new electronic-based cumbias being made by producers all over the world, and even a few Western pop, rock and Americana bands – like Franz Ferdinand, Calexico and Giant Sand – having a go.
This list is a primer to some of the amazing cumbia LPs that have been made over the years, focusing on Colombia as the heartland of the style, but with a handful of foreign takes showing its remarkable journey.
---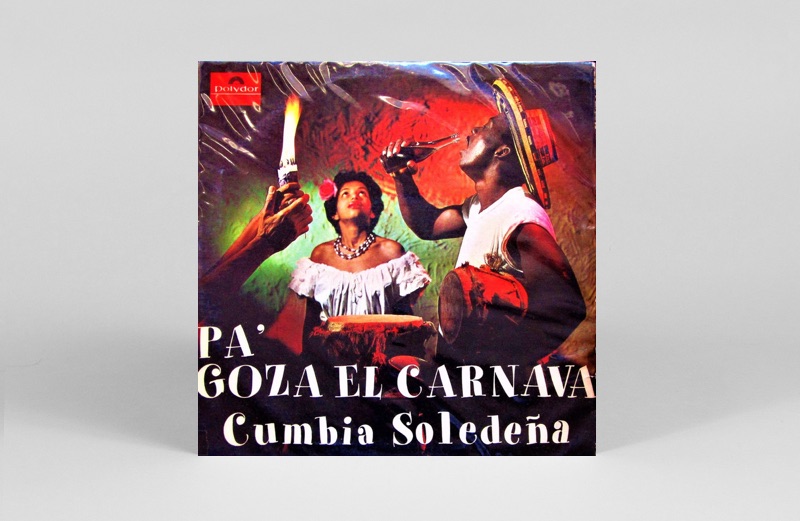 Cumbia Soledeña
Pa' Gozá el Carnavá
(Polydor, 1964)
For those who want to go back to the source of cumbia then this is your starting point. Led by master flautist Pedro 'Ramayá' Beltrán, this is simply recorded with the reedy caña de millo flute playing the main melody as a bass drum hits the beat, and hand drums, along with the odd vocal outburst from the musicians, encourage everyone to get up and dance. This music is still hugely popular at carnival time and it's easy to see why. It may be straightforward in its construction, but on tracks like 'El Garabato' and 'Cumbia Cineaguera', it's hard to not be moved by that rhythm.
---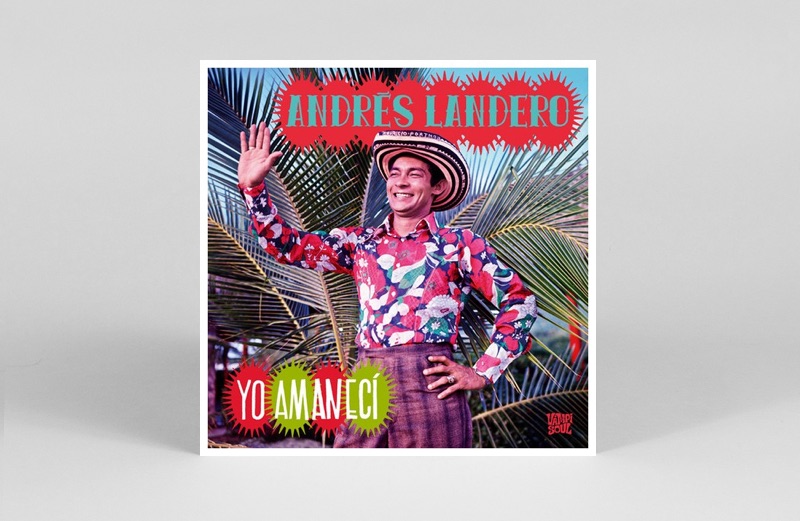 Andrés Landero
Yo Amanecí
(Vampi Soul, 2016)
Andrés Landero offered the other major variant of traditional cumbia that you will hear these days, though with accordion instead of flute. His songs, about the harvest season, local characters and daily life for many on the coast, have seen him rightly lauded as a master of folk music. There are a slew of great Landero records out there – he made very few bad records – but this recent compilation, featuring a wide variety of tracks, does a fine job of bringing them together, especially on killer cumbias like 'Perdí Las Abarcas' and 'Mi Machete'. No wonder Joe Strummer was such a fan.
---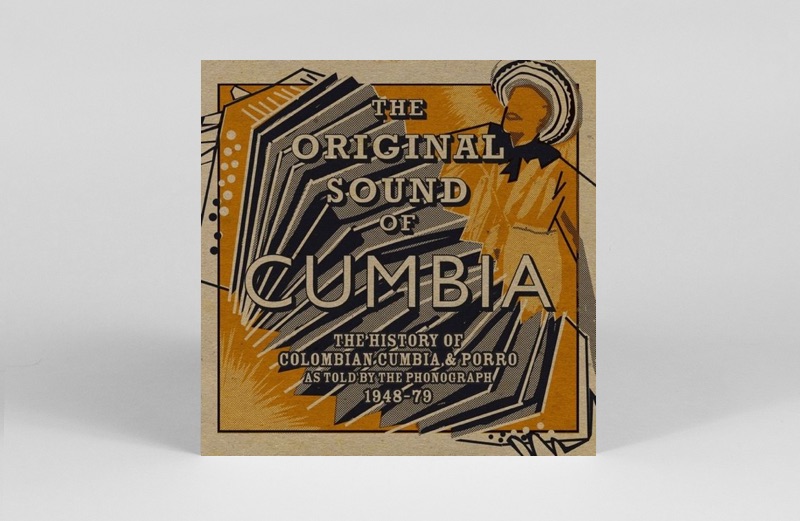 Various Artists
The Original Sound of Cumbia
(Soundway, 2011)
There have been many cumbia compilations over the years – with World Circuit's Cumbia Cumbia series doing a fine job of collecting together some of the most popular cumbia tracks out there – but this collection put together by British producer Will 'Quantic' Holland is a fine way of getting into some of the lesser known tracks. Holland spent a number of years living in Colombia where he worked with local musicians and released albums with Ondatropica as well as variations of his Quantic moniker. In the process he became a fine accordion player and something of an authority on Colombian vinyl. This record brings together some of his most impressive discoveries with cumbias dating back to the '40s and '50s. I dare you to not be moved by such rare delights as 'Judith' by Lucho Perez.
---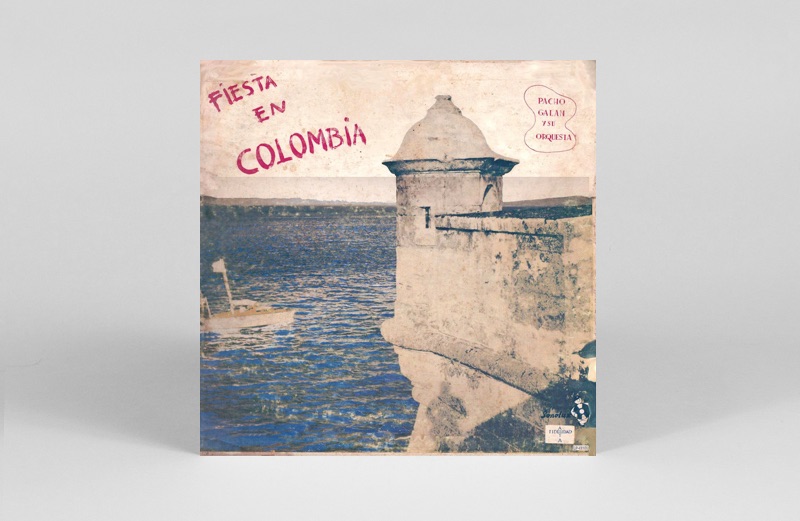 Pacho Galán y Su Orquesta
Fiesta En Colombia
(Sonolux, 1956)
With mambo, tango and boleros getting ever popular, the visionary composer Pacho Galán came up with a unique idea of combining the jovial spirit and beat of cumbia with the swing of Colombian merengue (a style that blossomed in parallel with the better-known merengue of the Dominican Republic). He called the resulting style merecumbe and it became a huge success in Colombia where its jazzy arrangements and danceable melodies were perfect for the dance halls and radio. Fiesta En Colombia was his debut and it still sounds great with signature merecumbe standard 'Ay Cosita Linda' opening proceedings. Though largely instrumental and heading towards jazz, the vocal hollers that interject the music, as well as the percussion and clarinet breaks throughout, give the music real edge and make sure it doesn't leave cumbia too far behind.
---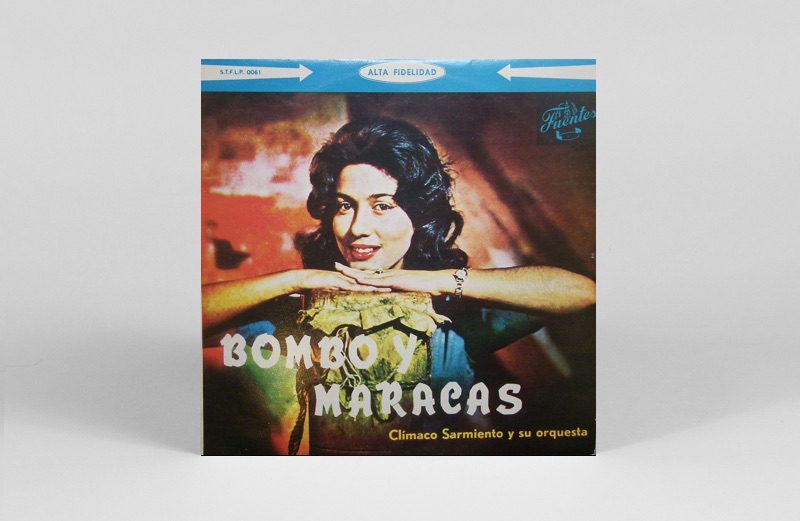 Clímaco Sarmiento y Su Orquesta
Bombo y Maracas
(Discos Fuentes, 1961)
One of the biggest changes that took place between folkloric cumbia and its new incarnations was the use of the bass to give the rhythm extra depth, and this can be heard loud and clear on this album from Clímaco Sarmiento with double bass giving extra drive to some infectious tropical grooves with 'La Pata y El Pato' and 'Cumbia Sabrosa' the two top-notch cumbias on this one.
---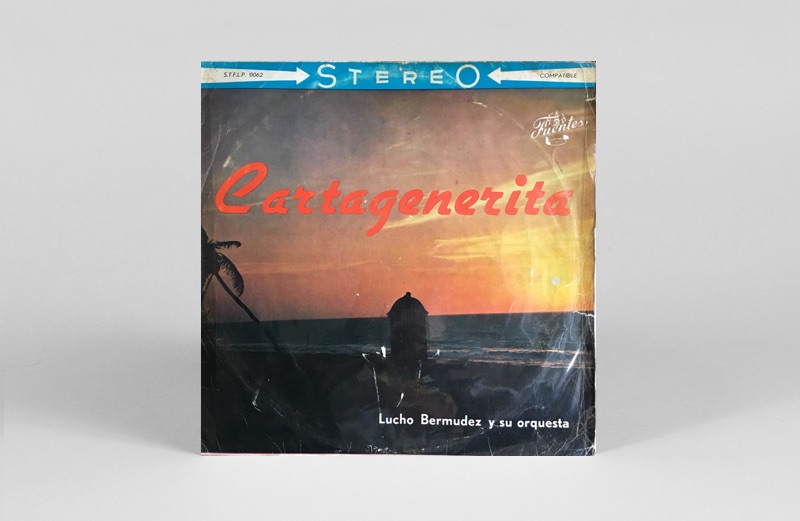 Lucho Bermúdez y Su Orquesta
Cartagenerita
(Discos Fuentes, 1961)
Bermúdez is rightly credited as one of cumbia's biggest names, however his reputation has taken something of a bashing over the years. When he moved his orchestra from the coast to Bogotá many of his musicians left as they found the city too cold and Bermúdez recruited many lighter-skinned locals in their place. This resulted in accusations that he was 'whitening' cumbia. Whatever your take on it, what's undoubted is that tracks like 'Gaita de Los Flores' are pure fire.
---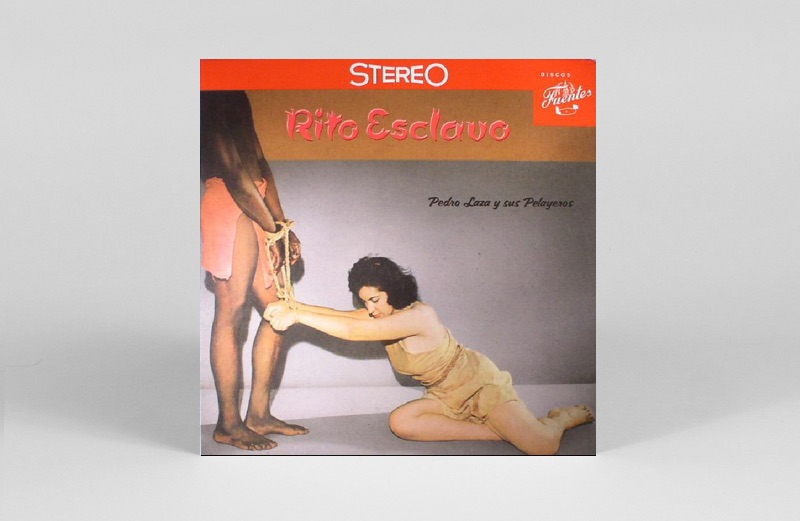 Pedro Laza y sus Pelayeros
Rito Esclavo
(Discos Fuentes, 1961)
Though Pedro Laza was credited as the figurehead behind this great cumbia group it was actually Toño Fuentes, the owner of important cumbia label Discos Fuentes, who arranged all the songs here. The style is similar to Pacho Galán and Climaco Sarmiento with brass-heavy cumbias (known as porros) that at times mimic some of the techniques found in big bands of the US. 'Lindo Magdalena' is the standout track on this largely instrumental album.
---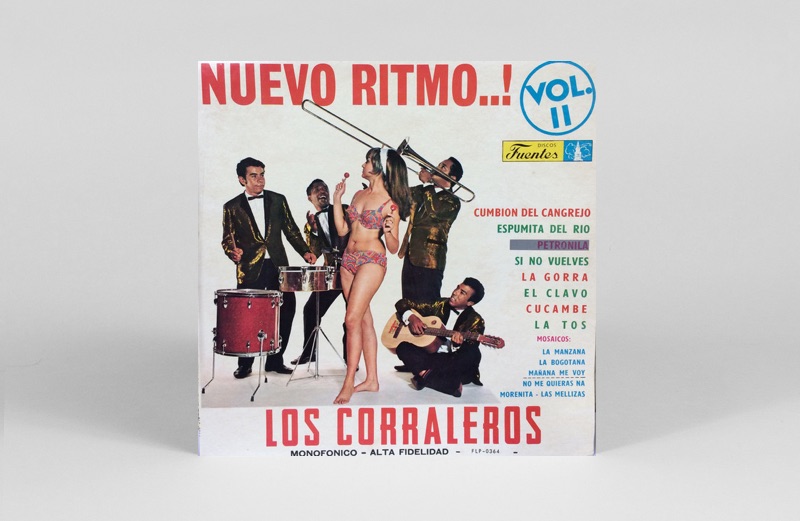 Los Corraleros de Majagual
Volumen 2
(Discos Fuentes, 1962)
There is no way of over-stating the importance of Los Corraleros de Majagual for the transformation of cumbia from simple folk music to a wider audience. Their innovative line-up which included two accordions and brass instruments, as well as their fondness for mixing up styles, made them a potent group whose tracks are still regularly used on the Caribbean coast to inject life into any party. With a regularly changing personnel that has included some of the masters of Colombian folk music, Los Corraleros produced a ridiculous amount of records but this one which includes cumbias, porros and even a fast-paced Afro-Colombian inspired number, 'Palenque Candela', is wall-to-wall classics.
---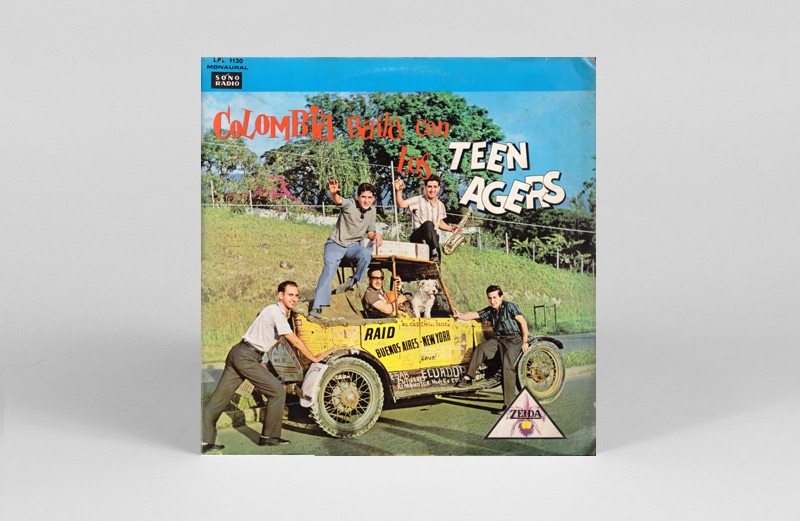 Los Teen Agers
Colombia Baila con Los Teen Agers
(Sono Radio, 1963)
With rock 'n' roll and youth music gaining traction all over the globe, the switch from orchestra to a slimmer band format including saxophone, guitar, bass, drums and organ seemed inevitable for cumbia too, and Los Teen Agers were one of the first groups to make the leap, switching from the foxtrot and mambo of their early albums to cumbia by the time the '60s hit. On tracks like 'Playerito' and 'La Cascerita' it's clear that cumbia is heading to a new place again, somewhere a little heavier with touches like the Solovox organ adding that slight psych edge.
---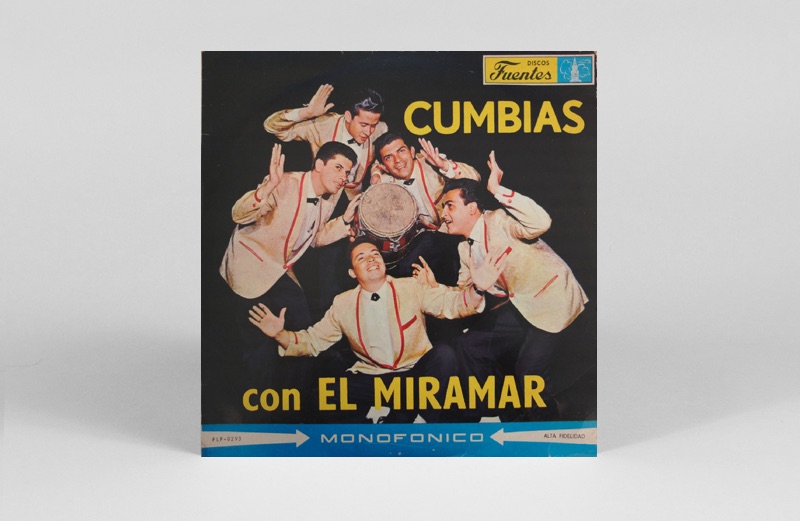 Conjunto Miramar
Cumbias Con El Miramar
(Discos Fuentes, 1965)
Soon they would get taken by the salsa bug (and change their name to Sexteto Miramar) but for a few albums Miramar put out some damn fine cumbias, with their arsenal of instruments alternating between accordion, piano, clarinet, sax and guitar for one of the most diverse sounds of any of the albums listed here. This one ends with a fine medley of a laidback cumbia that breaks off into a fierce couple of charangas, showing the group's astounding versatility.
---
Various Artists
Cumbias Cumbias Cumbias
(Discos Fuentes, 1966)
Discos Fuentes was undoubtedly the most important record label for cumbia, releasing albums by Pedro Laza, Andrés Landero, Los Corraleros de Majagual, Lucho Bermudez and so many of the other artists listed here. With such a strong roster and a fine business sense, they were masters of putting out compilations featuring their artists – normally featuring scantily-clad women on the covers. This one, which collects together 14 cumbias, is a great primer for listening to a mix of popular and less popular cumbia artists, with Los Cumbiamberos De Pacheco's 'Santo Domingo' and its easy-going Caribbean vibe a personal favourite.
---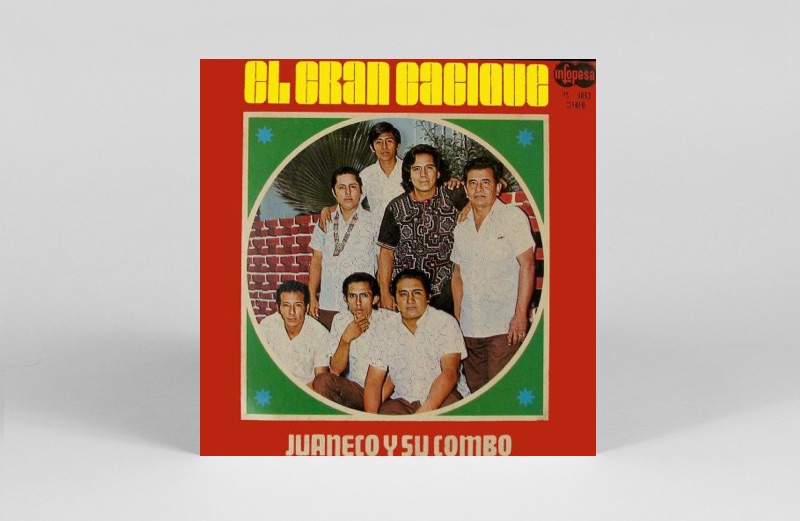 Juaneco Y Su Combo
El Gran Cacique
(Infopesa, 1972)
With Colombian musicians travelling all over the world, cumbia soon became known all over Latin America, but it was in Peru where the style took on a whole new life. Instead of playing the lead melody on accordion, flute or a brass instrument the Peruvians used electric guitar. The result was a new psychedelic incarnation of the rhythm with hypnotic guitar riffs and clattering percussion. It was bands from the Amazon who started the craze, such as Los Mirlos, Los Wembler's de Iquitos and Juaneco y su Combo, whose El Gran Cacique features great instrumentals such as their version of the Latin standard 'Mujer Hilandera' and 'Vacilando con Ayahuasca', a track alluding to the psychedelic properties of ayahuasca, complete with female vocals imitating the ritual.
---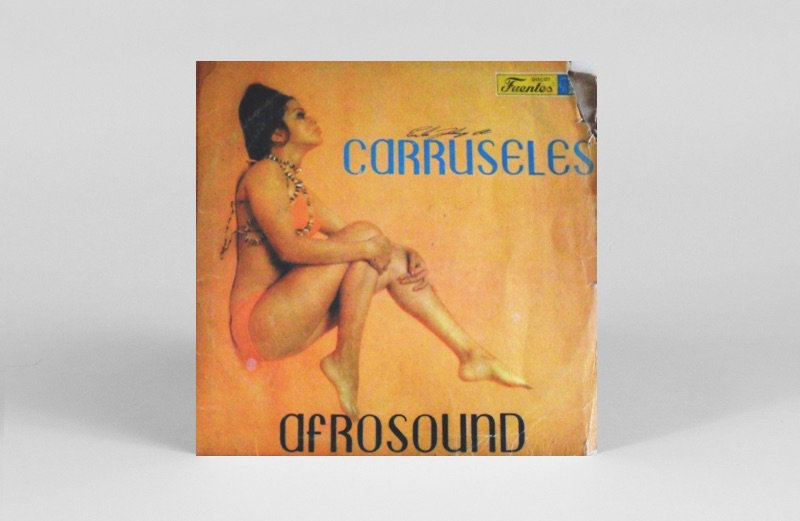 Afrosound
Carruseles
(Discos Fuentes, 1974)
When the Colombians heard what Peru was doing with cumbia they wanted their own slice of the pie and started their own guitar-led groups. Afrosound were one of the finest. Led by genius arranger Fruko they also offered real variety in their sound tackling tough-as-nails afro-funk ('Zaire Pop') and Cuban pregón (on the incredible 'Carruseles') as well as gnarly cumbias like 'Ponchito De Colores' on this one.
---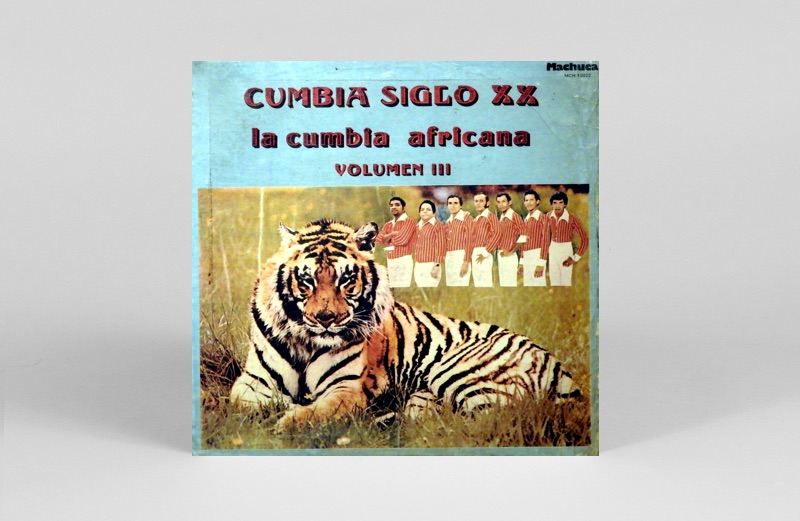 Cumbia Siglo XX
La Cumbia Africana Volumen III
(Machuca, 1976)
It's not easy getting hold of any of the records made by Cumbia Siglo XX in the '70s but it's well worth the effort. The craze for African vinyl imports had already begun in the '60s in port cities like Barranquilla and Cartagena, and was reaching fever pitch in the '70s, with soundsystem owners paying top dollar for exclusive African records. This in turn was influencing local bands like Cumbia Siglo XX. On classic tracks such as 'Los Esqueletos' and 'Naga Pedale' here they gave cumbia a harder, more driving beat, with vocals influenced by the African records they were hearing.
---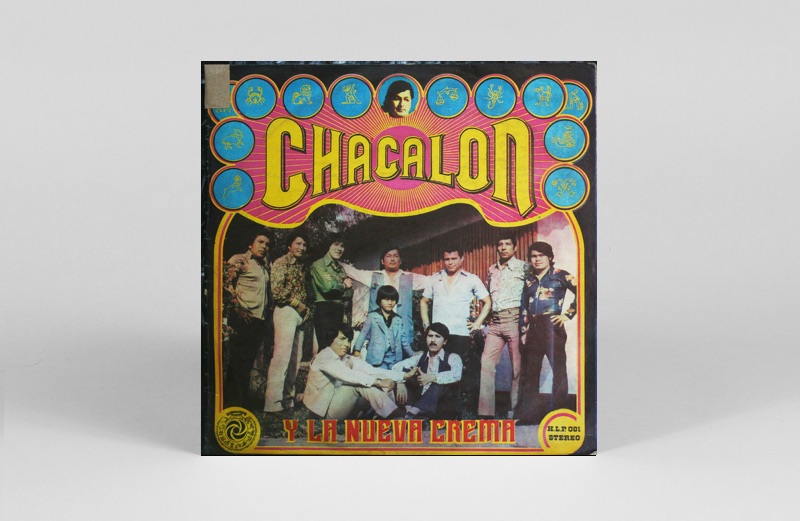 Chacalón y la Nueva Crema
Chacalón y la Nueva Crema
(Horoscopo, 1981)
In Peru, cumbia moved from the Amazon to the cities in the '70s and '80s and morphed once more into a style that became known as chicha. This style kept the fuzz and wah-wah guitar style that had already been perfected but added vocals sung in the huayno style of the Andes. This combination became a huge hit amongst the working class of cities like Lima, who loved the mix of psych guitars and emotive vocals, and singers such as Chacalón, whose group was named after the British band Cream, became folk heroes.
---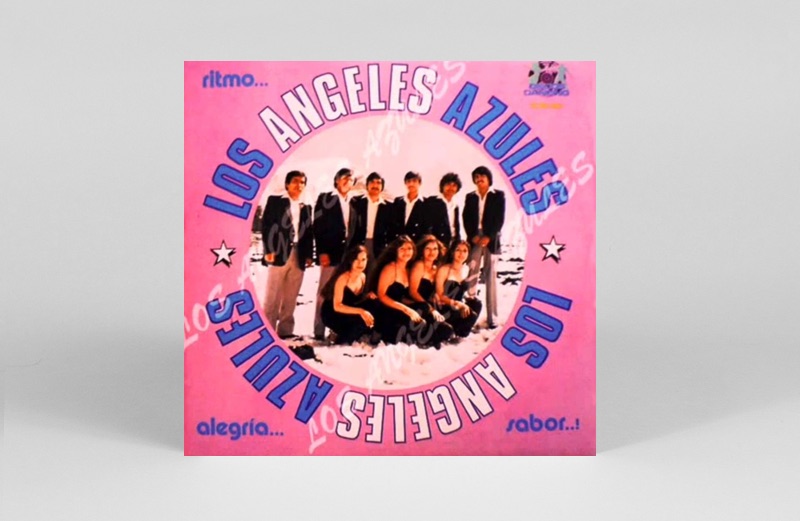 Los Ángeles Azules
Ritmo… Alegría… Sabor!
(Disco Dancing, 1983)
Colombian musicians such as Andrés Landero and Los Corraleros de Majagual were much in demand in Mexico where cumbia found a second home, starting a Mexican imitation called cumbia sonidera. Born in northern Mexico, the style changed much over the years but at first it was played with a beautifully laidback languorous beat with an accordion hyper-ventilating over the rhythm, as can be heard on this fine debut from Los Ángeles Azules.
---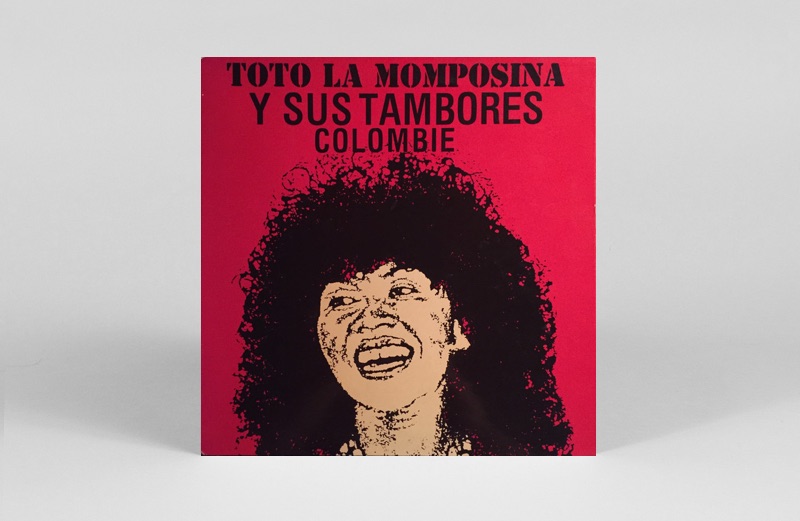 Totó La Momposina
Colombie
(Auvidis, 1984)
Though she had been performing since the '60s little was known about Totó La Momposina until she performed in Stockholm in 1982 at the behest of Gabriel García Marquéz who was collecting his Nobel prize for literature. She then lived in France for a few years, releasing her first international album, Colombie, which highlighted her skill at performing cumbia as well as other Afro-Colombian rhythms from Colombia's Atlantic coast. It's no surprise that she is now generally referred to as the Queen of Cumbia. NB: this one is soon to be reissued.
---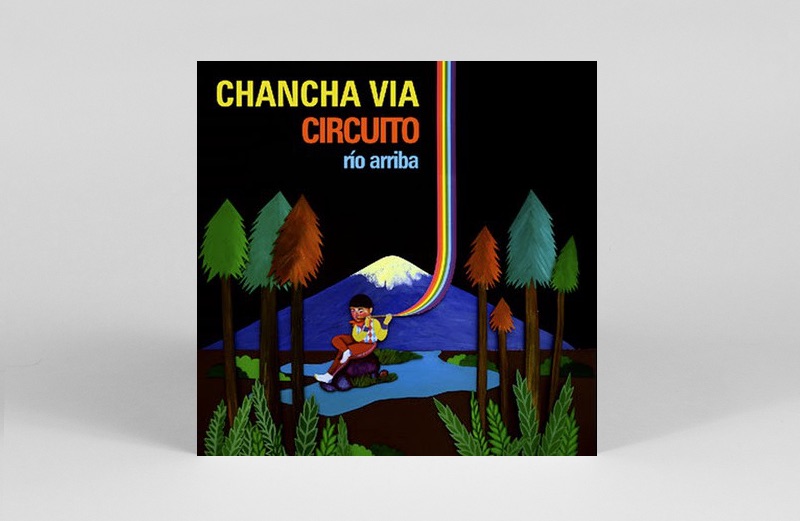 Chancha Via Circuito
Rio Arriba
(ZZK Records, 2010)
Cumbia was reborn in the 2000s as new producers saw how the rhythm could be harnessed in the clubs and nowhere did this explosion take off more than in Buenos Aires where ZZK Records began releasing electronic music influenced equally by cumbia and all the club music that had gone before. Over the years it has evolved with an increasing influence of Andean folk instruments and mythology. Chancha Via Circuito's Rio Arriba, recently reissued on vinyl, is one fine place to start. Especially as it begins with his atmospheric remix of a Jose Larralde classic that would later feature in an episode of Breaking Bad and see the movement gain even more traction.
---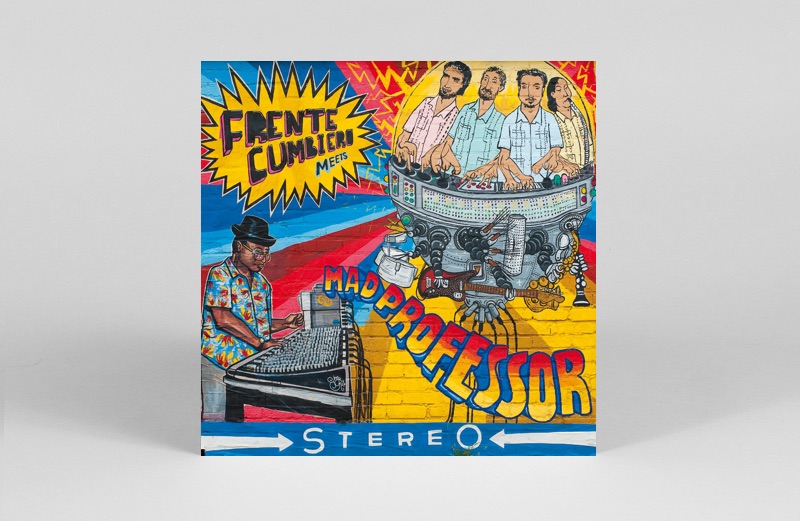 Frente Cumbiero
Meets Mad Professor
(Vampi Soul, 2010)
During the '80s and '90s cumbia's popularity took a major hit with many in Colombia seeing it as outdated, instead preferring the sounds of rock, pop and vallenato (an accordion-based style that became hideously mawkish and commercialised over the years). It was left to just a small collective of Colombian musicians to help revive interest in Colombia's folkloric music again, and Mario Galeano was one of them. With his Frente Cumbiero project he revitalised cumbia as a style played by a live band, using clarinet and electric guitar as the lead instruments as he created infectious rhythms with the added influences of dub, Ethio-jazz, hip-hop and porro brass bands to help put cumbia back on the agenda. Other notable cumbia bands of recent years include Chile's Chico Trujillo, Peru's Los Chapillacs and the USA's Chicha Libre, all showing how the style has truly become international.
---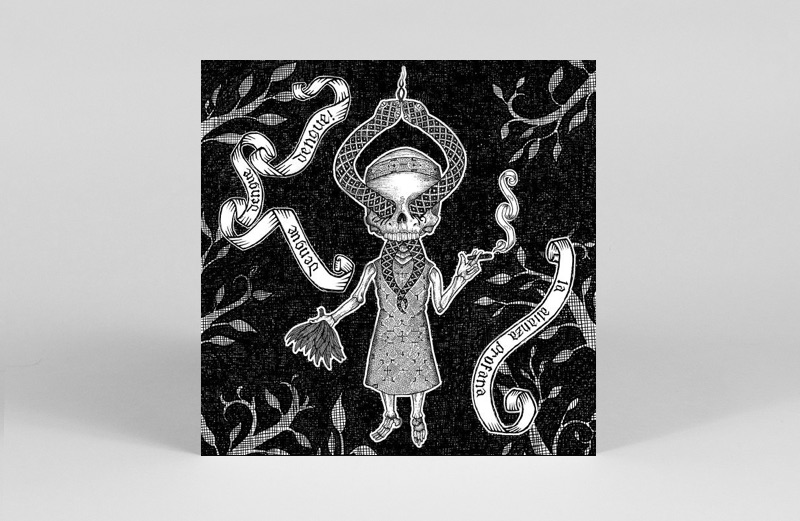 Dengue Dengue Dengue!
La Alianza Profana
(Auxiliar, 2012)
The digital cumbia boom that began in Argentina made its way to Peru where producers there saw an affinity with ayahuasca rituals and Andean folk songs. There are a number of fine electronic music producers working in Peru (especially in Lima) but none have had quite the impact as Dengue Dengue Dengue! whose industrial, haunting IDM sound, always driven by that unmistakeable cumbia beat, has won them fans the world over.