Published on
February 17, 2017
Category
News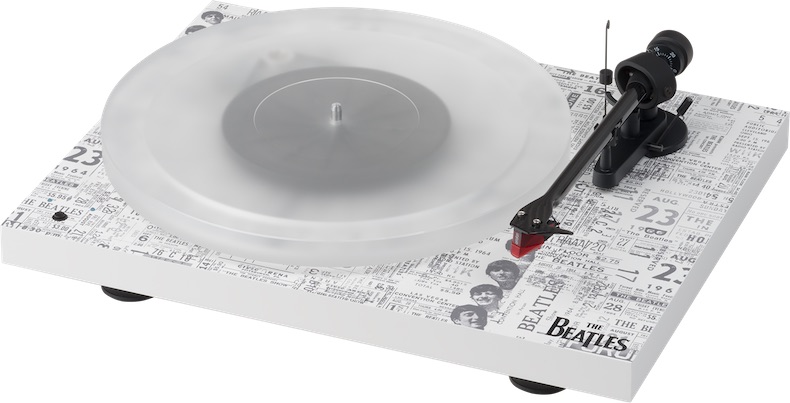 The '1964' deck features tickets from the band's early years.
Following the news that Pro-Ject would make a limited edition George Harrison turntable to accompany a vast new retrospective box set, the turntable makers and Universal Music Group have announced that five further special Beatles-themed decks will be rolled out in the coming months.
The first of which, the '1964' edition, is adorned with reproductions of tickets for the band's concerts between 1962 and 1966. As What Hi-Fi identifies, the turntable beneath the images is a Debut Carbon Esprit SB, which has an Ortofon 2M Red stylus, carbon tone-arm, acrylic platter, and built-in electronic speed control.
There are 2,500 '1964' edition turntables out there, each of which will set you back roughly £550. But if you're looking for an alternative, try our list of the 8 best mid-range turntables to upgrade from your entry-level set-up.