Published on
March 1, 2017
Category
News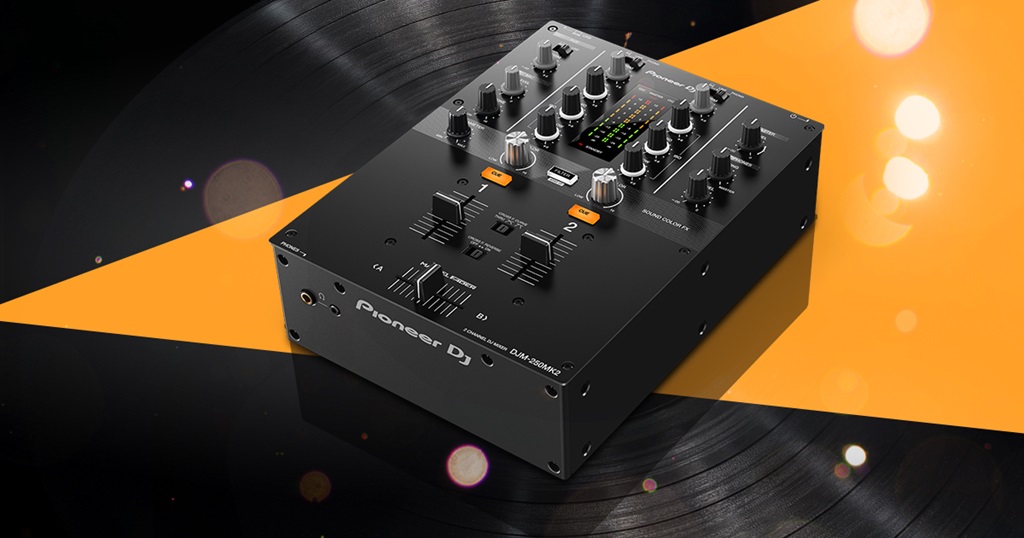 Pioneer DJ's new entry-level mixer costs €349.
Pioneer DJ is adding a new affordable two-channel DJ mixer to its range.
Read next: The 8 best vinyl-friendly mixers
The DJM-250MK2 is a much needed refresh of Pioneer DJ's entry-level DJM-250, which was released back in 2011. The biggest new feature is a built-in sound card, which means you can play music straight from your laptop via Rekordbox DJ.
Pioneer DJ is bundling a free copy of the Rekordbox DJ software with every mixer as well as the Rekordbox DVS plus pack, which allows you to play music with a set of control vinyl – though you'll have to buy those separately.
Other features added to the mixer include an improved crossfader and filter inherited from the high-end DJM-900NXS2 model and an additional headphone jack. It's still only got one USB port however, so changeovers for laptop DJs won't be entirely hassle-free.
The DJM-250MK2 follows the introduction of the DJM-450 last year, which also offers two channels, but with a few extra features including additional effects and an extra USB port.
The DJM-250MK2 will be released in early March for €349. Last month, the company introduced a new mono synth designed with Dave Smith Instruments, the Toraiz AS-1.