Published on
January 16, 2020
Category
News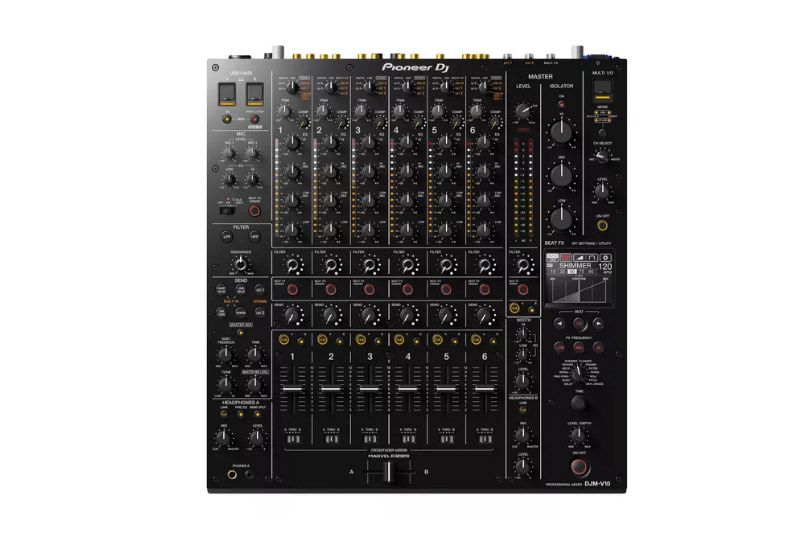 A professional mixer that can integrate multiple sound sources.
Pioneer DJ has announced the release of a new flagship DJ mixer, the DJM-V10.
Read next: How to choose the right DJ mixer
The 6-channel mixer features a range of new FX and filters and a new three-band master EQ. The introduction of a compressor on every channel allows for greater individual control, while the new 4-band EQs mean the Mid is now split between Mid-Lo and Mid-Hi on each channel.
As far as effects are concerned, the DJM-V10 has the ability to reroute effects internally, with a newly renamed 'Built-in FX' section offering the option to use effects in parallel with, rather than inserted into, the signal. The Beat FX section includes a new Shimmer setting.
Additionally, the mixer features a dual headphone jack option for back-to-back DJ sets and the versatility to accommodate external gear, whether drum machines, samplers or extra turntables.
With that in mind, the DJM-V10 is aimed at those looking to integrate multiple audio sources into their live sets.
The Pioneer DJM-V10 is priced at £2,799 and will be available from early February 2020. Head here for more information.