Published on
April 9, 2013
Category
News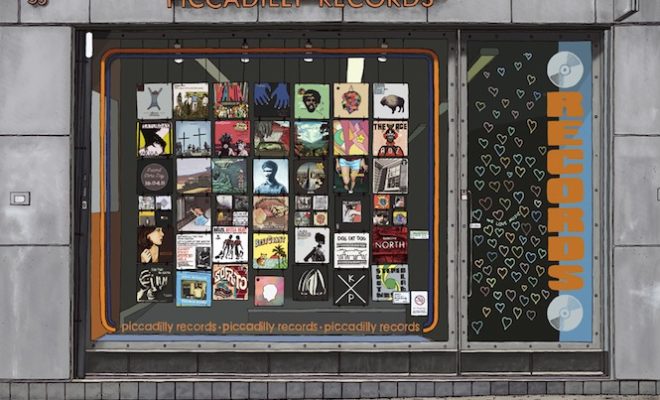 The countdown to RSD 2013 really is hotting up. With announcements flying in left, right and centre, Piccadilly Records in Manchester's Northern Quarter have released a mammouth line-up for the day's festivities, including six eclectic DJ sets.
Opened in 1978, Piccadilly has spent the last 35 years establishing itself as an invaluable institution on the Manchester music scene. Having outlived the dramatic changes in the industry and the decline of the independent record store, Piccadilly Records is embracing the new RSD religion with great zeal.
With a special release list to come, Piccadilly will be hosting 6 hours of music from 6 different DJ's from post-punk to boogie via Ashley Beedle. Here's the full line-up:
•12pm-1pm IL BOSCO RED LASER – DISCO-NOT-DISCO / POST-PUNK SET
•1pm-2pm ASHLEY BEEDLE – REGGAE SET
•2pm-3pm BEGIN – CALMING BALEARIC SET
•3pm-4pm JOHN ROBB – SCRATCHY 45s SET
•4pm-5pm TUSK (TUSK WAX)
•5pm-6pm RUF DUG – HOUSE / BOOGIE SET
Laying down some ground rules, Piccadilly also had this to say:
• We'll be open at 8am until 6pm on RSD (Saturday April 20th)
• All RSD product is sold on a first come first served basis, in store only
• No items can be reserved or preordered
• All items are 1 per person
• There's no limit on how many different items you can buy
• Any remaining stock will be available online on Saturday April 27th.
For more info, check out their site. The weekly recommendations aren't half bad either.